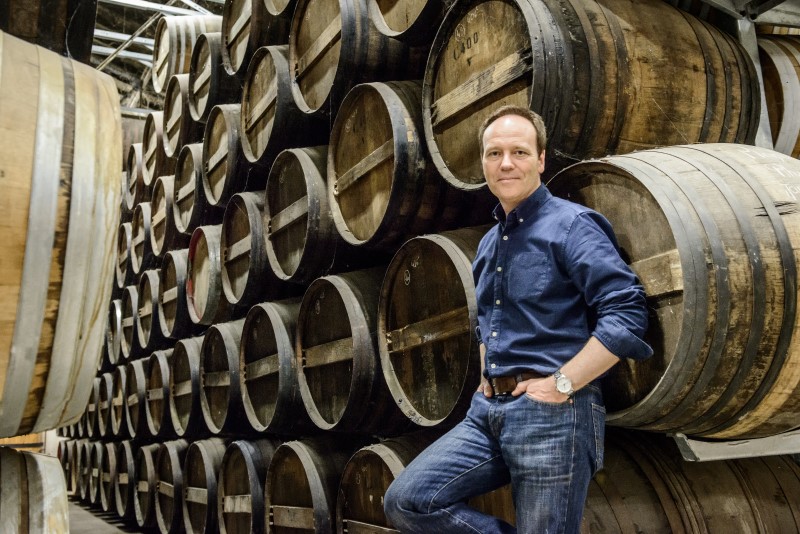 Alexandre Gabriel, founder of Maison Ferrand, tells us how life at the famous distillery is just like working on an old-fashioned farm
Tell us about where you grew up and how your love of the land developed.
I grew up on a farm in south Burgundy with my grandparents, who taught me that beauty was in the land. We grew things, we made wine, and we also raised some cattle. This has been very defining for me and for the way that I look at the spirits I make. It has also defined the key values of Maison Ferrand, which are very much communal, in the same way farms functioned a few decades ago. For example, Château de Bonbonnet, the home of Maison Ferrand, is like a farm. I live on site, we work like a family, we fix any repairs ourselves, we age Citadelle Gin on site, grow juniper trees for Citadelle in the fields, and will soon move all Citadelle Gin production on site as well.
I like to remind everyone that a spirit distiller is first and foremost working with farm products and is part of the farming chain. Behind every spirit, there is a farmer somewhere growing something for it to exist.
Your early career was in politics – when and how did you become interested in spirits?
As a young man studying in America, I did a one-year internship with a state senator in charge of the judiciary committee. It was a very interesting experience, but I would not call this being involved in politics.
In terms of becoming interested in spirits, as you grow up, you learn more about who you are and try to figure out what would be best suited for you. I knew early on that I was both independent-minded, driven, and creative. I also had this love of the land riveted in me.
While having been taught farming and wine-making at an early age, I decided I should learn also about economics and business, which I did. It is then, on a school project, that I fell in love with cognac and its terroir. On a very small scale, I thought that maybe I could make a difference with the spirit that I love so much. Indeed, it is a spirit with an extremely strong bond to its land and its heritage for more than 400 years. I found it fascinating and 30 years later, I still do. In a way, this is still what we're trying to celebrate at Maison Ferrand with each bottle that we distil, age, and sell.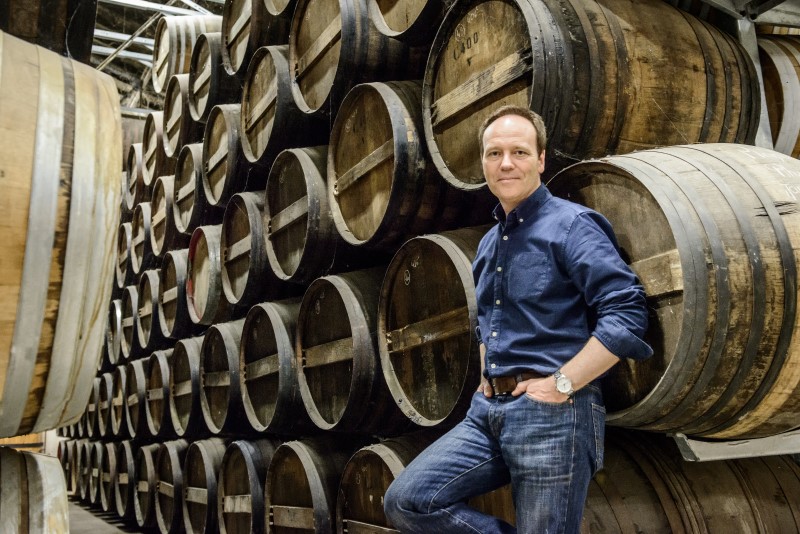 Tell us about 1989, when you took over the old cognac house.
In all honesty, I couldn't tell you that I had a precise clue that I knew what I was doing. I was simply driven by passion of wanting to make a difference somewhere, somehow.
What I did know is that cognac starts with grapes grown on the land, that it's then made into wine and finally transcended into the beautiful eau-de-vie by the magic of distillation and ageing. The illustrious Ferrand name has been around since 1630, but by 1989 it was basically forgotten. I thought that it would be great to bring the Ferrand name and its cognacs back to glory.
In 2016, with the passing away of Mademoiselle Ranson-Ferrand, the historical estate where the main Ferrand family branch lived since the 17th century was handed over to Maison Ferrand. We don't take this lightly. With its hundreds of years of archives and references to cognac making, we have decided to protect it by creating a foundation to preserve the ancient know-how of cognac making that is a perpetual source for inspiration for me and my team. Making one-of-a-kind cognacs celebrating this very special heritage is also what Maison Ferrand is about.
What did your grandfather make of your career change?
My grandfather was at first sad that I didn't take over his own farm but was also proud because as a grower of his own crop in Burgundy, cognac for him was a guiding light. He was a man of a few words, but I think he was very proud of me for getting involved with cognac. The first time he saw Château de Bonbonnet, he looked at me and said, "I guess you have your own farm now".
Tell us more about your mission to bring new life to French artisanal spirits.
In the 20th century, around the time of the Great Depression, we saw a massive change in food and drink, including spirits. Industries became consolidated and we saw rampant standardisation with mass production. This was the end of the research and creativity in spirit-making that was so prevalent in the 19th century and something that I strive today to bring back to life.
I spend many hours, along with other historians, in researching the past. This inspires us and has allowed us, at Maison Ferrand, to create one-of-a-kind and sought-after spirits, such as Ferrand Cognac 1840 Original Formula, Ferrand Dry Curaçao, or Plantation Stiggins' Fancy Pineapple Rum. These products began as research projects with a spirit historian, David Wondrich, into what was happening in past centuries of spirit-making. We then tried to recreate them and found that they were wonderful – what a shame that beautiful spirits such as these had fallen by the wayside to standardisation and mass production! I find it both fascinating and enjoyable to dig out these old recipes and techniques that are such great sources of inspiration.
Your Citadelle Gin holds a patent – what is this for?
I studied every known way of gin-making for quite a few years and concluded that one of the keys to a delicious gin was to understand and respect the characteristic of each botanical in order to extract the best of what they have to offer. For that, we have created a technique of infusion that allows just that, called progressive infusion. With Citadelle Gin, our goal was to create a gin that was fresh, intense, complex, and enjoyable. In the end, we felt the only way to do so was to create our own method, which we ended up patenting. Seeing that the method is unique, it is actually the French government that encouraged us to patent it. While we were not so eager at first to go through the patent process, once the government explained the tax breaks that came with it, we filed right away! This allowed us to hire another person to work with us to research spirits, allowing us to continue our path of both reviving old traditions and finding creating approaches to spirit-making.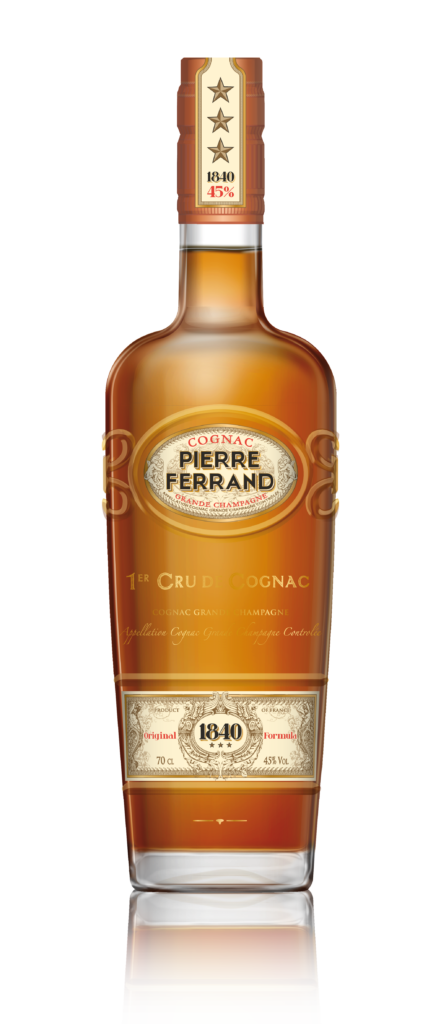 Do you think rum is coming back into fashion?
Rum has been around for close to 400 years and it is here to stay. When we launched Plantation in 1999, people were not so open to delicious aged rums. It was almost a foreign concept to appreciate premium distilled and aged rums. However, when exposed to great things, people will usually be brought to the light. At Plantation Rum, we have spent many years sharing and educating about rum and I have been really pleased to see that Plantation has been able to establish itself as a reference to great rum. Today, we own West Indies Rum Distillery in Barbados along with a one third part in National Rums of Jamaica, which includes Clarendon Distillery and Long Pond Distillery. We are so proud that Plantation has been able to open the door to great rum the same way that people enjoyed great quality rums 50 or 100 years ago.
Can you tell our readers the best way to enjoy cognac?
When I say cognac, you probably think about a very traditional and intimidating spirit, but in reality, it is quite the contrary. In the old days, cognac was enjoyed by young writers, artists, and hedonists all over the world. It is such a fascinating spirit with delicious, delicate yet complex flavours and aromatics.
This is the way we look at cognac at Ferrand Cognac, with all of its beauty and the pleasures that come with it. Cognac is delicious when sipped, but also extremely refreshing served with a large ice cube, when it's higher in proof and more intense, like the Ferrand Cognac 1840 Original Formula. This is the way my grandmother drank and enjoyed it. It was a great 19th century tradition and I actually made this cognac with her in mind.
Great spirit historians, such as David Wondrich, will also explain that some of the most storied and delicious cocktails were actually originally invented with cognac.
Tell us about the terroir and how it affects the spirits you produce.
Terroir is composed of two things: nature and culture. To make great spirits, we use natural farm products: grapes from Cognac, cane for rum, juniper berries for gin. That is the nature part. And they come in different forms from different countries, with different taste profiles. The culture and the know-how of the distillers and master blenders is to then transcend these natural products into delicious spirits. This act of taking a distinct raw material and multiplying it the artistry of the makers is to me what defines terroir at its best.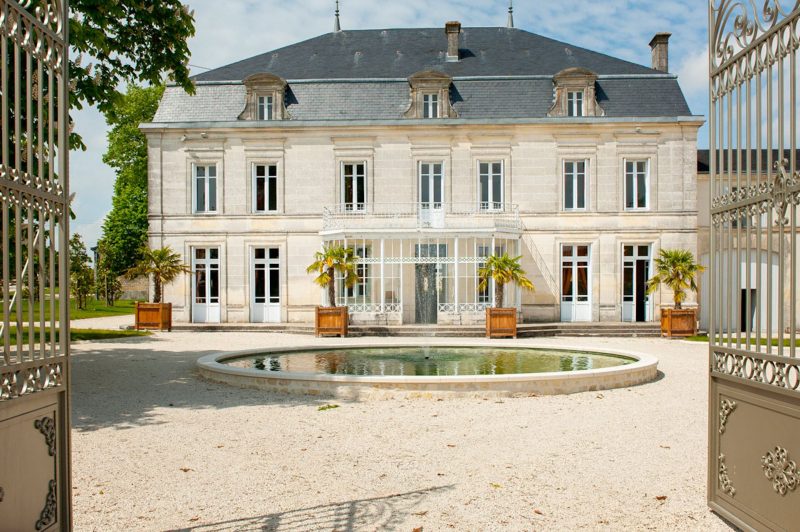 What does the coming year hold for Maison Ferrand?
My head is absolutely full of ideas, new creations, and plenty of delicious things that I want to develop with my team. I guess this is the very reason why I get up in the morning.
In the coming year, we are going to launch several products that we have spent years dreaming about and creating. But rest assured that more will come. Like a musician, I have such pleasure in growing the minds of my friends each time they take a sip of a new product we just finished. I guess this is really what we're about.
For instance, some exciting things we have coming soon include Ferrand Légendaire, a very old cognac made with the oldest cognacs that we have in our Paradis; or the new Plantation Single Casks Collection and some exciting surprises with our Barrel Swap program – there might be a beer-oriented release next year; or our new Plantation Extrêmes, I still have some gems in our cellar that will be bottled as they are at barrel proof.
What are your ambitions for the long-term future?
From day one my goal was to create an environment in which a small and great team would love to work and create one-of-a-kind spirits together. I have never wavered from this call. I guess I was put on this planet for this very reason. I see the future as continuing farming, distilling, ageing, and blending great cognac, great rum, and great gin along with a great team.
Sharing this great dream and mission is what unites us at Maison Ferrand whether we are in Cognac, in Barbados, in Jamaica, or anywhere else.
http://www.pierreferrandcognac.com