Laurent Yung grew up on his family's vineyard in Bordeaux, home to five generations of winemakers. Spending his formative years in such an environment meant that many years later, armed with a degree in international marketing and plenty of business experience, it was no surprise that Laurent chose to combine his talent for business with his passion for wine.
Laurent, with his brother Patrick, nurtured a network of boutique vineyards across France with the goal of introducing them to the American market – and thus the online wine club somMailier was born. We caught up with Laurent to find out more…
When and how did the idea for SomMailier come about?
The idea of starting somMailier came after many discussions I had with my brother Patrick about all the great boutique wines he had access to in France through his wine distribution company and through our family. It was in 2016 that we started talking about the concept and looked at what was available in the US market in terms of artisan French wines. After some research, we felt that there was a big gap in this area and I decided to launch somMailier and help US wine enthusiasts have access to many boutique French wines not available in the US yet. In September 2017, we welcomed our first members and we have been growing at a rapid pace since then.
What were you doing before that?
Before starting somMailier, I was working for a promotional product company called National Pen. We were providing customised promotional products to small businesses around the world. My background is in international marketing which led me to work in a few different places (Sweden, France, US – East Coast and West Coast). I really enjoyed that time as well, but I knew my life would not be completely fulfilled until I could start my own business, which is now done with somMailier.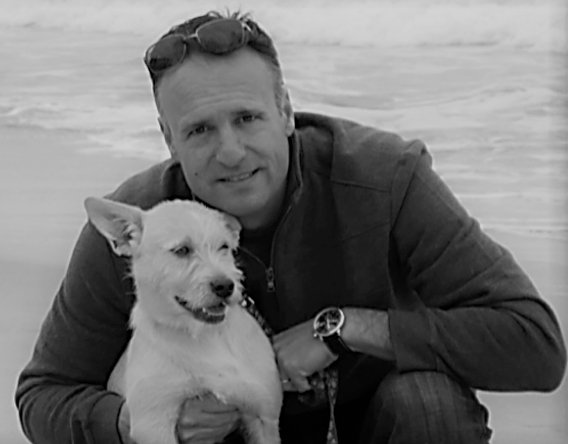 You come from a long line of winemakers – tell us more…
My family started making wine in the 1850s and I grew up in my dad's vineyard in Bordeaux. Until I left my parents' house for business school in Madrid, Spain, wine discussions were the norm during every meal in the house. Good things and bad things. Many people believe that making wine is a dream job but they don't realise how difficult it is to make the best wine you can year after year when there are so many variables to take into consideration (the weather being the most important one). But this is what my dad, uncles and cousins liked to do and most of my family is still making wine today (mostly in Bordeaux). I believe that, until I launched somMailier, I was almost the only one from my family not working in the wine industry! I had to do something about it.
How is SomMailier doing and what kind of service do you offer your customers?
SomMailier is really doing great now. The feedback from all our members has been fantastic since the beginning of this adventure and I know we are doing something right and that many people enjoy. Today, the two main services we provide are the club that people can join and receive new artisan French wines every quarter (three or six bottles and they can choose the colour) and the gifts people can send to their friends and loved ones. The gifts are extremely popular all year around as who would not like to receive great French wines that can't be found anywhere else in the US for the most part? And we are seeing gifts for weddings, retirements, birthday, anniversaries, Christmas, or end of year, of course, and as a thank you gift as well (for real estate agents for instance when closing a new home). For those gifts, people can buy as little as one shipment and up to two years (eight shipments) or simply a subscription.
For the club, there is no commitment and no fees to join. People can try us out and cancel right after the first shipment if they don't like the wine or the service. So far, we have been very fortunate, and our members have been extremely loyal. I believe that many of our members are not just buying wine from somMailier but are also getting a piece of France that reminds them of their last trip there or make them think about their next trip. One thing we offer and that we've done for a few members as well, is help them with their trip to France and more precisely with some exclusive winery visits that they would not have thought if it was not for us. We know many winemakers in many regions, and we can help our members organise unique visits in those places that most other people would not have access to.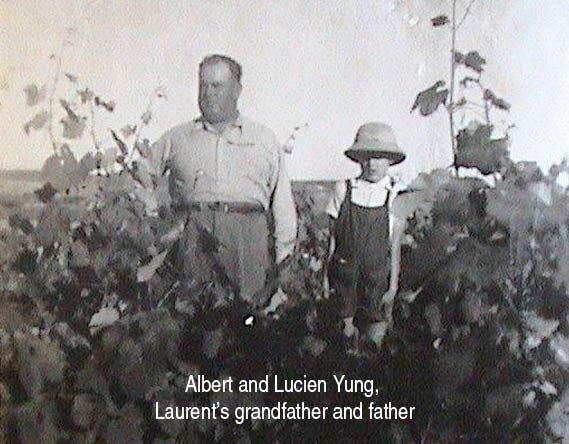 How do you go about choosing your wines?
Our recipe is perfect in the sense that the wine is selected by my brother and his team in France and I take care of the rest here in the US. My brother Patrick owns one of the oldest wine distribution companies in Paris and has access to many fantastic wines produced by passionate and excellent winemakers across the entire country. While we are originally from Bordeaux, we select wines from every wine region in France (Burgundy, Côtes du Rhone, Alsace, Provence, Languedoc, Loire Valley, etc). SomMailier would not exist the same way if it were not for the relation my brother and I have daily. Some of the wines we bring to our members are the same wines that are being served in luxury hotels in Paris or in some of the best restaurants in France.
What is it that makes French wine so special?
French wines have always had a great reputation among wine enthusiasts but also had something very intimidating, even scary as there are so many wines to chose from. There is so much history to be told when opening a bottle of French wine that it goes beyond the taste of the wine. For some, drinking French wine will be a reminder of a great trip to France while for others, it will be a way to travel without leaving their couch.
Another characteristic of French wines that people seem to enjoy a lot is that most of the wines from there will give you fewer headaches thanks to lower levels of alcohol.
With somMailier, our role is to educate our members with the different wines that France has to offer while taking out most of the complexity of choosing the wine. Our heritage in the wine making industry helps us do all the heavy lifting and our members can just with for their next box to arrive and enjoy their French wine at home or send it as a gift.
Do you have any particular favourites lined up for Christmas?
I do and for this holiday season, we've tried to have enough wine in stock to cover all the major regions and tastes as we know not all our members have the same tastes. Some will like lighter wines from Burgundy while other will prefer fuller body wines that can be found in the Bordeaux region or Côtes du Rhone for instance. All those wines can be found in our wine cellar section. I have a few favourites, of course, like one wine from Bordeaux made by my cousin Thierry, or a wine from Provence made by monks and nuns. For white wines, my favourite is a Graves from Patrick and Herve Lamothe called La Fleur des Pins.
What is the rarest/most expensive bottle of French wine you yourself have tried?
Thanks to my brother Patrick, I was able to taste the five first growths from Bordeaux from the year that many considered the best vintage ever (1982). The wines were: Château Mouton Rothschild, Château Lafite Rothschild, Château Latour, Château Haut-Brion and Château Margaux. The experience was amazing not just because of the wines that were exceptional but because I shared them with my two brothers. And for me, this is what matters at the end more than how a wine tastes like. It's who you are sharing it with.
What are your plans for 2021 and beyond?
My plans for next year and the years to come are to continue working hand in hand with my brother Patrick and bring to our members the best boutique French wines France has to offer. We'll continue growing our team here in the US to ensure our members have the best experience possible all the time. I'm convinced that we are bringing something very unique to the US and so far, our growth is proving me right.
Is there anything else you'd like to mention?
I just would like to tell everyone not to be scared or intimidated when choosing French wines and that they can rely on us for their selection for them or as a gift. Five generations of French wine makers certainly helps…