Chef Fernando de Tomaso has brought a flavour of Argentina to Paris with his three restaurants. Gill Harris caught up with him for a quick chat…
Fernando de Tomaso grew up in Argentina in a village in the province of Buenos Aires "close to nature and animals", where his earliest memory of cooking, he tells me, is "homemade milk jam made by my aunt in the countryside".
He's come a long way since then, his current favourite dish on the menu at Biondi, his restaurant in Paris' 11th arrondissement, being "crispy poultry, white asparagus and foie gras, because of the different textures on the poultry and the first asparagus of the season".
At 39, Fernando now has three addresses in Paris, which perfectly reflect his Franco-Argentinian roots.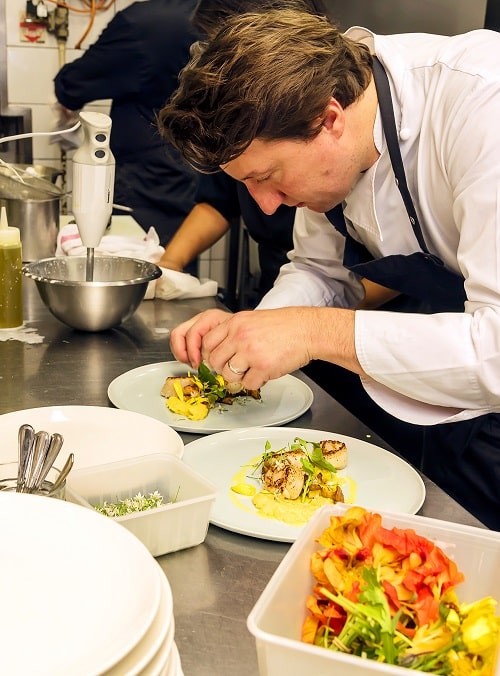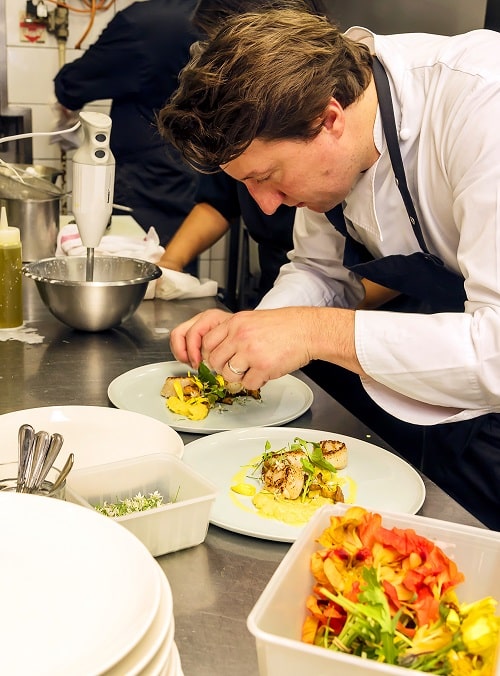 "Discovering Argentina through the prism of its cuisine is perhaps one of the most interesting ways to understand the diversity of this culturally rich country," he says. "So many cultures have shaped its history over the centuries that it is not surprising to find influences from this country, as well as from Uruguay and of course from France, and in particular from the Basque Country, in my dishes."
After four years of cooking school in Buenos Aires, Fernando left his home country for France, where he trained at the Ritz Escoffier and then with Alain Passard. His first job was as a chef de partie at Yvan in Paris, after which he joined the Yvan restaurant, again as a chef de partie. He then joined Jean-François Piège's team at the Crillon before going on to work for Christophe Pelé at the Royal Monceau.
In 2011, Fernando – who says his greatest inspirations are his 89-year-old grandmother, who lives in Argentina, and his mother, Adriana − opened his own restaurant, La Pulperia, a rustic yet refined offering inspired by the Argentinian gaucho tradition, where meat took centre stage. Four years later, at the end of 2015, he opened Biondi, where he combined Argentinian generosity with French precision, which was followed in 2017 by the Bar de Biondi.
So what is it the Argentinians do better than the French in the culinary world?
"Asado − wood-grilled meat – which is a widespread culture in Argentina."
And what do the French do better than the Argentinians?
"All the work made on seasonal vegetables, all through the four seasons, with a diversity of vegetables and cooking."
Needless to say, if you head to one of Fernando's restaurants, you'll be in luck, as you will find both.