Sandrine Rouxel, 41, works at the luxurious Château Lou Casteou in the Esterel Mountains between Cannes and St Tropez. She tells Gill Harris how she inherited her love of cooking from her father.
What's your earliest memory of cooking?
Cooking a homemade mayonnaise with my dad when I was eight years old.
Tell us a bit about where you grew up.
I was born and grew up in a Paris suburb. My father taught me how to cook. Every time he was in the kitchen, I was close to him – watching him cook crêpes, fresh French fries, roasted chicken, apple pie… I also watched my mum make her apricot pudding, toasties (the best) and waffles.
What's your culinary background?
I was a shoe store director until 2010. I then decided to freelance as a private chef and in catering since 2013.
Who and what are your biggest inspirations?
My dad and my heart.
How would you describe your culinary style?
Mediterranean/Italian/French – tasty firstly and generous!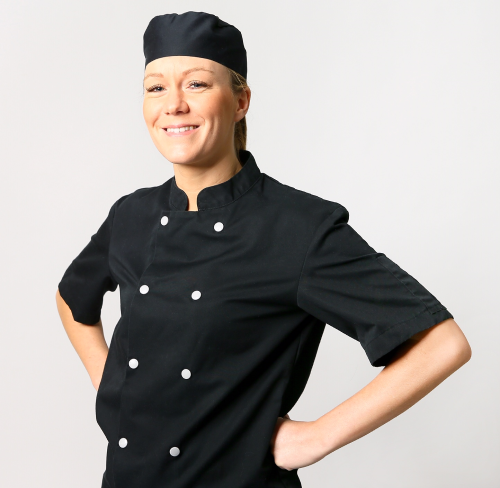 What can diners expect when they visit Château Lou Casteou?
Healthy first and foremost, with an Italian/Mediterranean twist.
What's your favourite dish currently on the menu at Château Lou Casteou?
Sea bass with virgin sauce and ratatouille. And tarte Tatin (Morag, the owner, loves it).
Food-wise, what's your favourite naughty treat?
I had a love story with Nutella in my early years – I had to break it off! Later I met peanut butter, same story; too dangerous for my shape!
What's your favourite meal to cook at home?
Pasta with Parmesan and arrabbiata sauce, toasties with goat's cheese and ham or a stew of fresh beans.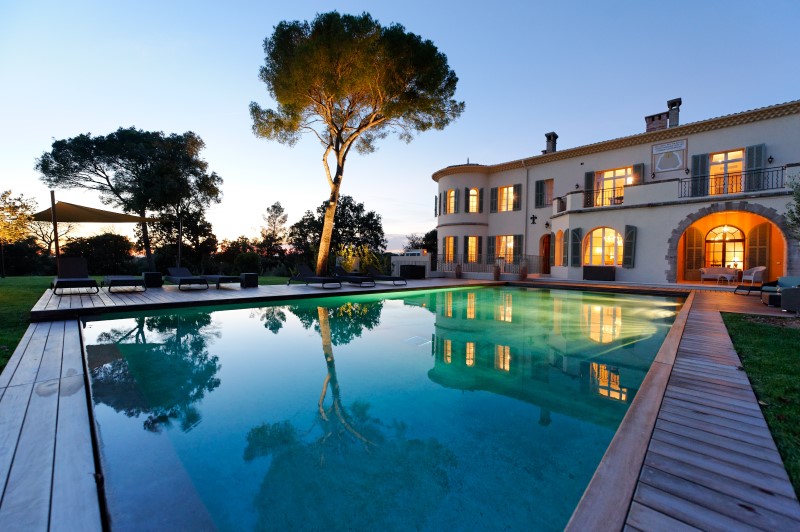 What are your favourite restaurants to dine in (not including your own!)?
The wife of my brother owns a fantastic Indian restaurant in Nice called Noori's. Plus Phoenicien in Grenoble, which serves Lebanese food, is great.
What do you think of the growing trend for vegan food?
People find vegan food fashionable at the moment. I somewhat sit on the fence. I respect the movement because I love animals, but I also believe the food chain exists for a good reason. I don't eat much meat and would never buy fur, but I don't think the solution is to not eat anything involved with animals either.
What would your last meal be?
I couldn't say! This would depend on my mood.
What's your ultimate ambition?
To have more time to travel and share my knowledge of food with other cultures, learning theirs also.
Find out more about Sandrine at www.sandrine-chef-a-domicile.com.
Château Lou Casteou is in the Esterel Mountains, about 45 minutes from Nice and 35 minutes from Cannes. It is available for private hire and runs residential retreats. It can accommodate 32 guests in luxury, with inside and outside reception areas, for events and weddings of up to 100 people. Flights to Nice start from just £19 searching on travel site Cheapflights.co.uk. www.loucasteou.com.