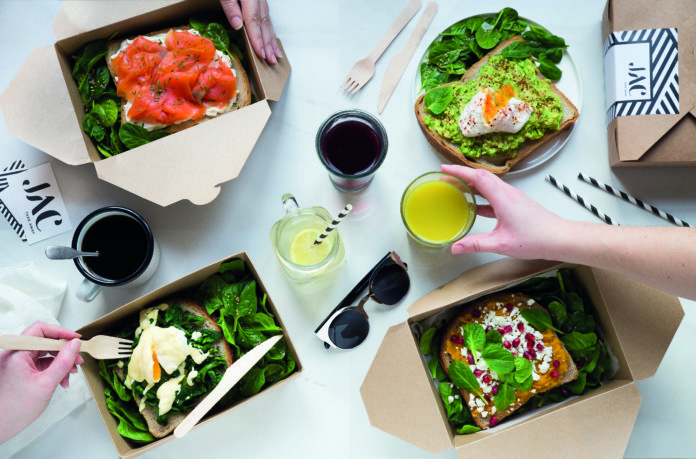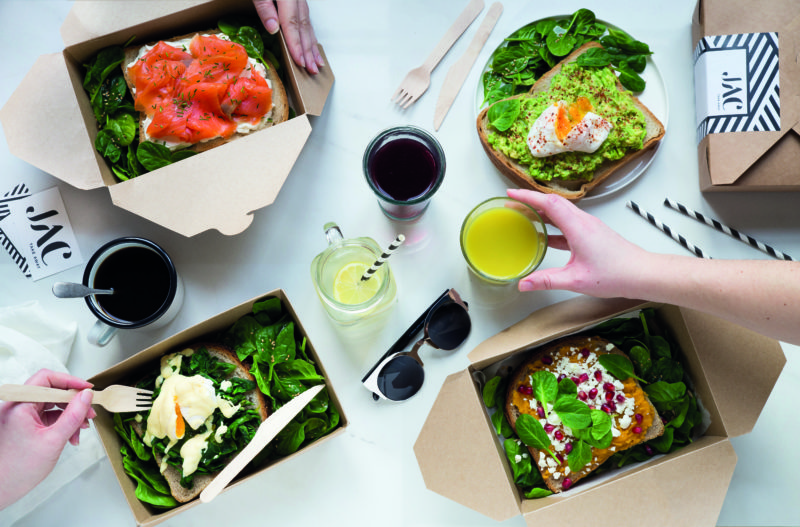 From Michelin-starred restaurants and new-wave canteens to pâtisseries à la mode and neo-bistros bucking tradition, Mary Winston Nicklin sinks her teeth into the French capital's foodie scene
Where else can you devour pressed duck at La Tour d'Argent one night, then sink your teeth into a Pierre Hermé croissant, stuffed with raspberry, rose and lychee the next morning? Slurp oysters at a morning street market, then share creatively cooked small plates on the Seine's quay? Dip into authentic bouillon near the historic food neighbourhood of Les Halles in a classic bistro? Feast on bona fide boeuf bourguignon, chased down with a glass or Burgundy, or a pint of locally-brewed craft beer?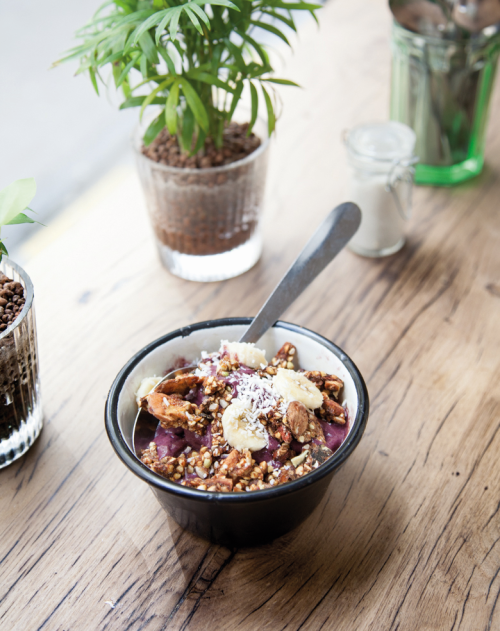 As a world food capital, Paris sets aflutter the hearts of the most discerning foodies. This is where chefs from all over the globe come to hone their craft, and food-loving visitors line up to taste what they send out from their kitchens. The city has long been a sanctuary of French culinary traditions but, in recent years, its food scene has reached new heights.
The galaxy of Michelin stars continues to shine brightly, with top chefs presiding over prestigious spots like Pavillon Ledoyen on the Champs-Elysées, Le Grand Véfour, anchoring the Palais Royal, and La Monnaie de Paris, the historic Paris Mint overlooking the Seine. Plus, palace hotels like La Réserve, Plaza Athénée, Shangri-La, Le Bristol, Mandarin Oriental, and Four Seasons George V are culinary laboratories for acclaimed chefs. Case in point: Romain Meder, chef at the Restaurant Alain Ducasse au Plaza Athénée, experiments with grains (even hemp) to design a sustainable, vegetable-focused menu that pushes the boundaries at a Michelin three-starred restaurant.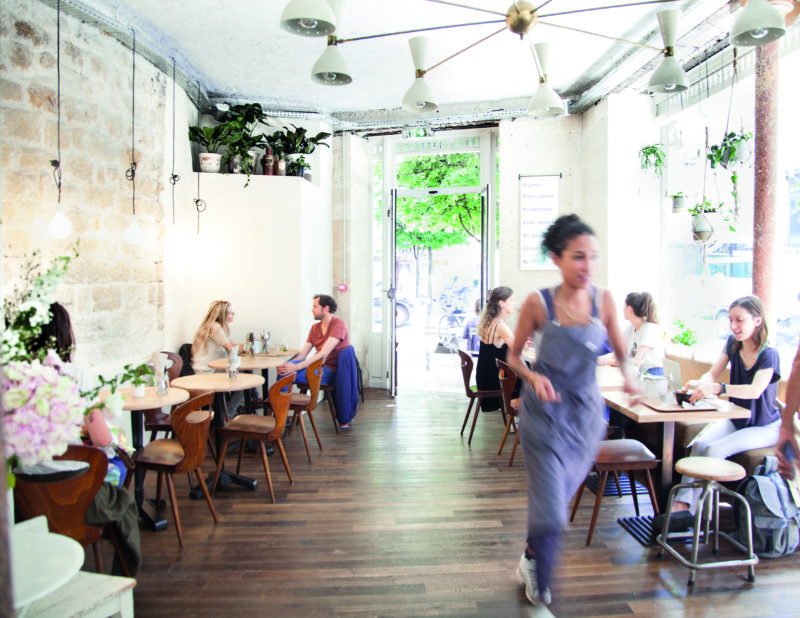 French-grown quinoa, anyone? Produce destined for the Plaza Athénée is grown without pesticides in the Queen's Garden at the Château de Versailles. Pssst: if you're spending a day ogling the Sun King's magnificent pleasure palace, make sure to reserve lunch at Ore by Alain Ducasse. Indeed the surrounding Île-de-France region has been an agricultural centre for thousands of years, and today's chefs are elevating this bounty, proudly displaying the names of the farmers and maraîchers who cultivate the star ingredients.
THE NEW WAVE
A host of neo-bistros are bucking traditionalism in favour of cosmopolitan food at an affordable price. Le Comptoir du Relais in Saint-Germain, La Cantine du Troquet (multiple locations), La Régalade (the original in the 14th), and Frenchie on rue du Nil are stellar standouts of the so-called "bistronomie" movement.
What's more, global flavours are increasingly exalted on restaurant menus. For example, Restaurant yam'Tcha has racked up the awards for its French-Chinese food served with tea pairings. To meet popular demand, the team has spun off new eateries, including a Hong Kong-style dumpling canteen.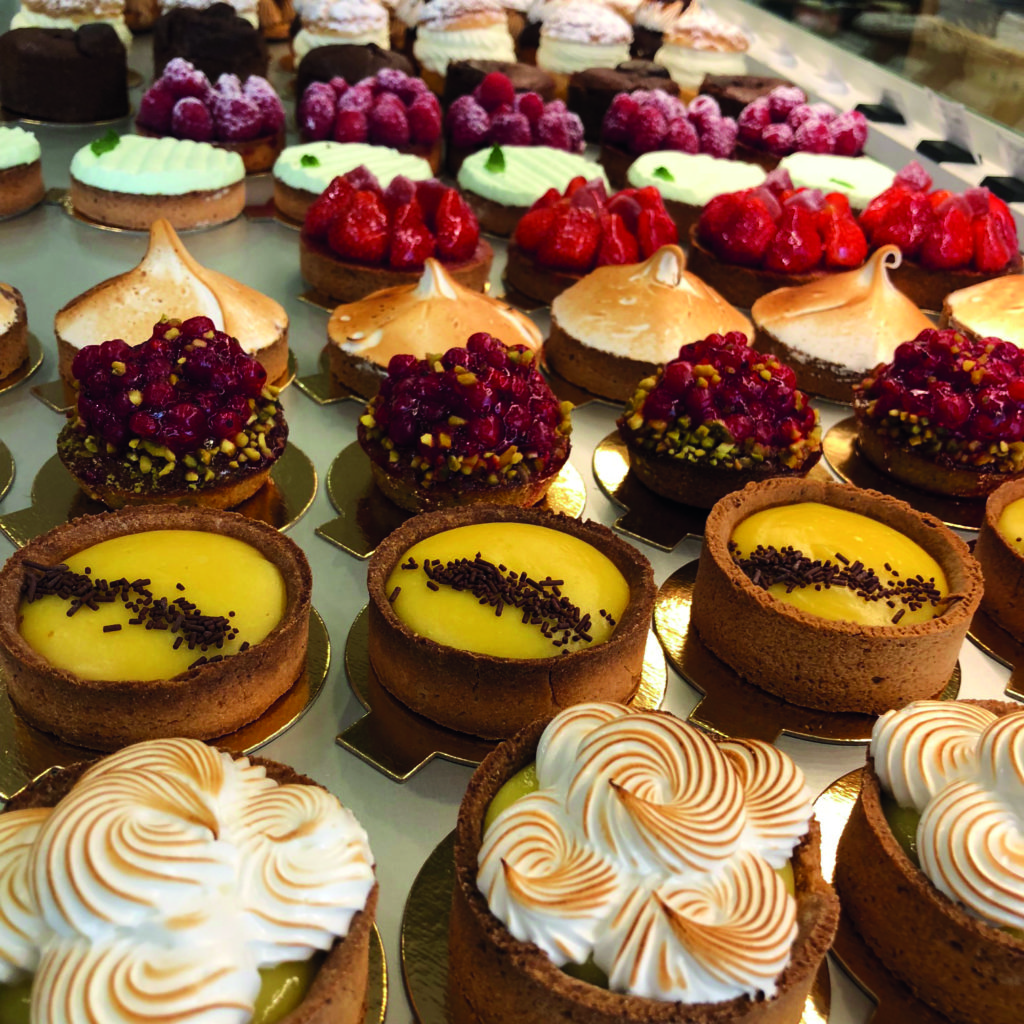 There's also been a new focus on vegetarian and vegan cafés. From its first restaurant in the hip north Marais district, Wild & The Moon now has multiple outposts across the city — the latest having opened in the Canal Saint-Martin neighbourhood. One of the coolest spots is at Lafayette Anticipations, a new art centre by the Galeries Lafayette Foundation in the Marais. Here you can order matcha lattes, protein-packed green smoothies, açaí bowls and other Wild & The Moon signatures. At the rue Amelot location, you can even try gluten-free vegan ice cream, a novelty introduced in summer 2018. Flavours include black sesame, matcha-avocado and mango-turmeric. In the first arrondissement, Maisie Café on rue du Mont Thabor is a favourite among the fashion-forward, serving freshly-pressed juices and organic, vegan food.
For pastry fans, there's never been a better time to visit Paris. Pâtissiers like Christophe Michalak, Sébastien Gaudard, and Yann Couvreur have achieved rock-star status with cult followings. Sink your teeth into pretty-as-a-picture pastries like carrés au citron vert on the rue des Rosiers, thanks to Yann Couvreur, or order the highly-Instagrammable Saint-Honoré at Gaudard's salon de thé on the rue des Pyramides. Another highlight is a stop at the new boutique by Cédric Grolet of Le Meurice.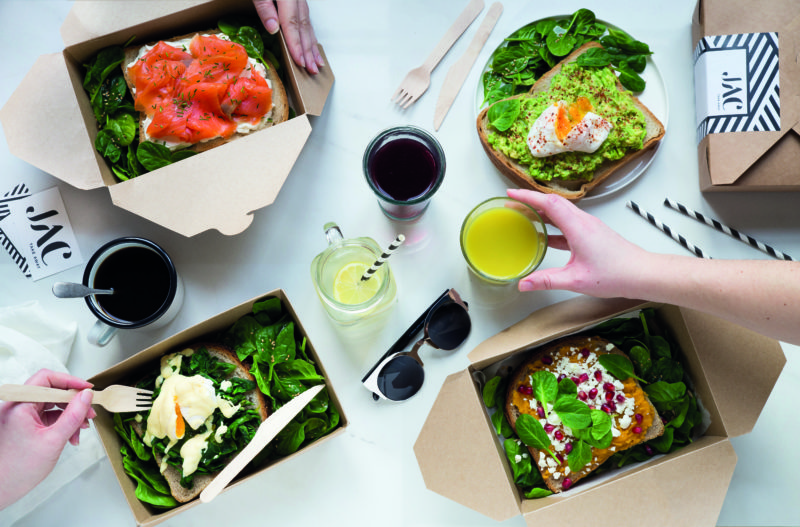 Famous for his edible 'sculpted fruits', Grolet was named the World's Best Pastry Chef 2018 at the World's 50 Best Restaurants Awards. Chocoholics shouldn't miss Patrick Roger's famous chocolate sculptures, the mousse bar at Chocolat Chapon, and the divine hot chocolate — like a melted chocolate bar — served at Jacques Genin's tea room.
There are even gluten-free pâtisseries in Paris. Helmut Newcake was the first of the bunch, opening around seven years ago and quickly developing a loyal fan base. French pastry classics like Paris-Brest are crafted from flour that's certified organic and 100 per cent gluten-free. You'll also find breads and sweets that are lactose-free. Others followed suit, including Foucade Paris in the 1st arrondissement and Chambelland, a naturally gluten-free bakery in the 11th. Keep in mind that classic Parisian treats like macarons have always been gluten-free.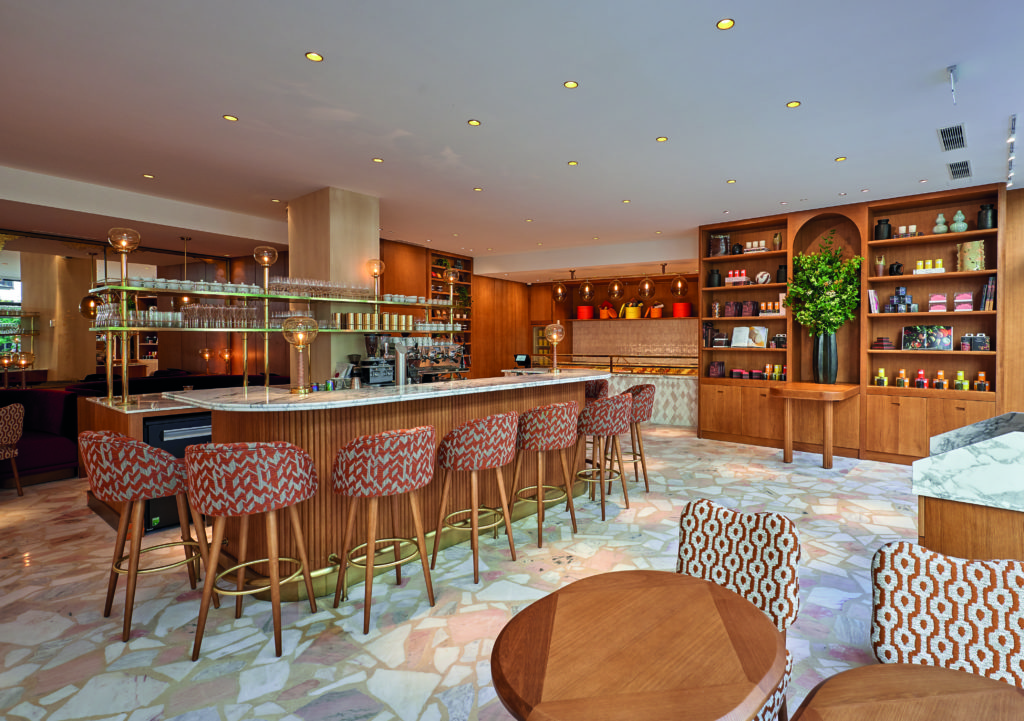 Call it 'Brooklynisation', but discerning residents say that Paris is better off with new trends and a diverse variety of cuisines — from Korean fried chicken (try Hero) to real-deal Mexican (make a beeline for Café Chilango). A great place to take a gander at many culinary styles under one roof is at the Parisian Omnivore District, a classy New York-style 'food court', at the men's store at the BHV Marais. Parisians have even embraced the food truck concept, after the trailblazing Camion Qui Fume (The Smoking Truck) pioneered the movement in 2011 with the tastiest burgers on this side of the pond.
In other exciting food news, celebrity chef Alain Ducasse has unveiled a new dinner cruiser — an all-electric yacht called Ducasse sur Seine. Sunset cruises have always been popular in Paris, but Ducasse aims to up the ante with elaborate multi-course meals in designer digs. The Ducasse team has also taken over the rooftop restaurant at the Quai Branly Museum, which offers stunning views of the Eiffel Tower.
The Big Mamma Group, behind a number of popular Italian eateries across Paris, opened Europe's biggest restaurant in early summer 2018. La Felicità has a wow-worthy setting inside Station F, the former railroad depot that's now home to the world's largest start-up incubator.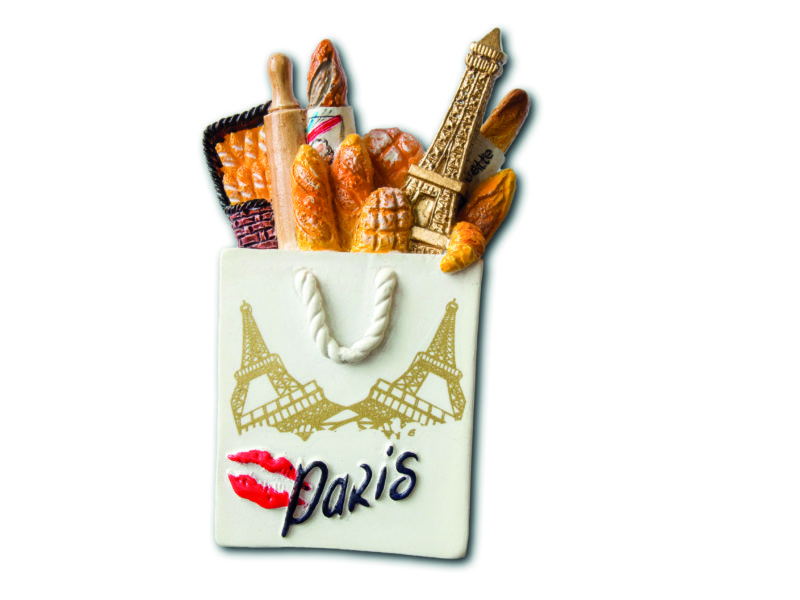 Also getting buzz is Beaupassage, a new gastronomic hotspot that brings together a number of Michelin-starred greats — including Anne-Sophie Pic, Yannick Alléno, Olivier Bellin, and Thierry Marx — all in one place. The "Picasso of Pastry" himself has real estate, the café Pierre Hermé, on this pedestrianised street in the 7th arrondissement.
An influx of new food concepts doesn't mean the old-school bistros of yesteryear are going out of fashion. For proof, just make a reservation at Le Bistrot Paul Bert in the 11th arrondissement, which is packed most nights. In fact, a band of bistro owners has recently united to lobby for UNESCO World Heritage status — to recognise bistros and sidewalk cafés as part of France's "intangible cultural heritage".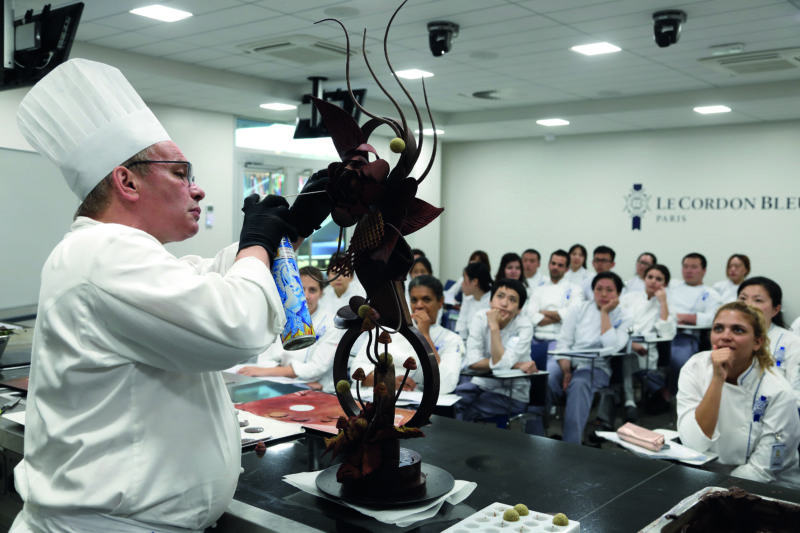 COOKING SCHOOL
Generations of aspiring students have made culinary pilgrimages to France to learn the secrets of its gastronomy. "In France, cooking is a serious art form and a national sport," Julia Child famously said. Follow in the footsteps of this culinary great and enrol at Le Cordon Bleu. The legendary cooking school unveiled a sprawling new campus on the Seine in summer 2016, featuring a rooftop garden complete with beehives. Situated next to Beaugrenelle shopping centre and opposite the Statue of Liberty (yes, Paris has one too!), Le Cordon Bleu welcomes 1,000 students, of more than 100 different nationalities, every year.
In other news, the prestigious Ritz Escoffier Cooking School is celebrating its 30th anniversary. After a top-to-bottom renovation in 2016, the palace hotel on the Place Vendôme showed off a dazzling new look, complete with its beloved cooking school. Another in-demand cooking school is La Cuisine Paris, located on Quai de l'Hôtel de Ville just a cobblestone's throw from the Seine. A slew of repeat guests return to try the different themed classes, which range from croissant-making to technical classes with poultry. Food-focused walking tours are also available.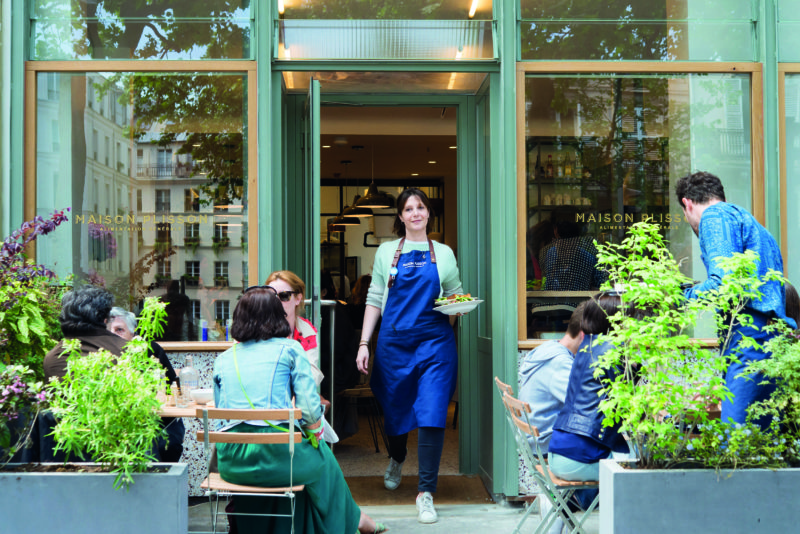 ÉPICERIES AND GOURMET BOUTIQUES
In Paris, you can sniff your way through centuries of culinary history with speciality boutiques peddling prized picks. Fromage fans can't miss the cheeses sourced by Marie Quatrehomme, the first female cheesemonger awarded Meilleur Ouvrier de France (MOF). Hankering for a true French delicacy like snails? La Maison de l'Escargot has been a Paris institution since 1894. Enjoy wine tastings at shops like Rouge ou Blanc and La Dernière Goutte, or make your very own vintage at Les Caves du Louvre, an interactive wine museum.
Bien sûr, the go-to gourmet emporium is La Grande Épicerie at Le Bon Marché. Designed to reflect the halles françaises of times past, La Grande Épicerie is a veritable showroom of French gastronomy. From the poissonnerie to the rôtisserie, each department prides itself on displaying the crème de la crème of epicurean delights. In November 2017, La Grande Épicerie crossed the Seine to open a second location in Passy.
Galeries Lafayette Haussmann also boasts a gourmet food hall that's perfect for picking up picnic supplies (or gifts for lucky friends back home), and the Printemps department store followed suit with Le Printemps du Goût in January 2018.
A relative newcomer on the gourmet épicerie scene is Maison Plisson, inspired by New York's fine food purveyors like Dean & Deluca and Zabar's. Delphine Plisson spent months travelling all over France, sourcing the best food products for her shop on Boulevard Beaumarchais, which opened three years ago. After the smashing success of the original épicerie-cum-restaurant, Maison Plisson opened a second location on the Place du Marché Saint-Honoré in summer 2018.