Panganai Gomo is the founder of The Real Grape, which organises tailor-made wine tour holidays in France. Here he tells us about how Champagne, a region steeped in tradition, is also brimming with invention – and why champagne bottles are lighter than they used to be
Champagne is a region strongly associated with heritage, tradition and celebration. Yet, innovation is just as important here. Today's independent wine growers and hoteliers are setting trends in winemaking and hospitality with sustainability, environment and wellness at the forefront. Sustainable practices are a key feature of the region.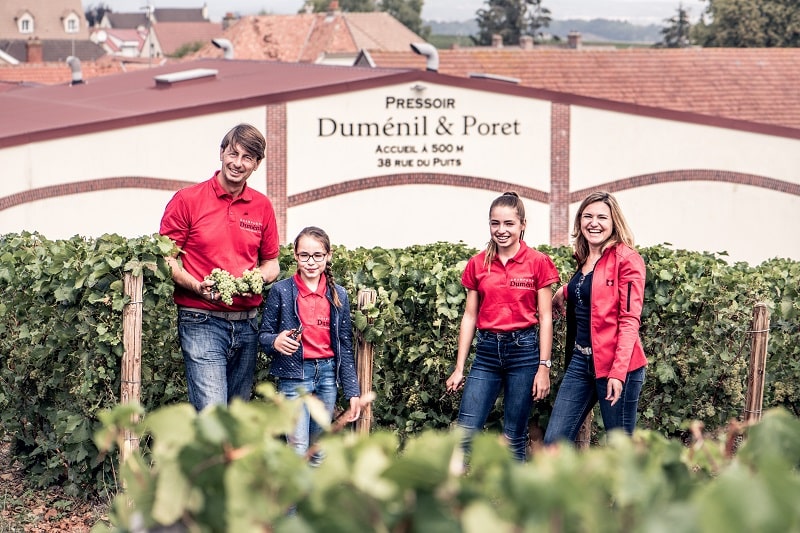 SUSTAINABILITY
Standing on the rolling foothills of the illustrious Montagne de Reims (Reims Mountain), above the village of Sacy, you can just about make out the spires of the Gothic Reims cathedral, where for many centuries the kings of France were anointed. Many of the grapes destined for Champagne at their lavish banquets were sourced from these vineyards. It is here that I meet Frédérique Poret-Duménil, where her family's estate of Champange Duménil is based.
As we overlook her vineyards – drinking a Blanc de Blancs (100% Chardonnay) grown in Chigny-les-Roses – she explains how her ancestors pioneered the planting of Chardonnay in the Montagne de Reims, a region that is dominated by Pinot Noir. Attention to the subtleties of the terroir lead to this pioneering choice. This same attention and respect for the terroir led to her family's estate being granted the High Environment Value certification – a certification that recognises protecting the landscape, encouraging biodiversity, and limiting waste and usage of pesticides. Vegans should note that their wines also carry the Eve Vegan designation.
The Duménil estate comprises over 80 different plots, located in the premier cru villages of Chigney-les-Roses, Ludes, Sacy and Rilly-la-Montagne. The upshot of this diversified estate is that subtleties and secrets of the assorted terroir can be drawn on to produce some exceptional cuvées such as their fresh and pure Brut Nature, the rich and indulgent Amour de Cuvée and the lusciously silky Millésimé 2008. There is no "dosage" in these wines, giving you a lingering taste of the terroir.
Focus on terroir is a hallmark of the récoltant-manipulant (grower-winemaker) – independent winemakers who grow grapes and make champagnes under their own label. In fact revolution, innovation and respect for nature are common traits of the récoltant-manipulant.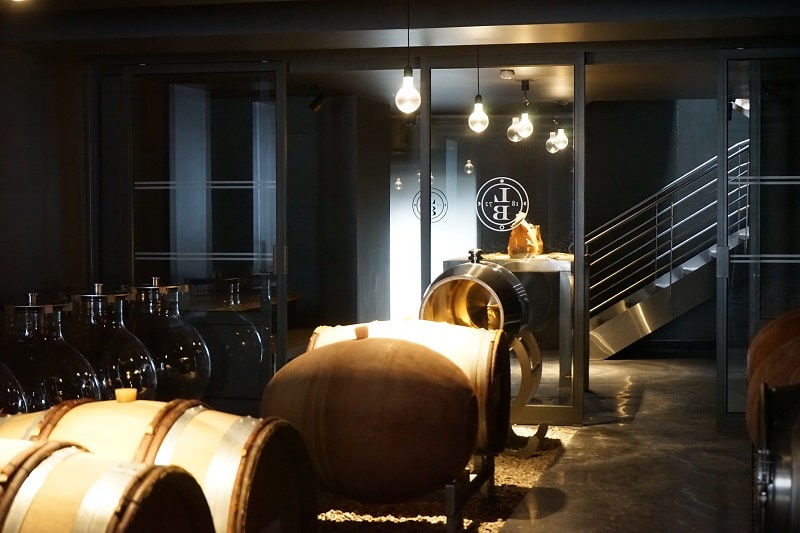 ORGANIC AND BIODYNAMIC INNOVATION
It is a matter of fact that Champagne is a region famed for its notoriously damp and cool conditions. This climate often tempts growers to rely on chemicals and sprays to control pests and disease, however this is where many récoltant-manipulants come into their own by going against the grain and resisting this temptation. Without much fanfare growers have been adopting organic and biodynamic practices in the vineyard and the winery for years. Champagne Leclerc-Briant has notably been experimenting and innovating with these practices well before it was cool to be green!
The goal of the house is to develop an innovative and unique style that pays meticulous attention to detail in the vineyard and winery. Utmost care is given to nature and the terroir. This philosophy is evident in their cellars in Épernay. This establishment is not the low-fi operation that some mistakenly associate with the grower-champagne movement. In fact, the approach here is hi-tech, deliberate and calculated. A case-in-point are the oak barrels, terracotta eggs and 24-carat gold lined stainless steel vats used as the main vessels for the three-stage ageing process of their elegant single-vineyard cuvée, La Croisette. Another case-in-point are the bottles of their specialty Abyss – a champagne bottle-aged for many months at a depth of 60m underwater in the Atlantic Ocean off Ouessant Island in the bay of Stiff. Each bottle is released with exact GPS coordinates of where the bottle was submerged, submersion date and period of submersion. Undersea crustaceans emboss and emblazon the dark glass Champagne bottles giving a sense of oneness with nature.
It may all seem esoteric but this reputable house has crafted an exceptional range of monocépage (single varietal), single vineyard, single vintage champagnes as well as electrifying and energetic range of traditional blends. Their 100% organic Champagnes draw upon grapes from emblematic grand and premier cru sites in the Côte des Blancs, Montagne de Reims and Côte des Bar as well as single plots in Epernay – for the flagship champagne La Croisette. La Croisette is zero dosage, powerful and concentrated with exceptional depth – a quintessential terroir driven single vineyard wine. We first tasted this champagne in the theatre of their winery – it is available at Leclerc-Briant's guesthouse and shop Le 25Bis.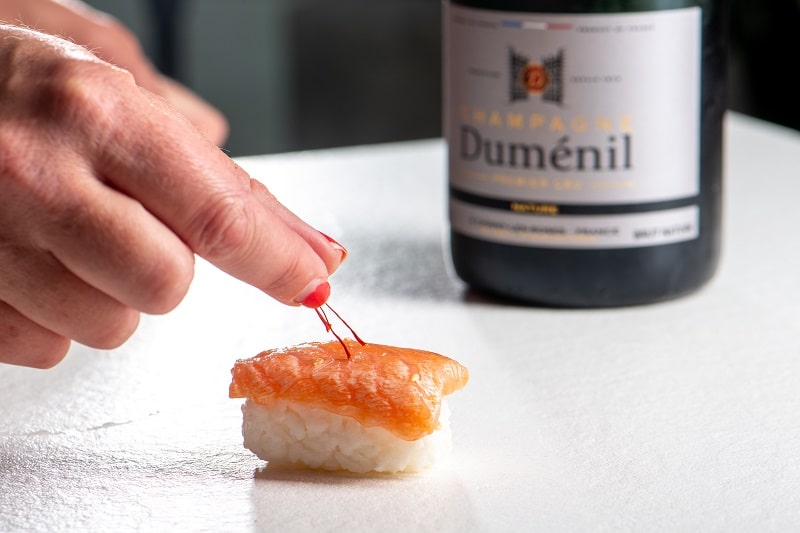 WELLNESS IN CHAMPAGNE
Le 25Bis by Leclerc-Briant is a guesthouse on the Avenue de Champagne – Epernay's equivalent of the Champs-Elysées – that offers spacious accommodation, a sophisticated wine shop with the full range of Leclerc-Briant champagnes and a room dedicated to the art of fine dining. The guest house provides brand new electric bikes that guests can use to explore Champagne's landscapes in a sporty and ecological way.
The Champenoise countryside is idyllic with cobbled villages and fairy-tale woodlands. The electric bike is definitely the best way to explore the landscapes, and these are available to guests of Château de Sacy in the Montagne de Reims. The 19th-century château is perfect for a wellness break in the natural setting of the vineyards of the Montagne de Reims, boasting an incomparable panoramic view of the vineyards and the city of Reims. A spa and outdoor yoga and fitness area are the perfect spots to relax body and mind.
The art-deco restaurant's menu is seasonal and features dishes labelled as healthy eating (as well as tasty!). One such dish of note is the monkfish stew with Duménil saffron, baby vegetables and spelt risotto – the Duménil family also harvest beautiful purple crocuses which are used to produce saffron. The wine list features an excellent selection of Grand Marque and grower champagnes selected by the sommelier to pair well with the dishes on the menu.
Champagne is always thought of as opulent and the go-to-drink for celebrations and special occasions. That does not mean innovative and sustainable practices are not at the forefront. One fact relayed to us by the knowledgeable sommelier Vincent Bercet of Château de Sacy, was that in 2010, the weight of a standard champagne bottle reduced from 900g to 835g. This is estimated to have reduced Champagne's carbon footprint by 8000 tons per year – the equivalent of the greenhouse emissions from 4000 cars. Sustainability is certainly built into every bottle!