Maison Bruno Paillard has released the 2012 vintage of its Assemblage cuvée, a champagne born from challenging and extreme weather conditions.
2012 saw temperatures drop to as low as -20°C in February after what had been a mild winter. The ensuing mild spring saw rain and further cold conditions, which resulted in significant frosts. Thunder and hailstorms followed until summer and the fragile flowering season was also cold. Temperatures rose in August, leading to even ripening, but the drought created hydric stress in some vineyards, despite the earlier rainfall. The harvest itself took place in ideal conditions – warm with some refreshing rain. The resulting yield was relatively low, but the quality of the grapes – especially the chardonnay and pinot noir – was exceptional.
The 2012 Assemblage is a blend of Pinot Noir (60%) and Chardonnay (40%) from eight selected cru, of which 20% was fermented in seasoned French oak barrels. Following eight years in the Maison's cellar, including a minimum of 12 months' post-disgorgement ageing, this cuvée has developed a delicious richness and concentration, underpinned by a persistent saline freshness. Disgorgement took place in March 2020 and the dosage is low – a characteristic of the Maison – at 4.5g/l.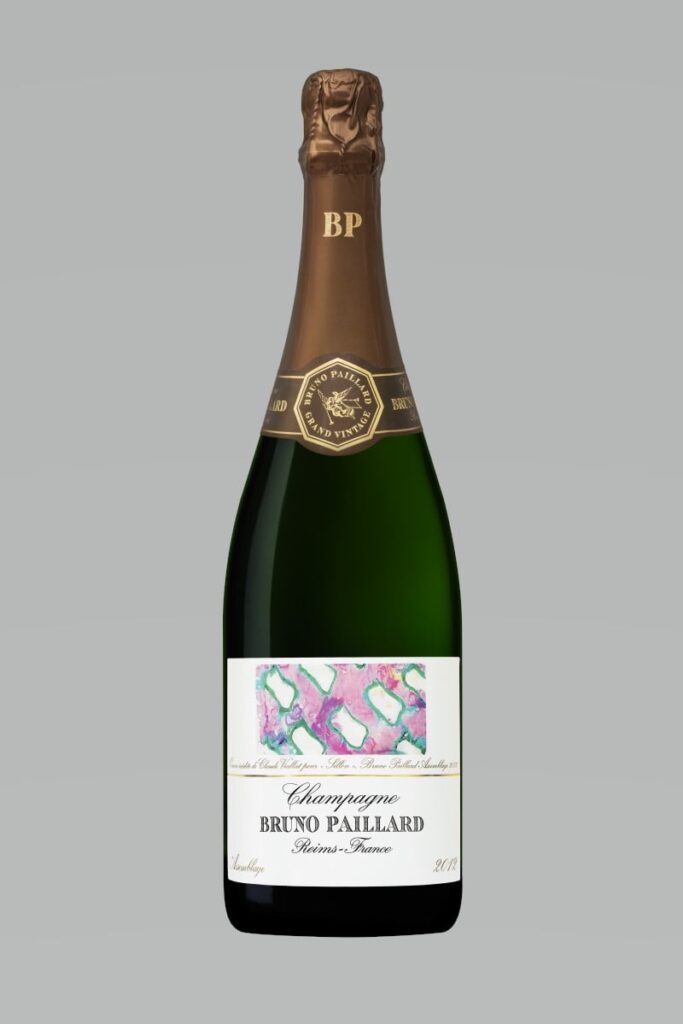 Since the release of its very first vintage in 1981 – an atypical Blanc de Noir – Bruno Paillard has selected an artist to paint the label based on a specific theme. For the 2012 Assemblage, French artist Claude Viallat created the artwork on the theme of furrows. Viallat is renowned for his relentless exploration of the repetition on shape: in the 1960s he adopted a technique based on abstract and geometric repetition called "all-over", whereby a neutral form is repeated on a frameless canvas.
Champagne Bruno Paillard 2012 Assemblage Extra Brut will be available at Hedonism Wine from from this month in the UK and will soon be available in the States too.
www.champagnebrunopaillard.com