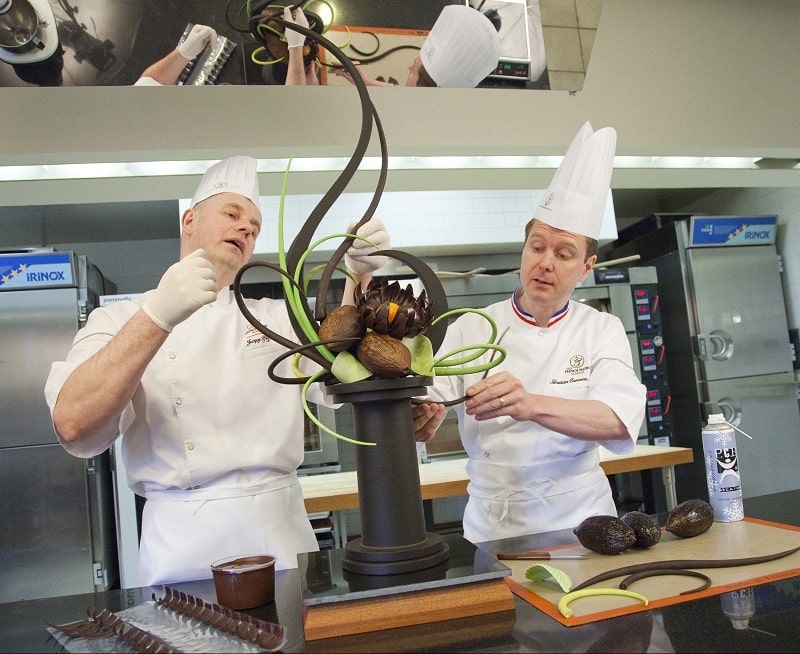 If you're wondering what to do with yourself this weekend, may we suggest a movie night with a thoroughly French flavour?
Right from the early days of cinema, food has featured strongly in le cinema français. The Lumière brothers hosted the first public movie screening at the Salon Indien du Grand Café in Paris back in 1895 and among the 10 shorts shown to wide-eyed cinema-goers was Le repas de bébé, a 41-second film of Auguste Lumiere feeding his baby daughter, Andrée, while his wife Marguerite pours tea from a rather fancy silver teapot.
You can watch it here on YouTube, although as 41 seconds won't keep your entertained for more than a few mouthfuls of takeaway, we've put together our top three French foodie movies to tantalise your taste buds. Viewer guidance: make sure you have something delicious to eat close at hand – these films will make you hungry!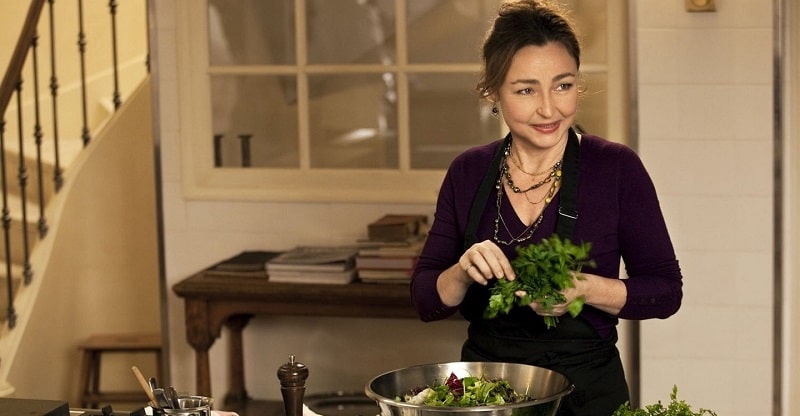 LES SAVEURS DU PALAIS (KNOWN IN ENGLISH AS HAUTE CUISINE) (2012)
Director: Christian Vincent
Starring: Catherine Frot, Arthur Dupont, Jean d'Ormesson
Truffle farmer Hortense Laborie is happily minding her own business in Périgord when she is whisked away by government officials to the Élysée Palace in Paris where her mission, should she choose to accept it (she's not actually given any choice) is to be the private chef for President François Mitterrand. Not a fan of frilly, fancy cuisine, Mitterrand charges Laborie (a star turn by Catherine Frot) with serving supper like granny used to make. This being France, that's still fine dining to you and me. The film cuts back and forth between Laborie's power battles with a rival chef chez Mitterrand and Laborie at an unspecified time in the future, running a canteen for workers on a remote Antarctic island. Based on the memoirs of Danièle Mazet-Delpeuch, the movie has a lovely tone: it's part kitchen politics, part comedy, part eulogy to a much-loved past – but mainly it's a romance, with food as the central heartthrob. Haute Cuisine perfectly captures the serious passion with which the French approach all things foodie, from sourcing the finest ingredients to researching the minutest details of an ancient recipe. Thoroughly moreish.
KINGS OF PASTRY (2009)
Directors: Chris Hegedus, D.A. Pennebaker
Starring: Jacquy Pfeiffer, Regis Lazard, Philippe Rigollot
If you've ever peeked through your fingers as a piece of wagyu beef is carved on MasterChef only to reveal it's still raw, or winced at a soggy bottom on Bake Off, you'll love Kings of Pastry. This documentary (part in English, part in French) follows a group of 16 pastry chefs as they aim for the ultimate accolade of Meilleur Ouvrier de France (basically a master craftsman – the title exists in all sorts of fields of expertise, from cooking to lace-making). But a word of warning – it will do nothing for your blood pressure. It's a fascinating, if nail-biting, voyage through elaborate sugar sculptures to the conundrum of how best to dress a cream puff – with some horrendous disasters en route. By the time it is revealed who has, and hasn't, been successful, the chefs look ready to drop, having worked so tirelessly towards their goal. Hankies at the ready…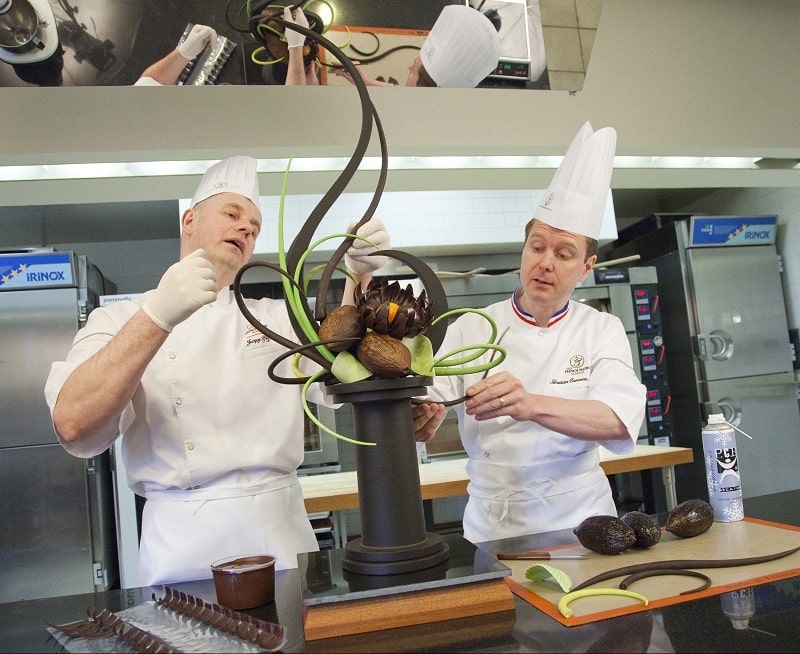 ENTRE LES BRAS (KNOWN IN ENGLISH AS STEP UP TO THE PLATE) (2012)
Director: Paul Lacoste
Starring: Michel Bras, Sébastien Bras and family
This quiet and thoughtful documentary follows chef Michel Bras as he prepares to hand over the reins of his three Michelin star restaurant to his son, Sébastien.
Following their daily life through each of the seasons, we learn about their passion for perfectionism and their family dynamics in the stunning surrounds of Plateau de l'Aubrac, where the duo work at their eponymous restaurant in Laguiole in south-west France.
We are also introduced to four generations of the family – Sébastien's grandparents, who were dairy farmers (as a child Séba would drink the milk straight from the cow) and Séba's two children, who as youngsters are already wielding kitchen knives and prepping the veg for supper.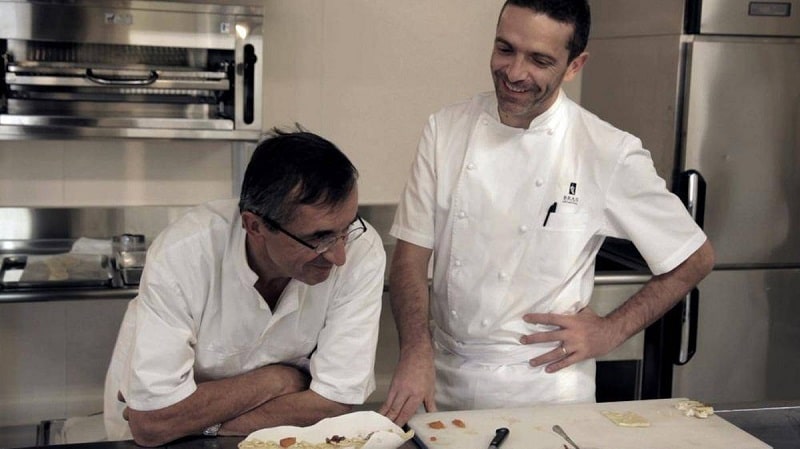 From the get go, the true artistry of their work is beyond question as we watch, spellbound, the delicate dressing of a plate which looks more like a modernist painting than a humble plate of food and with an array of rare herbs that sound like it's straight out of an apothecary's cabinet.
We also see les Bras visit their Japanese venture, where they imbue local ingredients with their French flair with fascinating results.
"If I don't see the chefs in the mornings and go to the market, that would be the end of me," says a rather melancholy Michel as he contemplates the future. The gentle pace of this film, along with the reliability of the turning of the seasons and each generation handing on to the next, reassures us, though, that all will be well.