There's never a right or a wrong time for cheese in our book, but these three little beauties from France are worth looking out for right now. So pop them on your cheeseboard, pour a glass of wine, tear off a piece of fresh bread and enjoy!
The go-to fromage when it comes to the wonder winter warmer that is raclette, Gruyère de France has enjoyed Protected Geographical Indication (PGI) status since 2013. It is mainly produced in Savoie, Haute-Savoie, Jura, Doubs and Haute-Saône from the milk of mountain cows (Montbéliarde, Abondance, Vosgienne, Tarentaise, Simmental). Unlike its Swiss counterpart, the French Gruyère must have holes!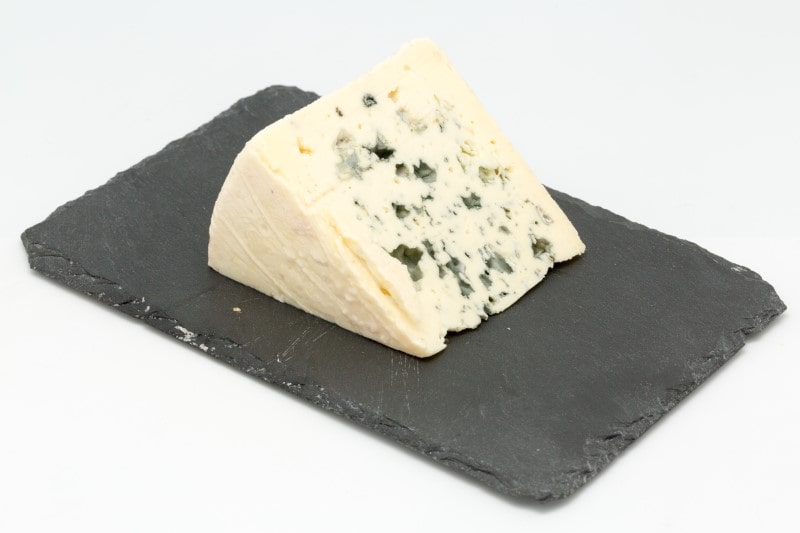 Also known as the Bleu de l'Aveyron, the Bleu des Causses AOP is a cheese from the Massif Central (Lot, Aveyron, Lozère). It is matured in cellars naturally dug into limestone and exposed to the elements, allowing the fresh air to add to the development of the mould. It obtained Appellation d'origine protégée (AOP) status in 1996. As of 2020, the sector had 76 producers, making 429 tonnes of Bleu des Causses.
Selles-sur-Cher AOP is made from raw goat's milk produced in the heart of the Centre-Val de Loire region (at the crossroads of Touraine, Berry and Sologne). Moulded by hand, this local product is then coated in a mixture of vegetable charcoal and salt. In 2020, more than 1,000 tons of Selles-sur-Cher were made by 40 milk producers and 18 farmer producers.