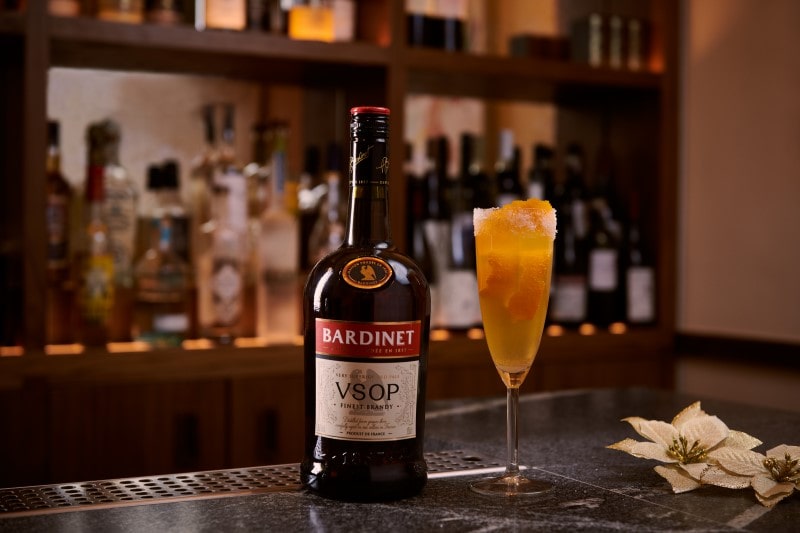 French brandy house Bardinet is getting in the festive spirit with a cocktail menu designed to bring joie de vivre to your celebrations, wherever you are.
Bardinet was founded in 1857 by Paul Bardinet, a 20-year-old from Limoges, and by the latest 1870s it was winning awards around the globe, from Paris to Melbourne. In 1895, the company moved to Bordeaux with Paul's son, Edouard, at the helm and in the mid-1970s, Bardinet moved to its present home, Domaine de Fleurenne, near Bordeaux.
To celebrate Christmas in style, the brandy house has teamed up with award-winning drinks blogger Susan L. Schwartz to reimagine classic brandy cocktails inspired by the roaring 20s.
Susan said: "The 1920s, known as les Années Folles in France, in my opinion epitomised French joie de vivre, so I have drawn inspiration for each of my creations from an iconic woman from the flapper era. As we step softly out of the Covid pandemic, our 20s might have the potential to become our own Roaring 20s. We'll have to wait until the decade is over to discover how events have changed us, but one thing is for sure, our collective desire to enjoy oneself is palpable right now."
THE JOSEPHINE
Named after Josephine Baker – the fabulous, free-spirited entertainer who took France by storm. Inspired by the classic Vieux Carré cocktail, this simplified version draws on a delicious combination of brandy and cherry. The cherry syrup pays tribute to Josephine's work with the Red Cross and the Resistance during the French occupation. The large single ice cube represents the one and only, larger than life star.
50 ml Bardinet Brandy
25 ml Cherry Liqueur
12.5 ml Bénédictine
1 teaspoon of Cherry Syrup (from a jar of Maraschino cherries)
Garnish: 1 Maraschino cherry
Glass: Rocks glass
Add all of the ingredients to a mixing glass. Add ice. Stir to chill and dilute. Strain into a rocks glass with one big ice cube. Garnish with a Maraschino cherry.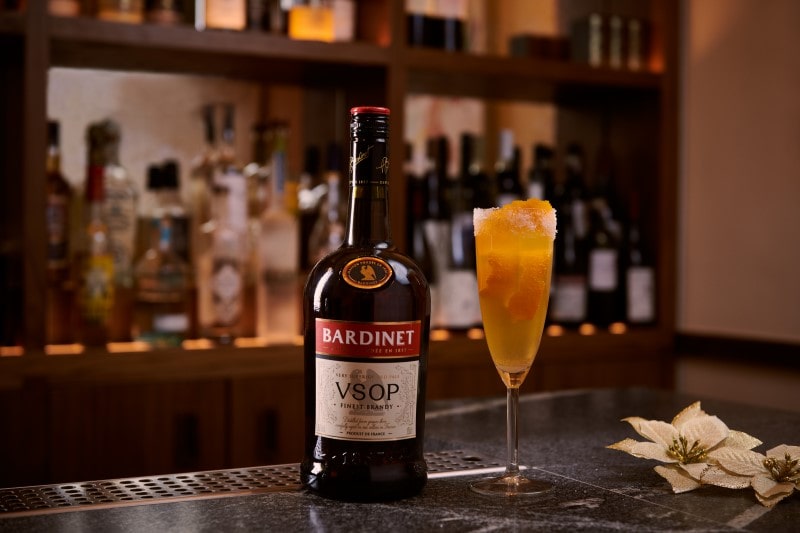 THE COCO
Named after the famous Gabrielle Chanel who created the flapper's uniform of drop waisted skirts, shorter hem lines, cloche hats, and load and loads of pearls. The iconic black and tan Chanel shoe is the inspiration behind this drink which brings together two classic brandy cocktails, The Brandy Alexander and Brandy Flip.
50ml Bardinet Brandy
25 ml Brown Creme de Cacao
25 ml Cold Espresso Coffee
One egg (optional) or use two tablespoons of egg white substitute such as Aquafaba
Optional: 12.5 ml demerara sugar syrup or white sugar (if you like your cocktails a bit sweeter)
Cocoa powder to garnish
Glass: Coupe or Martini
Add ice to the coupe glass to chill and set aside. Add all the ingredients to a shaker – make sure the espresso is cold or it will cook the egg! Without adding ice, shake vigorously for thirty seconds. Add two cubes of ice, then shake as hard as you can. Double strain the cocktail into a coupe or martini glass. Garnish with a dusting of cocoa powder on top.
THE ZELDA
Named after the iconic flapper and author Zelda Fitzgerald, who spent much of her life in France. A reimagined French Sidecar cocktail that uses apricot brandy (which pairs well with Bardinet and is topped with sparkling wine or champagne – which seems de rigueur, given Zelda's zest for life.
50 ml Bardinet Brandy
25 ml Apricot Brandy
¼ teaspoon Orange Juice or Orange Blossom Water
Prosecco (or Champagne if you want to add some further French flair)
Garnish: Zest of an Orange
Glass: Champagne flute
Wet the rim of the glass with apricot brandy, then dip into the sugar. Add the Bardinet, apricot brandy, orange juice (or blossom water) in a shaker, add ice and shake until chilled. Pour into the glass then top up with prosecco or champagne and stir gently. Peel a long strip of orange peel and place in glass.