Michelin-starred chef Antonin Bonnet elevates the sausage roll to a new level
In a city renowned for its haute cuisine, it will come as a surprise to many that the lowly sausage roll is tipped to be "le must eat" for Parisians in 2020.
Chef Antonin Bonnet, of La Boucherie Grégoire, has unveiled his version of the humble savoury treat – tipped to replace the cinnamon bun as the snack du jour − and packed it with the comforting flavours of childhood. With an added twist, of course – it has to be something special to earn its €6 price tag!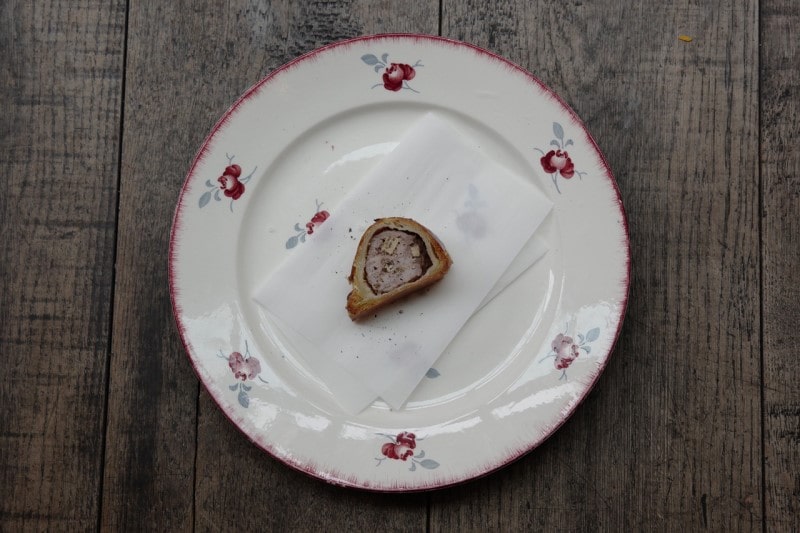 Michelin-starred Chef Bonnet, whose restaurant Quinsou in the 6th arrondissement boasts rather more classical Parisian fare, such as foie gras, truffles and oeufs parfaits, has teamed up with four top-notch butchers to open his very own ethical boucherie, where nothing is wasted and everything is transformed.
Pop along to 29 rue de l'Abbé Grégoire and you will find specialities such as roast chicken, les caillettes cévenoles aux blettes and homemade herb, Bratwurst and za'atar sausages.
The sausage rolls − le friand à la saucisse in French – consist of golden puff pastry (homemade, of course, with organic flour by trailblazer baker Roland Feuillas) filled with a homemade sausage of pork and beef with za'atar and Lebanese thyme. To finish on a note of freshness, they are sprinkled with caraway seeds, giving them just a hint of aniseed. Mais bien sûr – only les français could make the sausage roll chic!