This weekend sees the 10th Salon vins et gastronomie de Thal-Marmoutier, a friendly affair which brings together 13 winegrowers from various French wine regions.
The event, from November 19 to 21, is a chance to meet wine makers and learn all about (and taste!) their products. Although it attracts around 1,000 visitors every year, the Salon is known for its intimate and relaxed atmosphere so it's a great place to expand your knowledge of French wine.
On both Friday and Saturday evening (at 8.15pm) you can enjoy a wine pairing served at the Michelin-starred restaurant Kasbür in Monswiller, or at midday on Sunday noon, you can taste sauerkraut from Boucherie-Traiteur Gantzer followed by a dessert and coffee prepared by Pâtisserie Boistelle. Remember to book in advance though!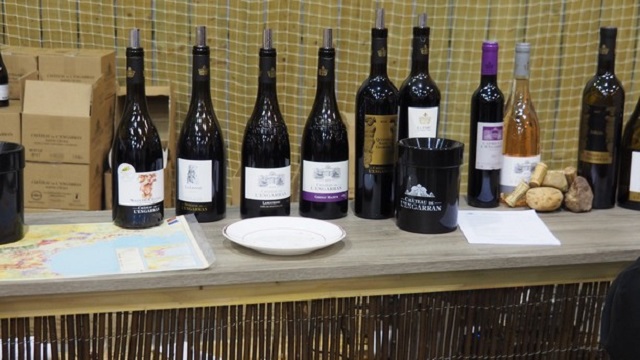 On average, eager oenophiles buy between 6,000 and 7,000 bottles at the fair, in the Bas-Rhin département, with nearly all the major wine regions of France represented: Alsace, Burgundy, Beaujolais, Rhone Valley, Languedoc, Pays de Loire and Champagne.
Mayor Jean-Claude Distel said: "When we started, we sent back pallets of unsold goods. Today, it's the opposite – we have to order extra afterwards."
He says the success of the show is down to the fact that visitors really do get a chance to chat to winegrowers, unlike at some larger events.
Entry to the wine fair, which is organised by the Jeanne-d'Arc association with the help of the mairie, is a snip at €3.
Le Salon vins et gastronomie de Thal-Marmoutier runs from 5.30pm to 7pm on Friday; 11am to 7pm on Saturday; and 10.30am to 6pm on Sunday at Salle polyvalente de Thal-Marmoutier, 67440 Thal-Marmoutier.