France has long been ahead of the game when it comes to eating local, seasonal produce – even when it comes to a very American dish: the hamburger.
This year's winner of the Coupe de France burger competition is Joannes Richard, who owns the Chez Jo stall in Les Halles de Nîmes. He took first prize (and a lump sum of €2,500) with his Nemausus burger, which pays tribute to his home terroir of the Gard. He also won the popular vote, having received the most likes on social media.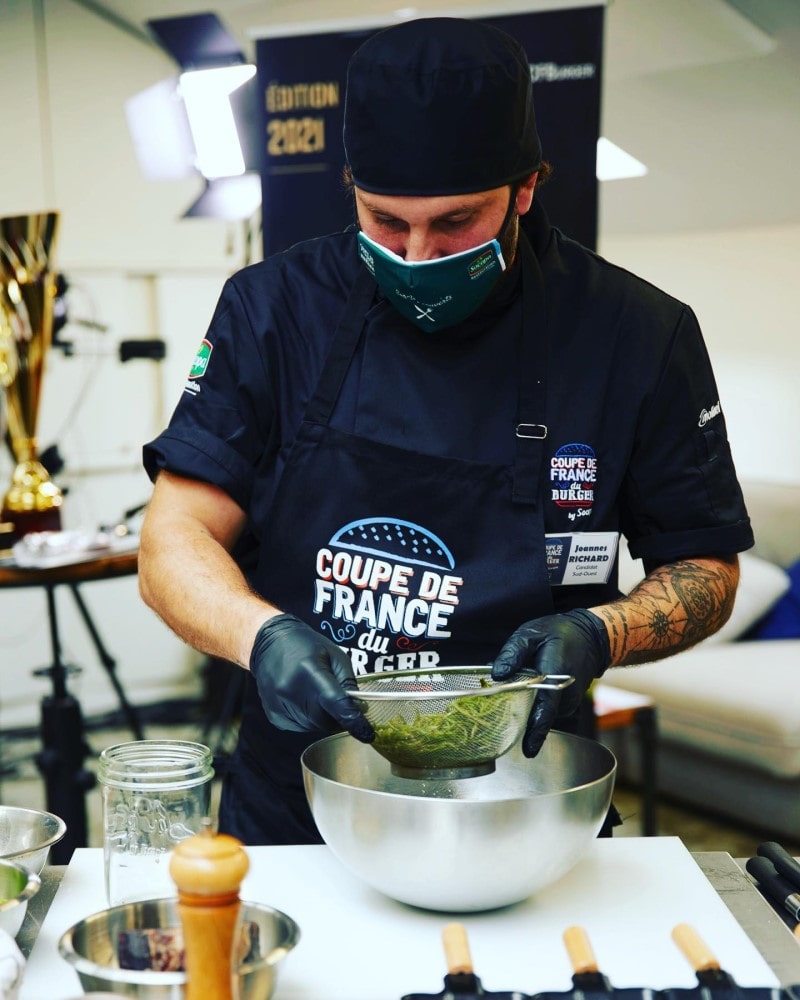 Joannes, a 32-year-old former rugby player who only set up his stall last October, said: "It's a tribute to my hometown (Nîmes). I wanted to evoke this region between the Cévennes and the Camargue to which I am very attached. I created a kind of fusion between the ingredients of the original burger and those of the Gard region. Only the cheese was added. The herbs of Garrigue were used to flavour the bun; Cévennes chilli and Camargue fleur de sel for the meat; samphire from the Camargue marshes as a substitute for pickles; the fried sweet onion of the Cévennes and tomme d´Arles for the gourmet side."
The finishing touch was a homemade ketchup of heirloom tomatoes smoked with Crau PDO hay, bringing a sweet and slightly smoky, peaty touch. Mmm… sure sounds like a tasty burger to us!
Chez Jo is at les halles centrale, Rue des Halles, 30000 Nîmes Tel. 06 77 87 69 22