Spring lamb is almost as synonymous with Easter as chocolate eggs and whether you plan to serve it sautéed, simmered, roasted, grilled or pan-fried, it is guaranteed to be tender and delicate in flavour.
In France, consumption of lamb normally doubles over the Easter period compared with other months of the year.
Although sheep farms can be found throughout France, most are historically located in the south: Occitanie, Nouvelle-Aquitaine, Auvergne-Rhône Alpes and Provence-Alpes-Côte d'Azur. Each breed (there are 58 in France alone) has its own characteristics.
There are more than 7,000 breeders working under various marks of quality, from Label rouge to PGI and PDO. Framed by strict specifications, French sheep production contributes to the maintenance of landscapes and participates directly in the local economy.
Three exceptional lambs to look out for at Easter…
L'Agneau du Limousin PGI
Protected by a PGI since 2000, the famous Agneau du Limousin comes from the eponymous breed mainly used for meat production. Mother's milk, plants and cereal supplements characterise its diet. The Limousin territory (Corrèze, Creuse, Haute-Vienne) is perfect territory for sheep, with pastures varying from 80m to 1,000 m above sea level (the Millevaches plateau), and the high rainfall and granite soil producing rich grassland. There are more than 800 breeders in the area.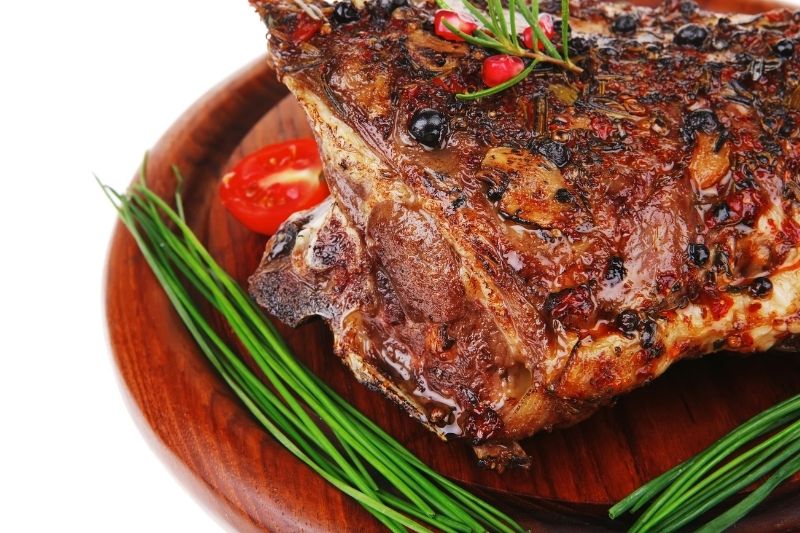 Pyrenean Suckling Lamb Red Label PGI
The Pyrenean suckling lamb is 'raised under the mother', that is to say fed only on breast milk. Ewes spend at least eight months grazing, and most of them graze on mountain pastures in the summer. The PGI area – the same as that of the Ossau-Iraty PDO – brings together more than 750 farmers for an annual production of 22,500 lambs. Its young age – 45 days maximum – and its diet give the meat its tenderness, fine taste and light pink colour. The lambs come from the three dairy breeds native to the Pyrenees: the Basco-Béarnaise, the Manech Tête Noire and the Manech Tête Rousse.
Sisteron Lamb Red Label PGI
Sisteron lamb, with its tender and juicy flesh, is beloved of gourmands. The high quality of the meat is the result of a traditional pastoral breeding, exclusively from Mediterranean rustic breeds (Merinos d'Arles, Mouréous and Préalpes du Sud). Herds graze for at least six months of the year and lambs are 'raised under the mother' for at least 60 days and then feed on grass or hay. The sector has 260 breeders in the PGI zone (Provence-Alpes-Côte-d'Azur, Drôme Provençale).
Did you know? The lambs which graze on the salt meadows of the Bay of Mont-Saint-Michel and the Somme are protected by a PDO and produce exceptional meat. But you can't eat it at Easter. The lambs must graze for a minimum of 75 days from March, and so you can only buy it from June onwards.