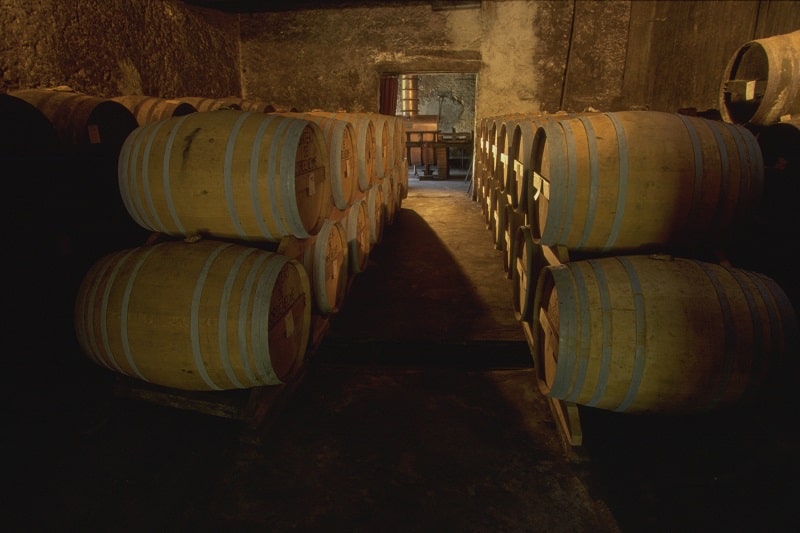 Jérôme Castledine, of acclaimed craft Armagnac distillery Baron de Sigognac in the Gers, unearths rare treasures and explains the Angels' share during the annual stock-take of the cellars
Although the majority of our vines are now pruned in readiness for tying in March before the arrival of the growing season, there is no respite from the preparatory work to be carried out prior to the vernal equinox and the sun's passage across the celestial equator.
Taking inventory in our cellars at Château de Bordeneuve, an annual, time-consuming affair, is an indispensable facet of Armagnac life and, for a seemingly anodyne activity, somewhat complex and involved…
The first, and most obvious, objective is to take physical stock of the reserves of vintage Gascony Gold secreted away in our three cellars; thousands of barrels, demijohns and rare bottles of Armagnac spanning nearly two centuries, going right back to 1829 − the same year in which Sir Robert Peel created the London Police Force!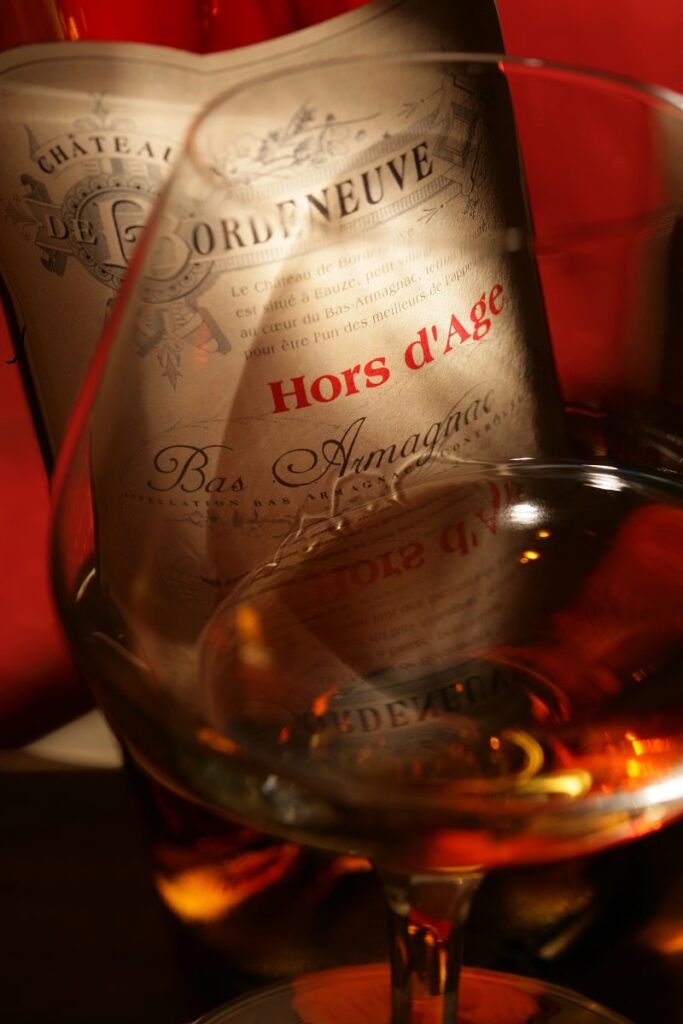 Our own little Fort Knox is, of course, carefully logged in a computer base, even down to the physical position of every recipient in each cellar, as is the movement of Armagnac extracted for bottling when orders are received. However, the human element is still very much a necessity for annual inventory, as no computer system, nor any calculation, as yet exists that can predict the foibles and meteorological eccentricities of the local weather patterns which drastically impact barrel volumes and alcoholic strength.
As a general rule, one barrel of Armagnac can lose between two and six per cent of its total volume in a year, and from 0.1 to 0.5 % alcoholic volume over that same period. So for a 400-litre Armagnac barrel, that is a minimum of eight litres per year whilst under wood (that's at least 200 generous snifterfuls!).
These losses are due to the natural barrel evaporation, known as The Angels' Share, that occurs throughout the ageing process and is, in fact, a crucial factor which affords added character, depth and flavour concentration to the Armagnac.
This phenomenon was first remarked upon in the 18th century, by the curate of Segonzac (a sleepy little commune in southwest France), who, keen to give a bottle of his eau-de vie as a present to the visiting Bishop of Angoulême, could not understand why the barrel he had freshly opened held less liquid than when he had first sealed it. For this cleric, it was, quite naturally, the angels who had taken their share from the sealed barrel and so was born this gentle and evocative phrase, 'The Angels' Share'.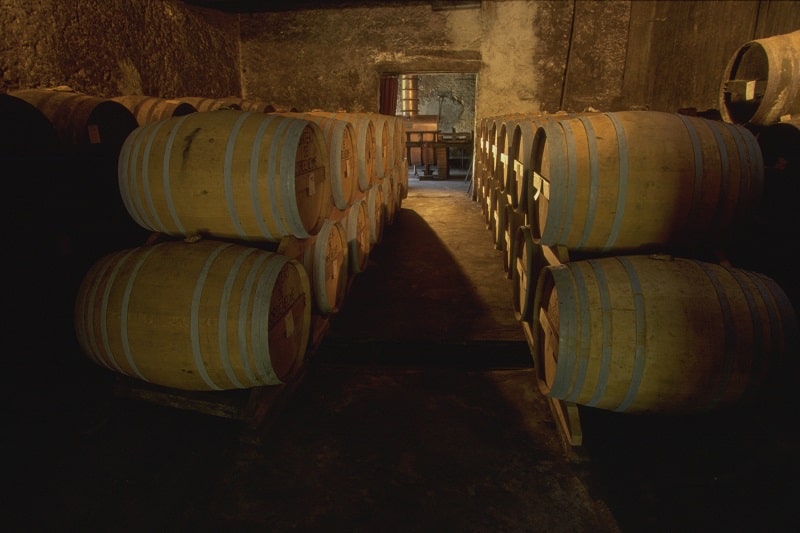 Thus, for something so inherently ethereal as the cherubic tipple, computers and calculations simply do not cut the mustard when it comes to scientifically measuring this annual dissipatory occurrence, which is where the vigneron steps back in to complete the second objective of the inventory: gauging real alcoholic strength.
With over 20 years' worth of renewable reserves and such a wealth of different vintages nestled in the Baron Sigognac's cellars, I am sure that you can envisage the sheer number of hours involved in manually performing these stock-taking chores.
Of course, the upside of this manual labour of love is that a certain amount of quality control is required (it's in the job description, honest!), so designated drivers are definitely the order of the day. Furthermore, it is not uncommon to occasionally come across a forgotten treasure or two, tucked away in some dark little corner of the medieval cellars; a Master-Distiller's personal barrel or a slow maturing, tight grain oak firkin, long ago cellared on a whim – little gems which bring frissons of excitement when unearthed and sensorial nirvana when tasted…
It's a tough life inventorying Armagnac at Château de Bordeneuve!