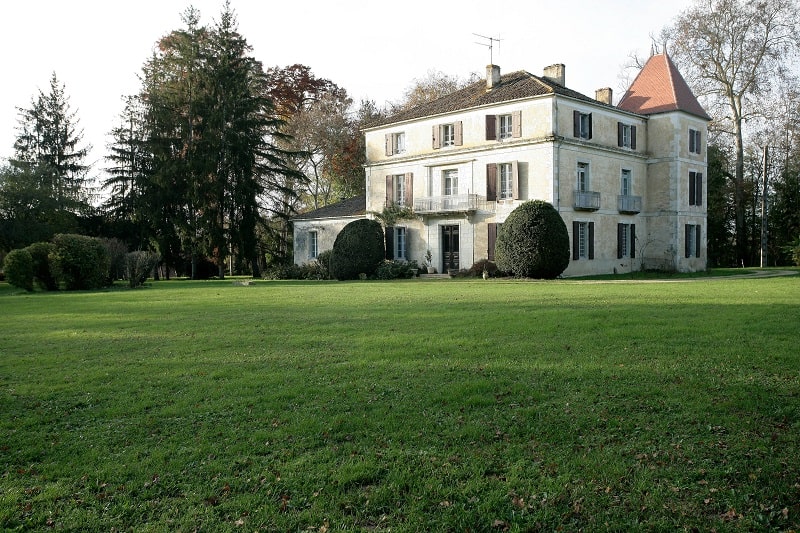 Jérôme Castledine, of acclaimed craft Armagnac distillery Baron de Sigognac, based at Château de Bordeneuve in the heart of the Gers, shares a slice of life direct from the domaine
Under the myriad russet, paprika and gold leaves which increasingly adorn the magnificent tree-lined park at Domaine de Bordeneuve, the onset of autumn is, for us, a joyous time of hope and celebration. There is hope for a successful grape harvest and celebration for the heady aromas, rich with ripe fruit and gentle spice, that pervade the air, as well as for the resulting freshly distilled Armagnac eau-de-vie that will, at its own pace, trickle out from the secular alembic housed in our medieval still-rooms.
Harvest came a little early to Château de Bordeneuve this year; the blazing sun, suspended in a powder-blue summer sky, gave way periodically to drum-rattling outbursts of nourishing rain – perfect conditions for nurturing healthy vines bowed down with juicy bunches of future Armagnac, or Gascony Gold, as we like to call it.
The resulting juice, now fermenting gently using only the yeasts naturally present on the individual grape skins, will soon be ready for its odyssey through the copper pipes that meander around the structure of our ancient still. Until then, it is lovingly tended by our Crop Manager and closely scrutinised by the ever-watchful eye of Thomas Guasch, owner of Domaine de Bordeneuve and Master-Distiller par excellence.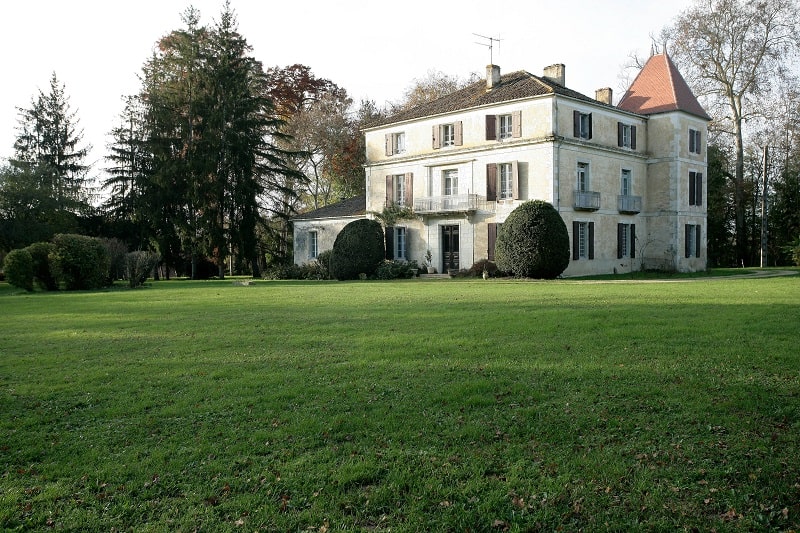 The cycle of growth and distillation in Bas-Armagnac, our little French region of heaven, is wholly subject to the eternal whims of nature and to the foibles of our copper still, who, when awoken from his long period of annual hibernation, can often be a tad grumpy until fed.
Nevertheless, 700+ years of existence have provided ample time for us, the craft producers of Armagnac, to learn how to interpret all regional meteorological signs and local natural phenomena and, in the case of our own crotchety (but faithful) old still, to light the blue touch-paper and stand well back!
We ourselves, have been producing our Armagnacs, Baron de Sigognac & Château de Bordeneuve, on a father-to-son basis since the start of the 1970s, and Domaine de Bordeneuve's history, like its ancient ageing cellars, is equally shrouded in the swirling mists that surround the medieval period.
Baron de Sigognac, the darling of our international markets, enjoys a healthy reputation around the globe and a presence in 40+ countries, whilst Château de Bordeneuve, with its cask-strength, single estate, single vineyard status, is very much the old-boy who sits proudly atop the armrest of the archetypal cracked, red leather wing chair. Hence both modern and traditional markets enjoy the same quality artisanal Armagnac, grown and distilled by hand at Domaine de Bordeneuve.
And so, back to this autumn and, with the harvest safely gathered in, we now look forward to the next step in this cyclical process which is Armagnac production.
Baron de Sigognac and Château de Bordeneuve Bas-Armagnacs are well on the way for another year and, so far at least, the signs look most encouraging for a superlative vintage 2020 (something good has to come from this strangest of years!).
Those of you who are able and willing to travel at this time, will be warmly welcomed if you'd like to come and visit us here in Gascony (social distancing obligatory, bien sûr!). If not, our doors remain permanently open for all future visits.
Just drop us a line if you'd like to launch your very own Armagnac Adventure under the striking colours of autumn at Domaine de Bordeneuve.