Jérôme Castledine, Commercial & Communications director for Bordeneuve Châteaux & Collections, shows us how to choose and enjoy the best Armagnac this Christmas
Picture, if you will, the scene: logs crackling away merrily in the grate, resinous pine and warm spice aromas pervading the air, garlands twinkling hypnotically, Bing's lullingly mellifluous tones, reassuringly over-stuffed red leather armchairs, festively full bellies… and bulbous snifters thirstily anticipating luxuriously indulgent liquids.
What better way to complete this idyllic scenario than with jolly, yuletide measures of artisan Armagnac?
Contrary to what you may have previously believed, Armagnac is really not a complicated subject (Taste of France de-mystified it for you in an earlier article), and finding a bottle to suit all tastes, occasions and pockets, is easy and immensely pleasurable to do.
Put simply, Armagnac is a brandy, or more specifically, the first grape-based eau-de-vie ever to be distilled (it dates back to the 13th century).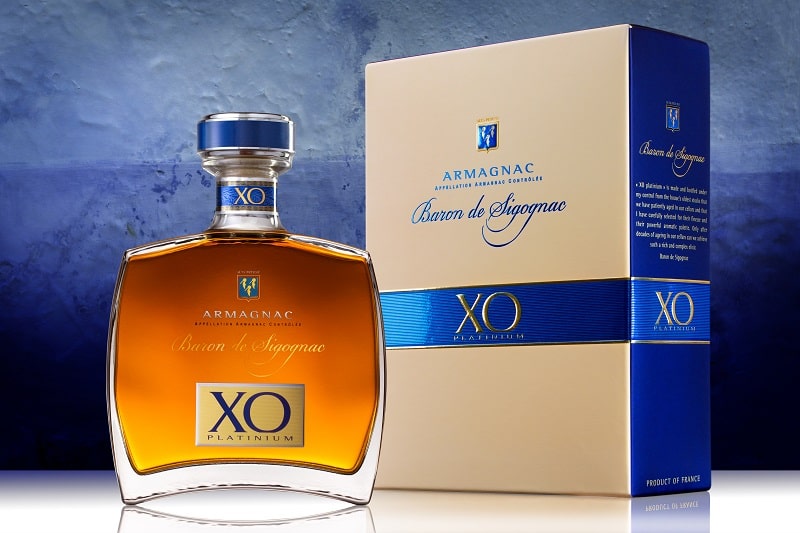 So here are the Baron de Sigognac's suggestions for stress-free people pairing with an armchair Armagnac…
Should the occupant of the other, socially distanced, armchair be young, hip, trendy or all three, then opt for a scintillating, youthful blend; a VS, VSOP or Napoléon would be ideal. Refreshingly light and also perfect for the cocktail option, these have gentle alcohol presence, underpinned by aromatic citrus aromas, subtly light spicing and good palate length in-between sips.
For the more seasoned brandy tippler, favour some of the older blends, such as the 10, 15- or 20-year olds or exceptional tight grain cask aged XO Platiniums. These are blended from vintages having spent more years maturing in French oak casks and so have more depth and complexity on the palate: rich & spicey with notes of cinnamon, tropical fruits, prunes and chocolate, they bring colour to the complexion and warmth to the heart!
If your sedentary companion is an inveterate connoisseur of fine spirits, then a vintage Armagnac is most definitely the way to deliver that perfect moment with both panache and aplomb. We keep 140+ different vintages in our medieval ageing cellars, so a good tip is to choose a vintage that represents a relevant year of birth or pertinent celebration date.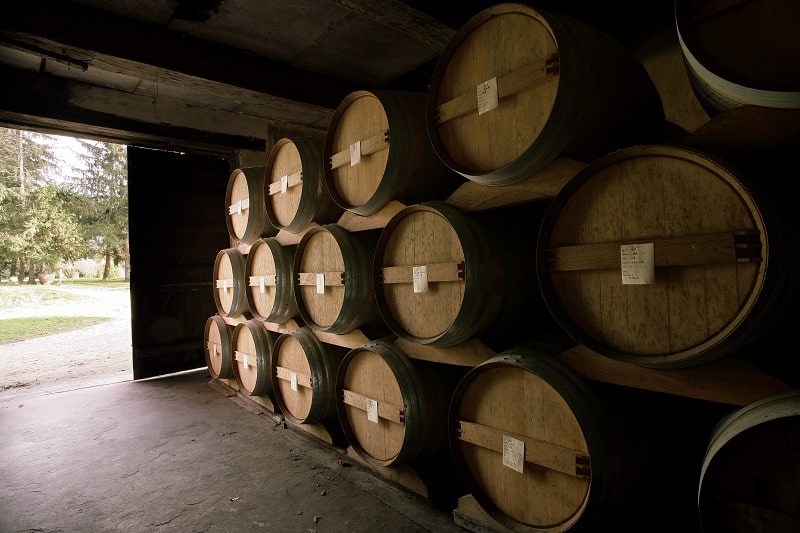 Sticking to natural craft production will ensure the quality, depth and fullness of the Armagnac, whilst bringing a wealth of rich, intense flavours and munificent spicey aromas, often redolent of the festive period, to the awaiting snifters.
Of course, if you have planned ahead and steeped your fruit, flambeed your pudding, brandied your butter or sauced your bird with this wonderfully adaptive craft spirit, then, purely for the purposes of quality control, you will no doubt have sampled your purchase and so already knew the joys of artisan Armagnac, armchair or no!
Joyeux Noël à toutes et à tous du Baron de Sigognac!