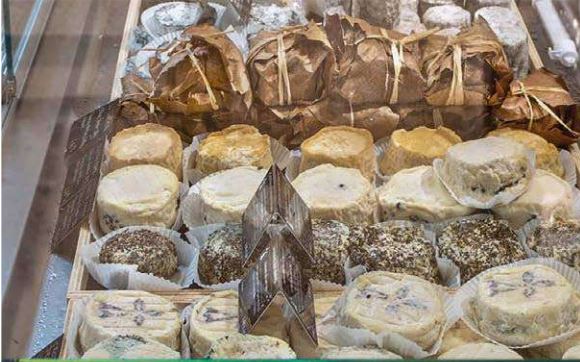 From France's finest raw-milk cheeses and its fruitiest summer rosés to the most mouthwatering of food festivals, allow us to indulge your taste buds. Patrick Ambrosio explores the renaissance of Brittany's fromages fermiers
Cheese-lovers rejoice in the rich, creamy larder that is Brittany, with its abundance of milk and dairy products. But beyond a few semi-soft, washed-rind Trappist monastery cheeses, production nowadays is mostly carried out on a large-scale industrial level, with factories churning out primarily loaf and block cheeses, cream cheeses, spreads and the like.
Enter Emmanuel Carbonne, who has made it his mission to change all that: his Parisian fromagerie, Au Lait Cru, is a living testament to the new dawn of Breton cheese. Born in Saint-Brieuc, Côtes-d'Armor, he has strong ties to the region. His first experience with fromage was rather a chance one, consisting as it did of cutting cheeses for a Parisian department store. But it was enough to pique his interest and it soon led to his first exposure to true farm cheese, via a stint at a Parisian open-air market for a small goat's cheese producer based in Essonne.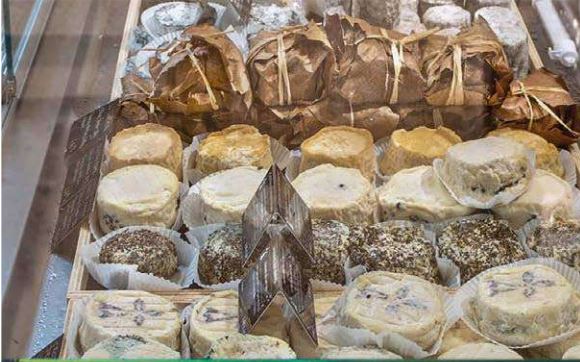 However, it was his tenure at the highly esteemed Neal's Yard Dairy that proved to be the turning point. To label Neal's Yard as just a cheese shop would be to do it a disservice, for while it is indeed that, it is so much more. A veritable 'house of all things cheese', those who are fortunate enough to work here will receive an education that extends far beyond the act of simply selling cheese. Anything and everything to do with the care, storage, ageing, sourcing, marketing and even the science of cheese making and cheese refining is all part of the comprehensive education offered to staff.
NOBLE PROFESSION
This instilled a love of cheese and a sense of purpose in Carbonne, who says the intensity of the experience "forced him to develop a certain ethic" that would never allow a half baked approach towards this noble profession.
Neal's Yard built its stellar global reputation in part by sourcing cheeses from small British family farms, acting as a broker of sorts in bringing their high-quality cheeses to a much larger audience than the individual farms themselves would have been able to do.
Unsurprisingly, Emmanuel's time there inspired him to do the very same thing with the products from his beloved homeland of Brittany.
Au Lait Cru offers a wide selection of Breton cheeses, produced by a new generation of staunchly individualistic cheese makers and hand-picked by Carbonne himself. For this new breed of dairy farmer, respect for the land and the animals is at least as important as the taste of the finished product. As the name of his shop suggests, Carbonne's offering consists almost entirely of raw-milk fromages fermiers, chosen for both the integrity with which they are produced and their outstanding organoleptic qualities. The shop also stocks a well-curated selection of other French and imported favourites, as well as a varied selection of artisanal grocery items produced in the region, such as cider, cookies, honey, jams, nougat, infusions and gâteau Breton, to name but a few.
Do make a point of visiting Au Lait Cru on your next visit to the City of Light. You will be treated to a one-stop tour-de-force of Brittany's new artisan cheese and food scene.
Originally published on our sister site, France Today