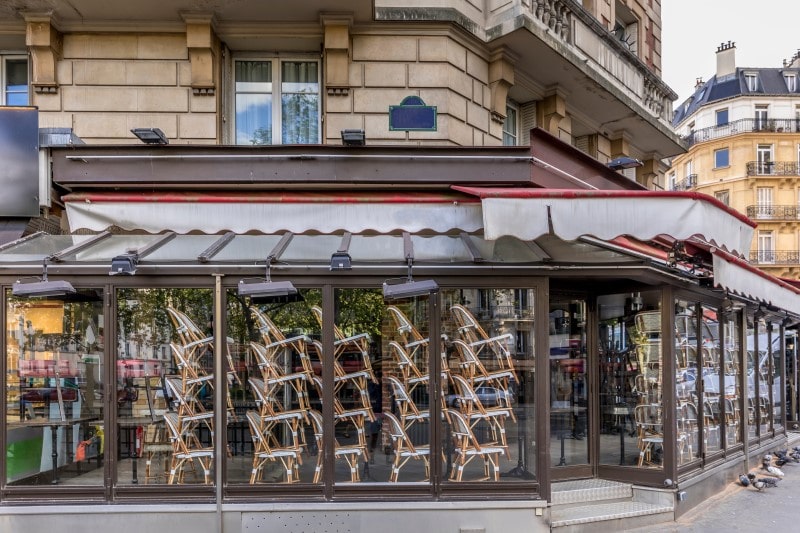 Midnight celebrations as diners flock to the terraces for the first time since March
At midnight last night, bars and restaurants across France welcomed their first customers in 80 days as lockdown restrictions were eased in the country.
Terraces saw people raise a glass to celebrate the beginning of phase 2 of the country's déconfinement. In Nantes, 100 people had booked tables at La prison du Bouffray restaurant, while there were similar scenes at the historic Royal Cambronne brewery in Paris.
Restrictions still apply: all staff must wear masks and customers must also wear them when moving around. Tables must be one metre apart and no more than 10 people can share a table.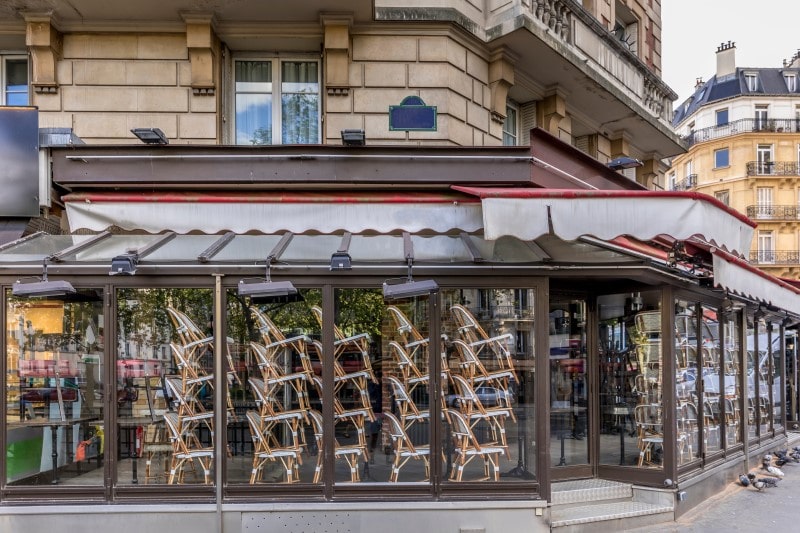 For seven days in a row, France has recorded fewer than 100 deaths from Covid-19, but Prime Minister Édouard Philippe has warned the risk remains high.
"This freedom implies constraints, the limitation of groupings to 10 people in public spaces must be maintained," he said, adding: "Things are looking good, but not good enough to return everything back to normal."
Meanwhile, designer Christophe Gernigon has created 'Plex'eat', Plexiglas domes designed to protect diners, which could be seen in action at American-style restaurant H.A.N.D. in Paris's rue de Richelieu.
"Design's role is to give a new spark to our everyday lives," said Gernigon. "When I saw proposals to place Plexiglas dividers on restaurant tables, it gave me the impression of being in a prison visiting room. I told myself that I had to imagine a more beautiful, attractive, poetic, elegant object that offers a unique experience. Even if we don't want to remain indefinitely under a bell jar, the Plex'eat protective bubbles I invented will let restaurants open rapidly in total security."
The domes, which are suspended from the ceiling, have been designed to be easy to clean and non-intrusive when it comes to chatting to your fellow diners. Gernigon says they even improve your dining experience as the aroma of the dishes are trapped with you inside your own personal gourmet bubble!