There have been points this summer when the UK has been hotter than the south of France – although the south of France has probably been hotter than normal too.
None of which is worth celebrating – but while we're experiencing Riviera temperatures this August, we may as well experience Riviera wines as well. Which brings us to Château Minuty Rosé, a drop of the pink stuff which really encapsulates the spirit of Saint-Tropez. The Château's flagship cuvées – Château Minuty 281, Château Minuty Rose Et Or and Minuty Prestige – will transport you to crystal blue seas, golden beaches and gentle sea breezes. Perfect for a barbecue with friends, a picnic in the park, or just a light supper at home.
Château Minuty 281 has intense notes of peach complemented by refreshing melon. The grapes – which are all harvested by hand – come from a clonal selection of the es-tate's finest Grenache vines. They are planted in 26-year-old coastal vineyards, which are sustainably farmed. Château Minuty Rose Et Or is refreshing and light, bursting with intense aromas of or-ange peel, pink grapefruit and white stone fruit. The grapes come from the oldest of the estate's own coastal vineyards. Minuty Prestige oozes fresh citrus elevated by notes of white blossom and red berries. The grapes come from a mixture of the estate's own vineyards, alongside a rigorously sourced selection from their partners' best vineyards in the Côtes de Provence.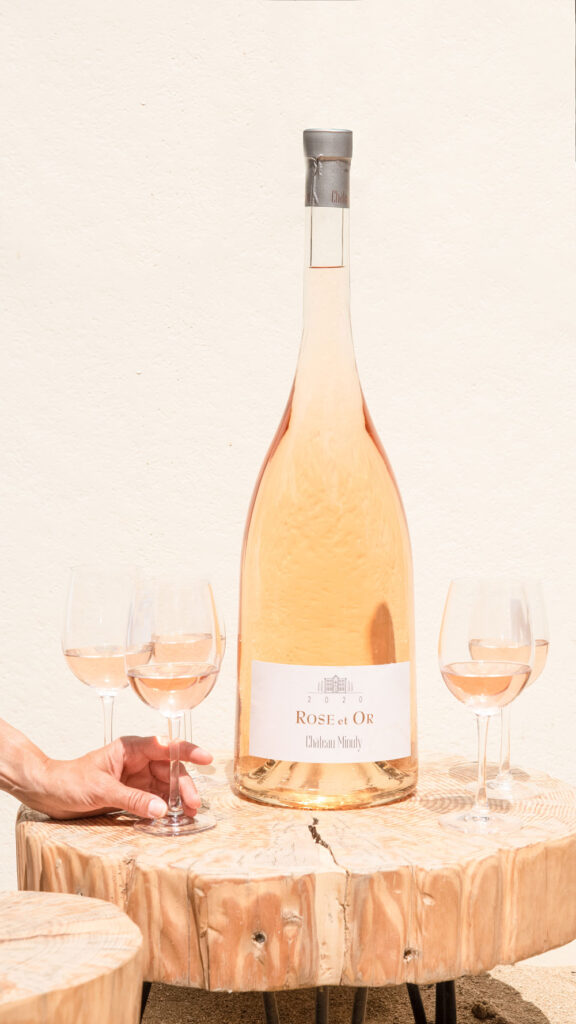 Beautifully situated in a Provençal village called Gassin, Château Minuty is a family-owned estate that has belonged to the Matton-Farnet family for over 80 years, spanning three generations. Overlooking the iconic bay of St Tropez, it is one of the few estates to be certified 'Cru Classé' in the Côtes de Provence appellations.