It's World Gin Day on Saturday (June 12) so fill those ice cube trays, chill those glasses and prepare to inject some sparkle into your weekend.
One of our favourites for a true taste of summer is Citadelle Gin's Jardin D'Été.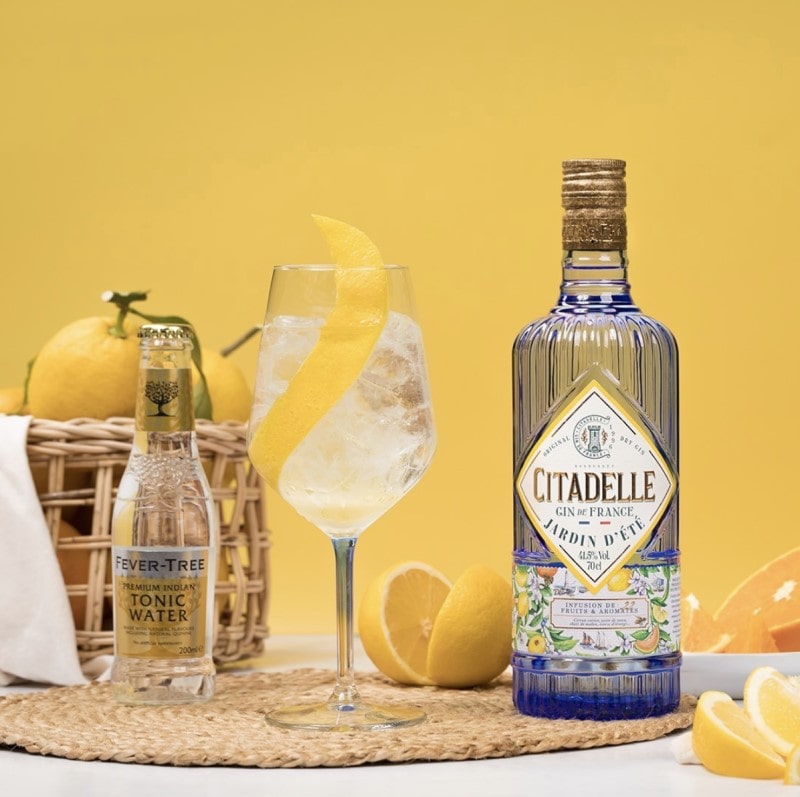 On the nose, this ode to the French garden is full of ripe summer fruits such as melon, orange and lemon, with intriguing hints of yuzu alongside their classic juniper-forward gin profile. On the palate, floral violets and a whisper of fennel are closely followed by a spicy touch of Sichuan pepper.
In all, Jardin d'Été is distilled with 22 botanicals including cardamom, cubeb, coriander, nutmeg, cinnamon and star anise. Why not see if you can spot them all in an al fresco tasting session with friends to mark World Gin Day? Of course, you may need to drink more than one glass…
Citadelle Gin is the brainchild of Alexandre Gabriel at the Pierre Ferrand distillery in Cognac. He launched it back in the 1990s and although we tend to associate France with spirits such as cognac and calvados rather than gin, Citadelle's history reaches right back to the 18th century, using a recipe developed by a distillery in Dunkirk in 1771. Which is exactly 250 years ago this year, so there you have it – another reason to raise a glass and wish the good folks at Citadelle Gin bon anniversaire!
Citadelle Jardin d'Été Gin £34.94 for a 70cl bottle from Spirits Kiosk.