Amidst the traditional turkey and Christmas pudding, there's room for a little seafood sophistication over the festive season, so why not copy the French and make scallops one of the stars of your festive menu?
Whether as a starter, a quick lunch or a light supper, these delicate morsels are a delight and simply smack of self-indulgent fine dining.
In France, scallop season runs for a maximum of seven and a half months from October 1 along the Normandy and Atlantic coasts. Strict regulations ensure a shorter fishing period than in other countries in order to give the stock time to renew. Scallops take two to three years to mature and they are fished for with specialised dredges which ensure under-sized ones aren't caught.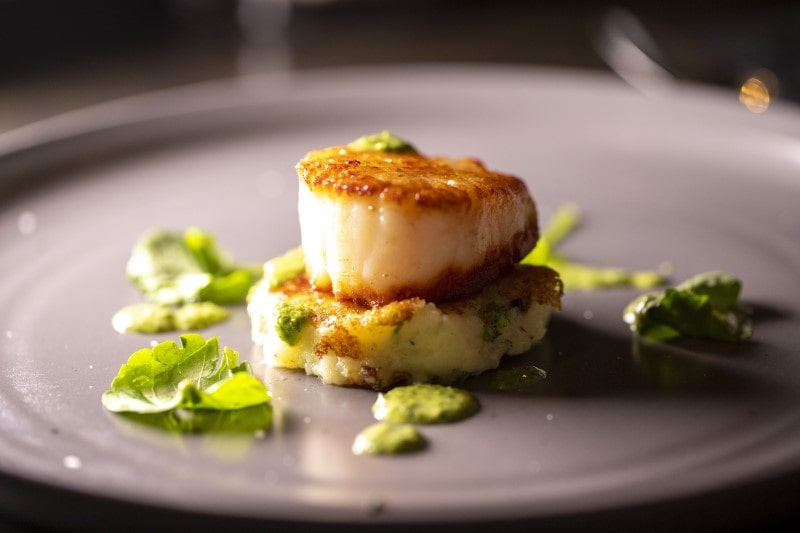 The Coquille Saint-Jacques Label Rouge is a Pecten Maximus from the Baie de Seine. The flesh is an almost translucent pearly white, with striking orange roe, and it's fine and sweet in flavour.
Scallops are best seared in butter in the pan – be careful not to overcook them! – and they go beautifully with chorizo or black pudding and a sprinkling of micro-herbs. Just remember not to overpower their delicate flavour.
To open them, place the shell inside a clean tea towel, then using a knife with a short blade, insert it into the shell angled upwards so the blade scrapes the top of the shell. Gently work the blade around the shell to open it and then release the scallop and roe with a spoon. Rinse with water to remove any grit.
Looking forward a sophisticated starter for Christmas lunch? You can't go wrong with this asparagus velouté with scallops. Bon appétit!