Perfect gourment additions to your Christmas table
Christmas is synonymous with food – and, in our book, you can never have too much of it! Roast meats, seasonal veggies, a heavenly bûche de Noël…
We've picked out our top five Christmas foodie treats from France to give your festive feasting a certain je ne sais quoi.
1. CELESTIAL ICE LOG FROM LA GLACERIE PARIS
Wow your guests with this decadent confection, combining light-as-a-feather fondant with the crunch of iced biscuit mousse. Be quick – only 150 are being made. €58 for 6/8 people from La Glacerie Paris.
2. CHÂTEAU MILLÉSIME HONEY 2019 FROM MIEL MARTINE
This limited-edition honey (only 500 available) comes in its own box and is a special treat indeed for the sweet-toothed among us. It is harvested in small quantities on the lavender fields of Château La Martinette. You won't find a finer drop to drizzle. €34.90 from Miel Martine.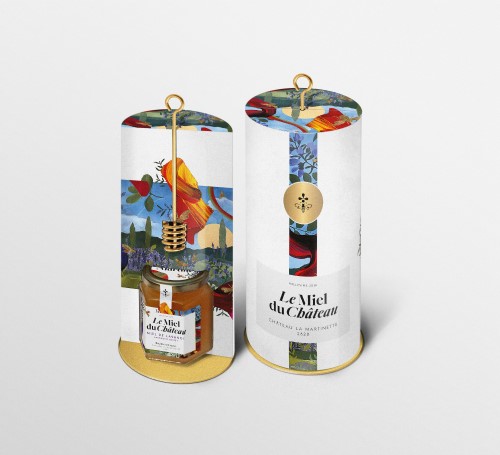 3. ZÉPHYR BEAR BY EDWART CHOCOLATIER
This cute bear, who goes by the name of Zéphyr, is available in the finest milk or dark Tanzanian chocolate. It's almost a shame to eat him… though his head is filled with chocolate-coated almonds, his body with chocolate-coated hazelnuts and his paws are filled with chai praline. Sorry, Zéphyr… you're too hard to resist.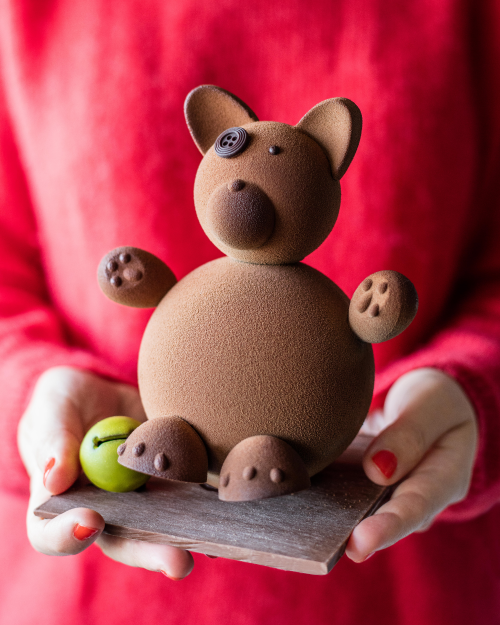 4. THE ZÉPHYR CHRISTMAS BOX BY EDWART CHOCOLATIER
Packed with your old favourites of praline and ganache, this year's seasonal offering also offers two new recipes – a chai praline and an apple and anise ganache. Box of 25 is €25 from Edwart Chocolatier.
5. CHRISTMAS PIE FROM MAISON VÉROT
Last but not least, here's something to tantalise the savoury fans amongst us. Maison Vérot's ingenious take on the traditional galette des rois is not only pretty as a picture, but it's stuffed to the gills with the finest Bresse chicken, duck foie gras and truffle sauce. €80 for 4 people from Maison Vérot.