Third address by Saveriu Cacciari focuses on music and sharing
A new restaurant is bringing a touch of sunshine to wintertime Paris with its Corsican cuisine and lively, traditional ambiance.
Saveriu Cacciari, the man behind L'Alivi and Chez Minnà, is wishing diners bon appetitu (not a typo – it's Corsican!) at his third address, Alma, on 10 rue Mandar in the heart of the city.
With small portions to share and local songs sung to the guitar to round off the evening, Cacciari, 38, says the watchwords at Alma are warmth and quality.
The small-but-perfectly-formed menu offers a selection of Corsican specialities straight from the Isle of Beauty and Cacciari knows each producer, ensuring only the finest quality produce is used. Dishes, courtesy of chef Lydia Romain, include terrine de figatellu, burratina fumée and polpette de mammo. Delicious cocktails and organic local wines add to the experience.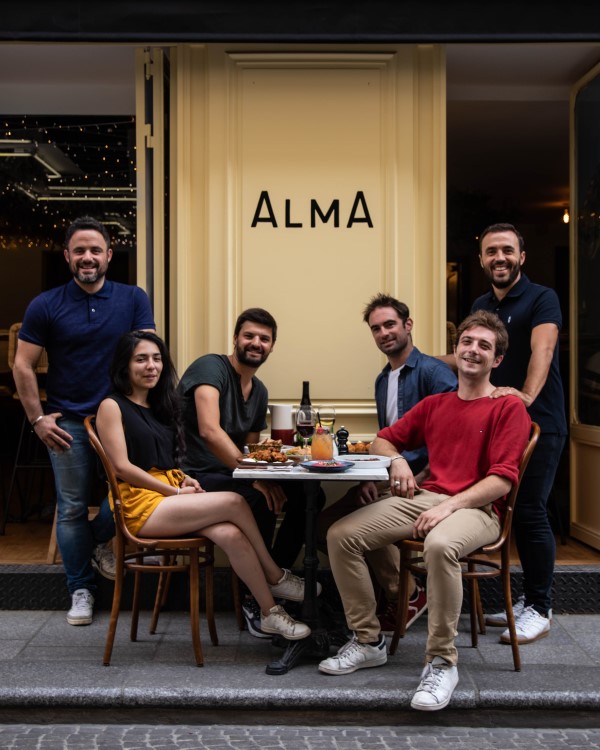 The decor has been designed by David-Olivier Descombes, the interior designer responsible for other Parisian addresses such as Le Bouillon Pigalle, Uno and Tripletta.
"My wish here was to create a new concept of sharing, and a hymn to Corsica, to the sounds of the team's guitars!" says Cacciari. "The majority of the staff come from my other restaurants: it's close to my heart, and it's a way to pay tribute to their very good work."
Alma is at 10 rue Mandar in the 2nd arrondissement. It is open daily for lunch and dinner. Lunch is €14 for two courses and coffee or €19 for three courses and coffee.
Find out more here.