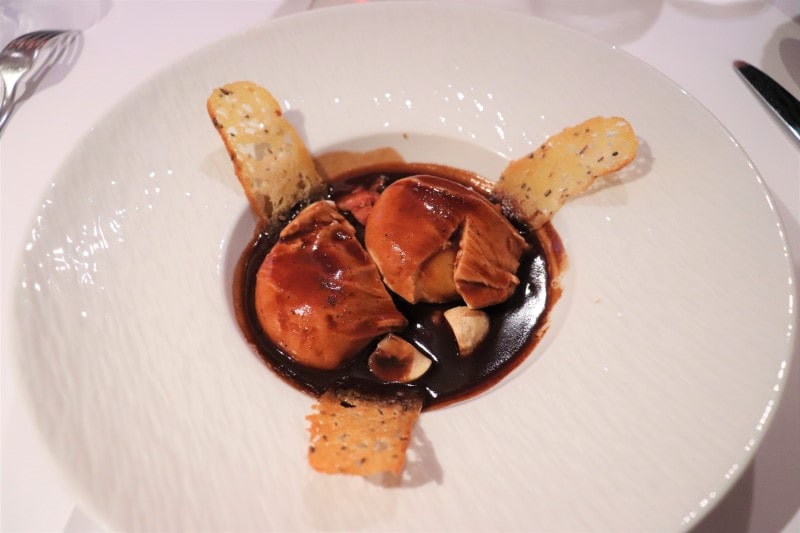 Chef Grégory Cuilleron, of the Cinq Mains restaurant in Lyon, has won the third edition of the world oeufs en meurette championships.
Eggs en meurette is a traditional Burgundy speciality in which eggs are poached in red wine and served with onions, bacon and a red wine reduction. The event was organised by the Confrérie des Chevaliers du Tastevin at the Château du Clos de Vougeot, in Côte d'Or, where oeufs en meurette is the signature dish. The château has been serving the dish with every meal since 1953, with the resident chef pulling off an impressive technical feat by serving 1,200 perfectly poached eggs within five minutes to 600 guests!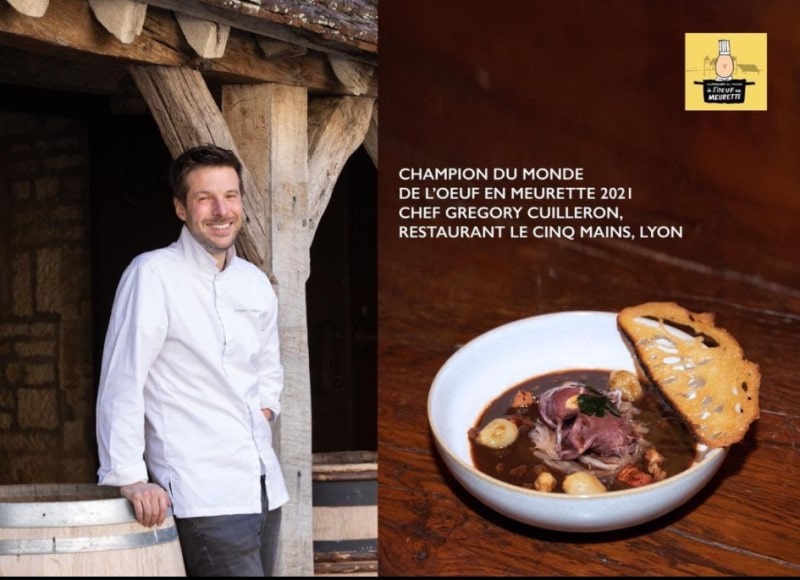 Tasting sessions at the world championships were open to the public and the competition saw a contest for amateurs, in which nine cooks donned their aprons, and another for professionals, in which 13 chefs took part.
The jury was chaired by Guillaume Gomez, Meilleur Ouvrier de France, who spent 25 years as head chef at the Elysée Palace kitchens, and included Prince Albert II of Monaco, a member of the Confrérie des Chevaliers du Tastevin. The prize rewards the most original dish made in accordance with the rules of the recipe.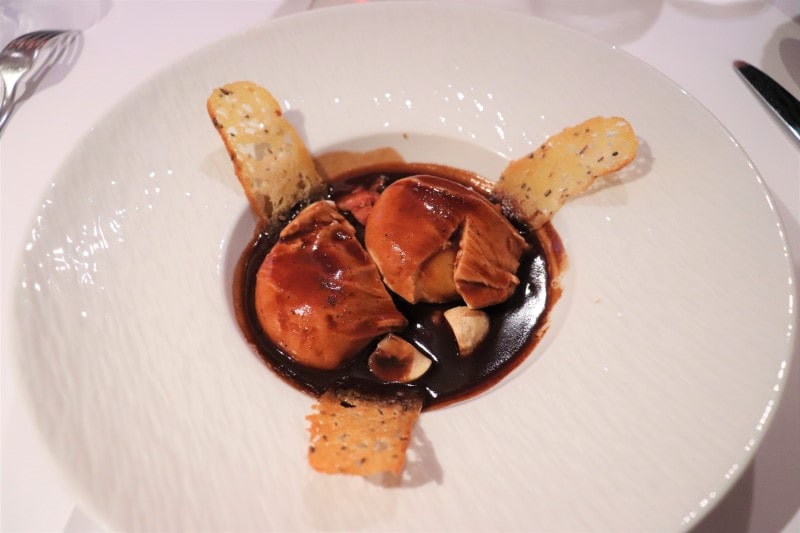 In 2009 Lyon-born Grégory Cuilleron, who studied law before embarking on a career in communications, won cooking show Un dîner presque parfait on French TV channel M6, and the following year, he took part in the popular show Top Chef. He is now a regular on television screens, as well as taking part in cooking demonstrations and classes.