Today, the French will honour the 231st anniversary of the storming of the Bastille in Paris, a major turning point in the Revolution. In true French style, early celebrations took the form of a huge feast in Paris (Claude Monet painted the scene), and so it's fitting that this year, Gilles Quillot, executive chef at the French Embassy in London, has released a series of recipes so you can dine on fine French food wherever you are. La Recette Française sees Gilles travel through France's culinary regions, with mouthwatering recipes such as braised pork belly with a Basquaise sauce and cold fennel soup with goat's cheese and olive oil. And for pudding, why not try out your pastry skills with a heavenly strawberry tart and basil cream? Your only problem will be choosing which recipe to try first!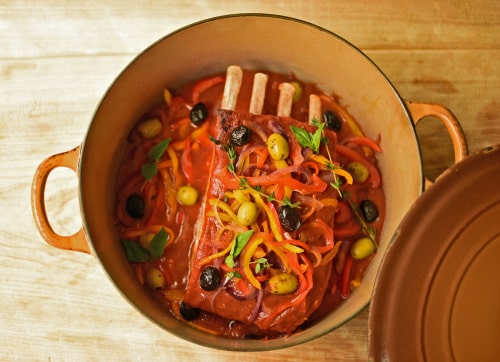 This year, French embassies worldwide will be showing their gratitude to those helping combat Covid-19. In London, the Ambassador Catherine Colonna and her team will be giving thousands of viennoiseries to the staff of two hospitals in London as a token of thanks.
Many celebrations will take place online, and everyone is invited to take part – find out more by following @FranceintheUK on social media, and the French Institute in the UK (@ifru_london).
Check out Chef Gilles Quillot's recipes on Instagram and prepare to raise a glass for Bastille Day!