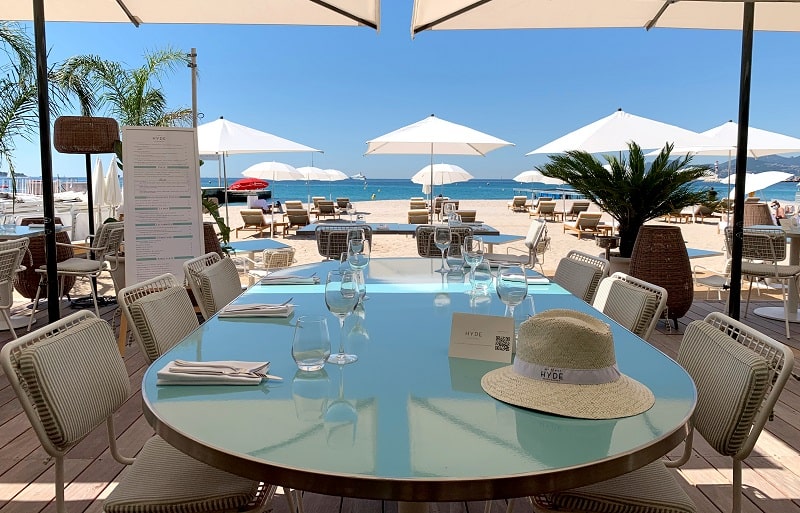 Guests can dine in style at new beach restaurant courtesy of Grand Hotel, Cannes
It's time to treat yourself to a chichi little break in the South of France and where better than the Grand Hotel in Cannes, which has just opened its new Hyde Beach – the perfect place to relax and soak up some rays!
Designed by architects Humbert and Poyet, it exudes attention to detail and the utmost in luxury, with its stylish repurposed sheet metal tables, swish banquettes and accented lighting, – as well as making sure guests' safety is preserved by proper hygiene and social distancing measures.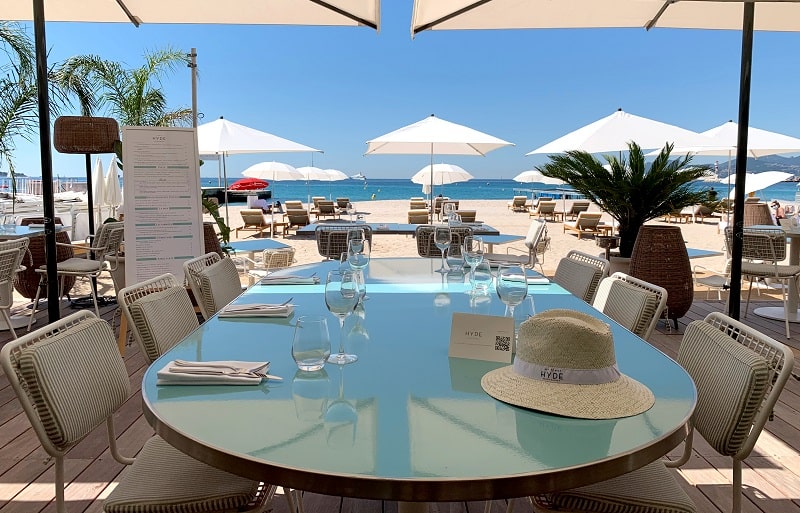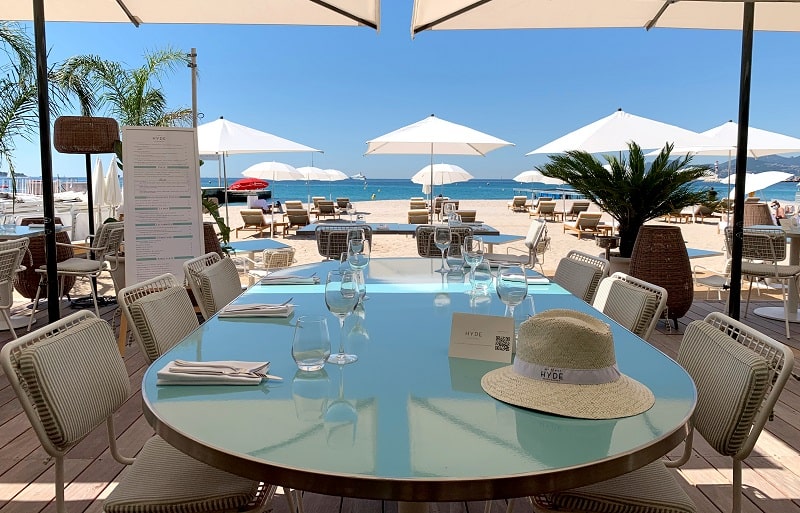 Diners can look forward to a new Mediterranean menu, with accents of Sicily, designed by chefs Hervé Busson (of Park 45 fame) and David Robert.
A hotel spokesman said: "Our menu promotes the simplicity and sweetness of the Riviera with fresh and natural products, offered in gourmet portions encouraging guests to share with friends."
Fish, especially tuna, takes centre stage, with a supporting cast of colourful Mediterranean vegetables – olives, capers, peppers, aubergines… And, of course, the chefs have whipped up a selection of desserts guaranteed to be real showstoppers.
All of which just goes to show that although the film festival may not be happening this year, Cannes is still very much ready for her close-up!
Grand Hotel Cannes is at 45 Boulevard de la Croisette, 06400 Cannes. Visit www.grand-hotel-cannes.com for more information.