French cuisine is known for being out of this world – but now it's about to become literally that.
Astronaut Thomas Pesquet is heading off to the International Space Station on April 22, making him the first European Space Agency astronaut to fly on a SpaceX Crew Dragon to be launched on a Falcon 9 rocket from Florida.
His fellow crew members, Nasa astronauts Shane Kimbrough and Megan McArthur and Japan Aerospace Exploration Agency astronaut Akihiko Hoshide will be glad to welcome him aboard as he is being packed off with food by some of the finest French chefs.
The 43-year-old astronaut gave Michelin-starred chef Thierry Marx a list of his favourite foods from which a space menu has been especially created. There will also be dishes by Meilleur Ouvrier de France and winner of the Bocuse d'Or François Adamski and physicist-chemist Raphaël Haumont, who is known for his work on molecular cuisine alongside Thierry Marx.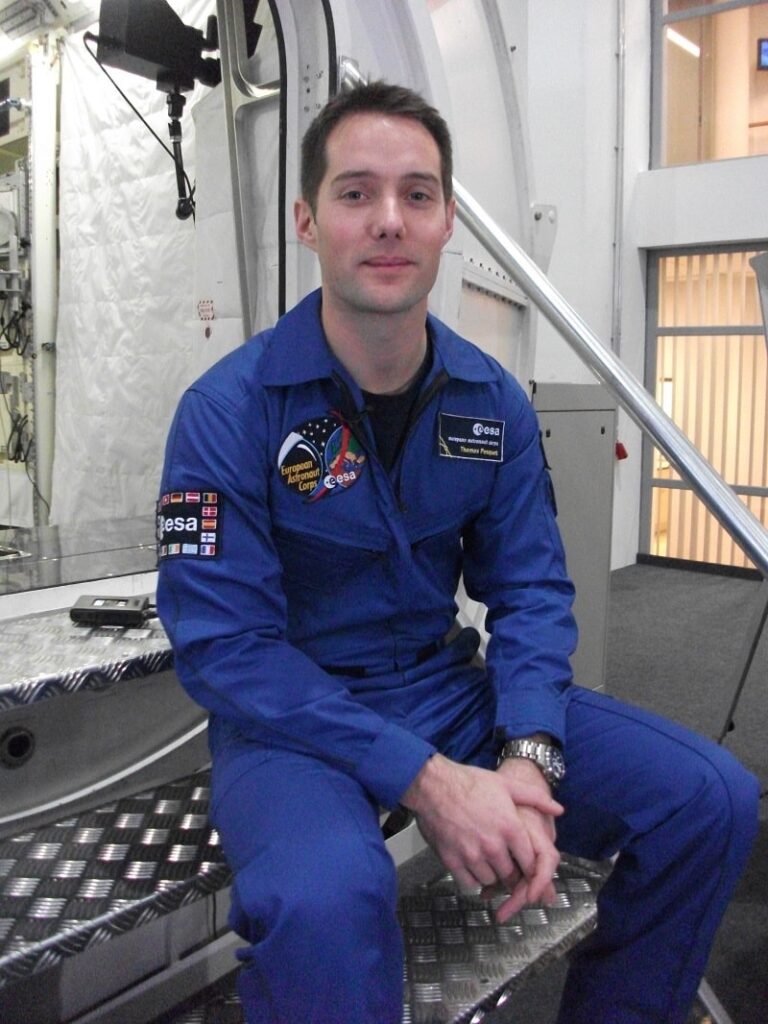 Speaking at an ESA briefing, Mr Pesquet, who hails from Rouen, said: "It's a European tradition, every time a European flies to space there is usually food from his home country, some dishes that are made from a chef or from whoever… There's going to be six dishes in total that I'm hoping to share with my crew members.
"There's a lot of expectations – you send a Frenchman into space, obviously all my colleagues are expecting good food."
The menu includes creamy spelt, celery fondant and Périgord truffle, boeuf bourguignon, crêpe Suzette, truffled potato and Roscoff onion cake, caramelised pear amandine and an "experimental recipe" made from freeze-dried cherry tomatoes.
And the astronauts will certainly be working up an appetite: the mission's experiments will cover a wide range of topics, from biology to material sciences.