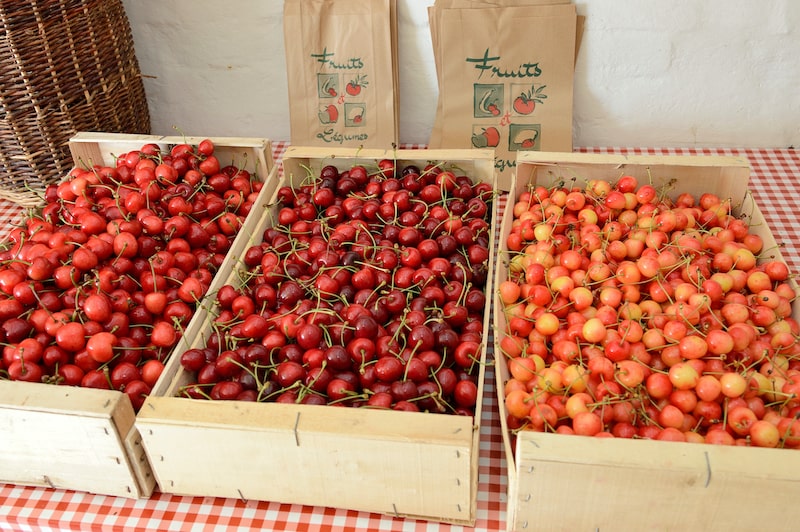 Blink and you'll miss it – cherry season is short and they are at their very best right now, in June. In France, the largest cherry-producing regions are Auvergne-Rhône-Alpes and Provence-Alpes Côte-d'Azur. Here are four varieties to look out for at the market…
LA BIGARREAU
In France, the best-known and most popular variety is the Bigarreau, which itself has several sub-varieties, such as Burlat, Reverchon, Van and Summit, all of which are harvested at different times during the season, which lasts from the end of May to mid-July.
Very dependent on the weather, the harvest of the Bigarreau is a race against time: from picking to market stalls takes less than 24 hours.
LA CERISE DES VERGERS DE MONTMORENCY
The Montmorency, from the Île-de-France, is more acidic and is used in canning and jam-making. It has been grown since the 17th century in the orchards located on the edge of forests, but urbanisation and competition from the popular Bigarreau cherries have seen its growing area reduced to the communes of Saint-Prix and Soisy (Val-d'Oise).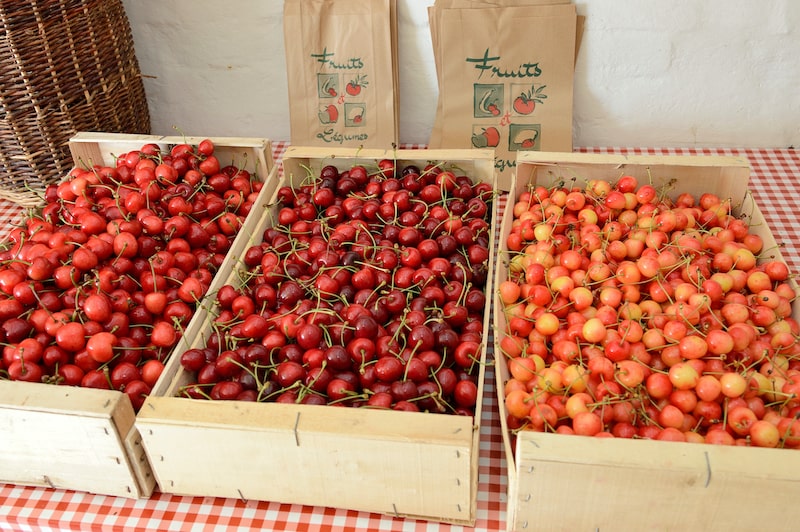 THE CHERRY OF THE MONTS DE VENASQUE
In the north of Provence, the département of Vaucluse is home to the largest concentration of cherry trees in the whole of France. It was here in 1978 that the first trade-marked cherry was born – the Monts de Venasque cherry. Thanks to a dry but cooler climate, fertile soil and a know-how developed over two centuries, the Venasque cherry is very sweet and fragrant.
ITXASSOU BLACK CHERRY
This ancestral variety from the heart of the Basque Country was successfully revived in the 1990s having fallen out of fashion. It is renowned for its delicious jam, which is traditionally enjoyed with local sheep's cheese and which is the traditional filling in Basque cakes.