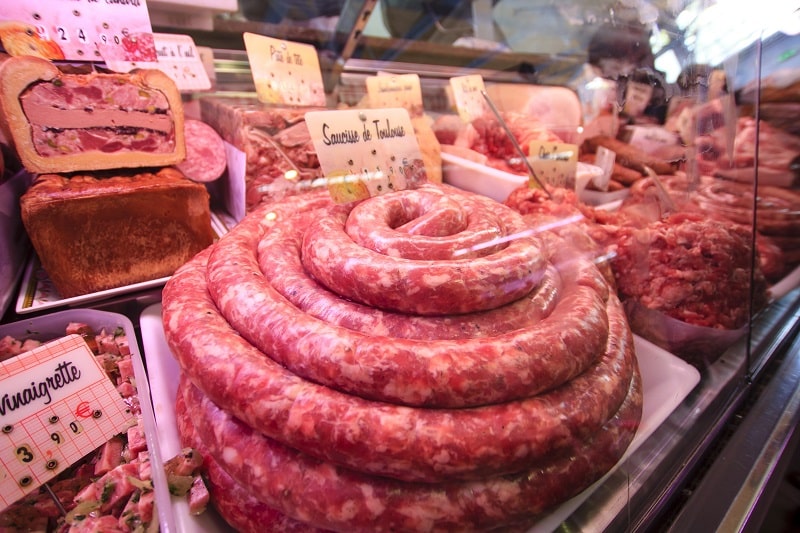 It's barbecue season and for those of you who have had to postpone your summer trip to France, why not add a little je ne sais quoi to proceedings at home? Here are our four favourite French sausages to pop on the hot coals and get that party sizzling…
MORTEAU SAUSAGE (FRANCHE-COMTÉ)
Granted PGI (Protected Geographical Indication) status by the EU, Morteau sausage hails from Jura mountains in the Doubs département and is named after the city of Morteau. Made from lean and fat pork (from pigs reared in Franche-Comté only), the meat is coarsely chopped and kneaded and encased in pig intestine. It is smoked for at least 48 hours over conifer and juniper in a tuyé (a specially designed smoking chimney), giving it a rich amber colour and lovely smoky aroma.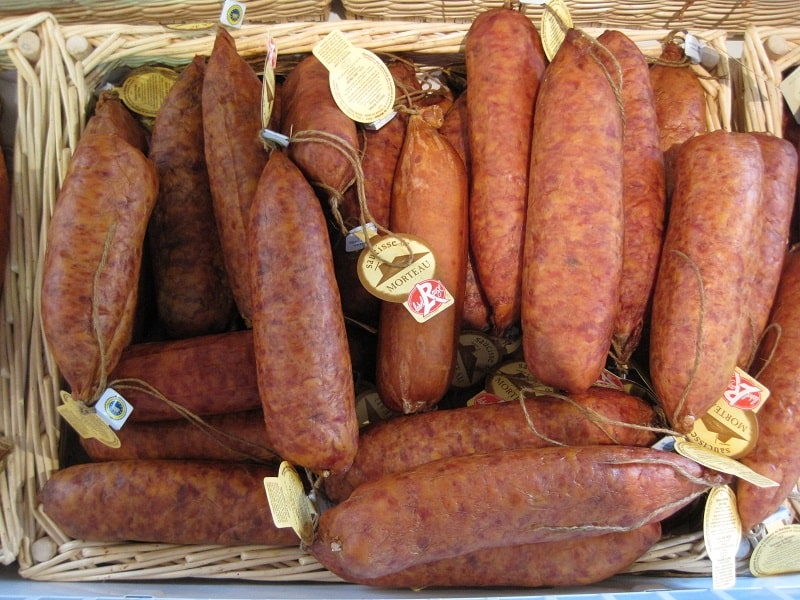 SAUCISSE DE MONTBÉLIARD (FRANCHE-COMTÉ)
Another PGI sausage, Montbéliard is characterised by its smoky flavour, and is widely considered the oldest sausage in France, tracing its roots back to the Gallo-Roman smokehouses discovered across Franche-Comté. Made with a combination of lean and fat pork, caraway and a natural casing, individual manufacturers choose the amount of salt and pepper and the combination of herbs and spices. Free from synthetic flavours or dyes, it is smoked over fir and spruce for anywhere between six hours and five days. Slender, with a slight curve, it is delicately smoky and spicy on the palate.
Cook it first in a pan of cold water brought slowly to a simmer (so the casing doesn't burst!) for 20 minutes, then slice lengthways and grill on the barbecue. Or you can slice it and add it to skewers with your choice of veggies.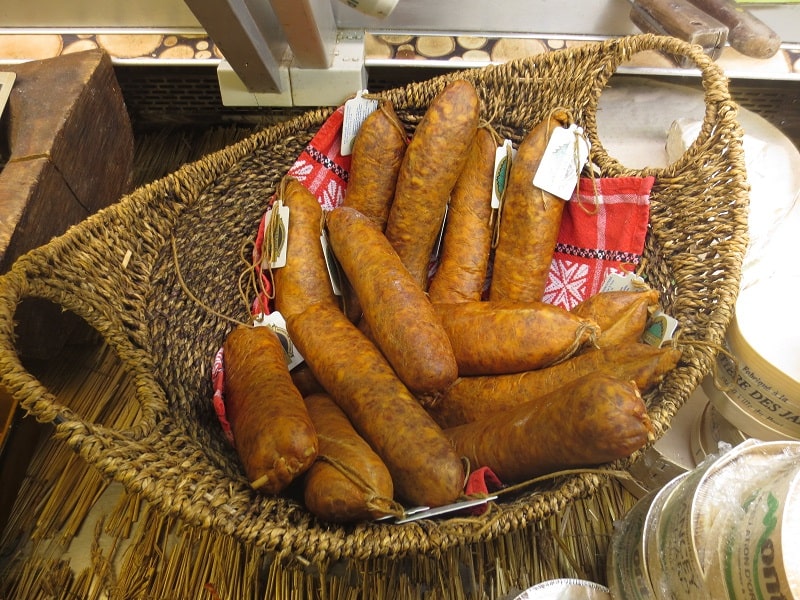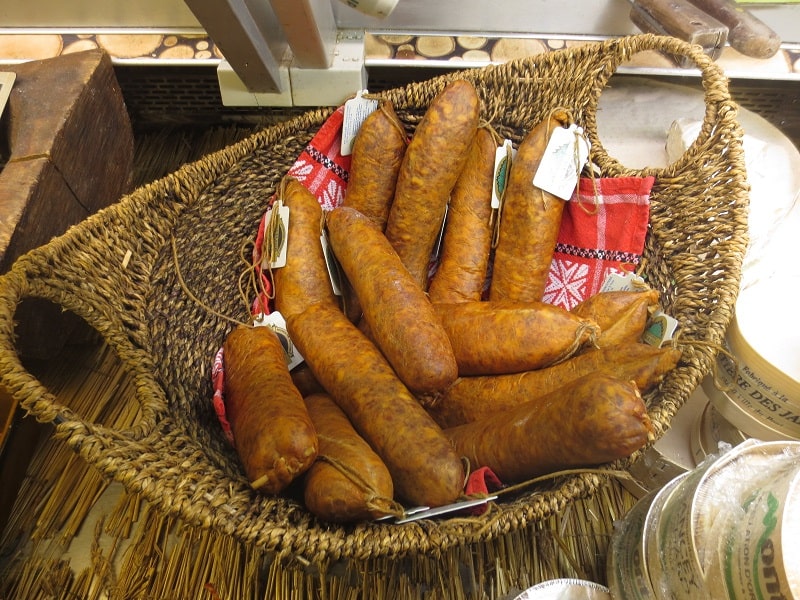 DIOT
Hailing from Savoie, there are several varieties of Diot (the word comes from the Savoyard for small sausage), and usually they are made from fatty ground pork, seasoned with salt, pepper and nutmeg. You can buy them both fresh and smoked and they can be prepared either by boiling or grilling. Although perfectly yummy on the barbecue, the most popular way of serving Diots is boiled in white wine with garlic and onions and served with potatoes and a good dollop of Dijon mustard.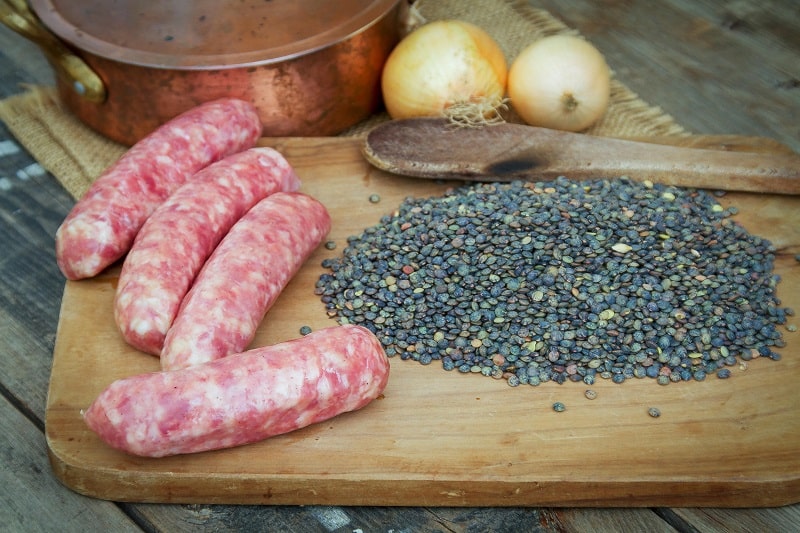 Hailing from the southwestern city of Toulouse, this pork sausage, seasoned with salt and pepper, is shaped in a coil, much like Cumberland sausage from the UK, and is well known as a staple ingredient of cassoulet. It's also great grilled and served with charred peppers and onions fresh from the barbecue.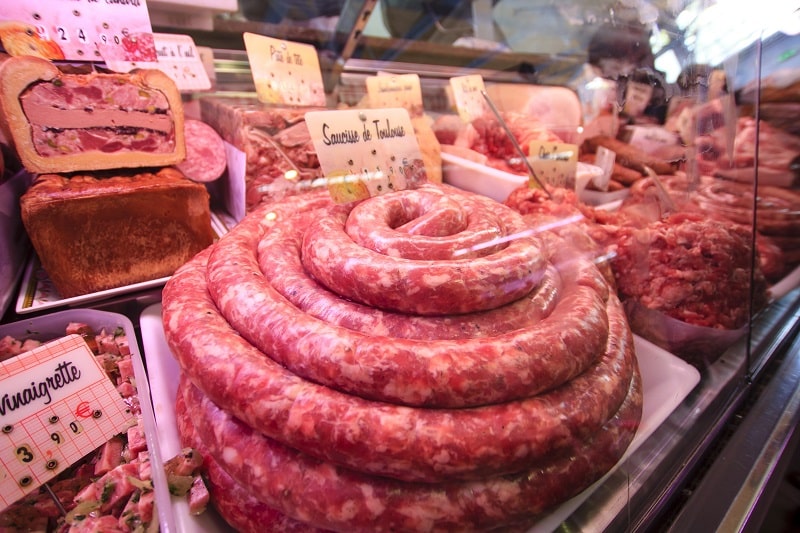 For more French sausage options click here.
Affiliate links have been used within this post.