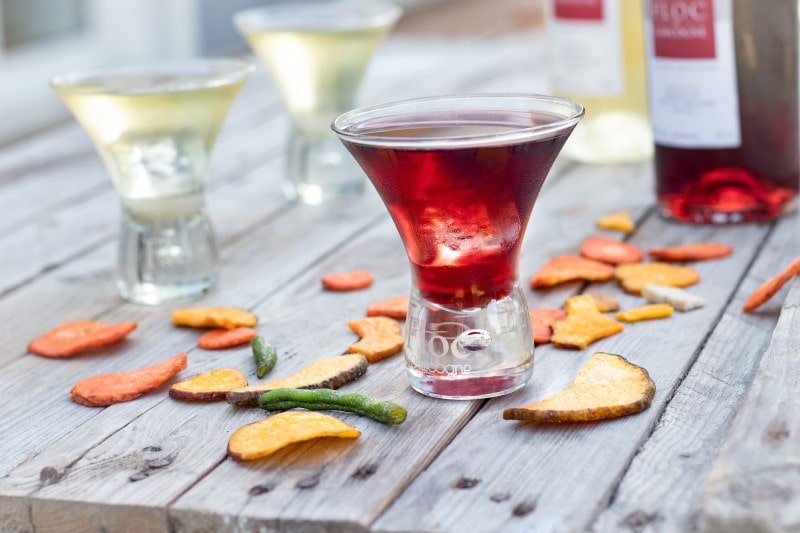 If you've ever enjoyed an adventure through the historic and culinary heartlands of south-west France you are sure to have enjoyed an exquisitely chilled glass of Floc de Gascogne before dinner. Here's the lowdown on this mighty apéro, which last year celebrated 30 years of AOC status.
WHAT IS FLOC DE GASCOGNE?
Floc de Gascogne is a sweet aperitif made according to a traditional 16th-century recipe, the result of a subtle marriage between 2/3 fresh grape juice (white or red) and 1/3 young Armagnac, from the same estate.
THE NAME COMES FROM OCCITAN
'Lou Floc' in Occitan means 'bouquet of flowers'. Armagnac imparts delicate aromas of violet, rose and plum blossom.
WHEN TO DRINK IT…
White or red, it should be enjoyed chilled on its own as an aperitif or in cocktails. Floc de Gascogne goes beautifully with foie gras, cheeses and fruity desserts. And used in cooking, it releases all of its fulsome aromas.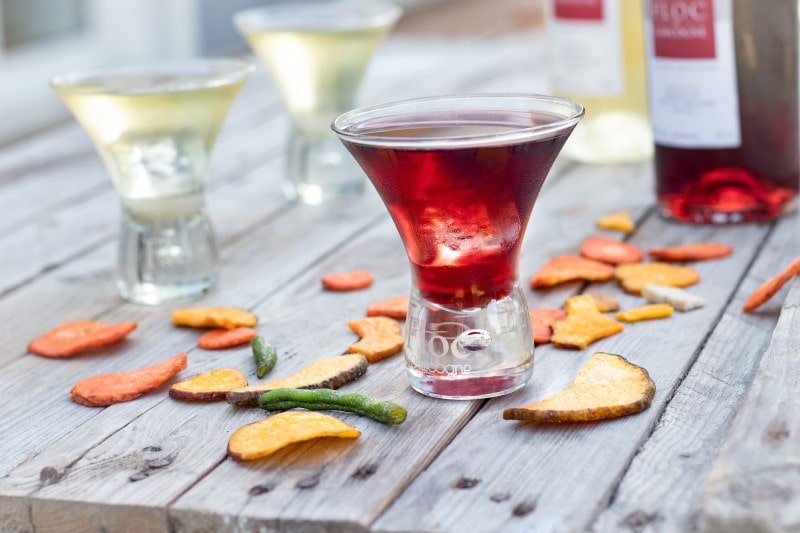 CAN IT BE MADE ANYWHERE?
Absolutely not! Floc de Gascogne takes its character from the diversity of the grape varieties that are used in its production and in the savoir-faire of the producers that make it. In 1990 it obtained AOC status, meaning it comes from a defined zone of production and that its manufacture meets the strict criteria. In 2009, it was granted Protected Designation of Origin (PDO) status.
IT'S ALL DOWN TO ITS UNIQUE GRAPES
White Floc de Gascogne takes its citrus aromas from Colombard grapes; dried fruits and acidic freshness from the Ugni blanc; and its fruity roundness from Gros Manseng. Bright yellow in colour, Floc de Gascogne has a powerful bouquet with rich and ripe aromas. In the mouth it is well structured, round, lively and quaffable.
Red Floc de Gascogne comes from Cabernet Sauvignon, which gives it complex perfumes of red fruits; Cabernet Franc, which brings aromas of raspberry; Merlot which adds a roundness in the mouth; and Tannat which gives it some oomph.. With a lovely ruby red colour, red Floc de Gascogne is reminiscent of a basket of red fruits with a full and creamy mouth feel.
And last but not least, it is the quality of the Armagnac used that will give the Floc de Gascogne its famous floral perfumes of violet, rose and plum blossom.
For more information click here.