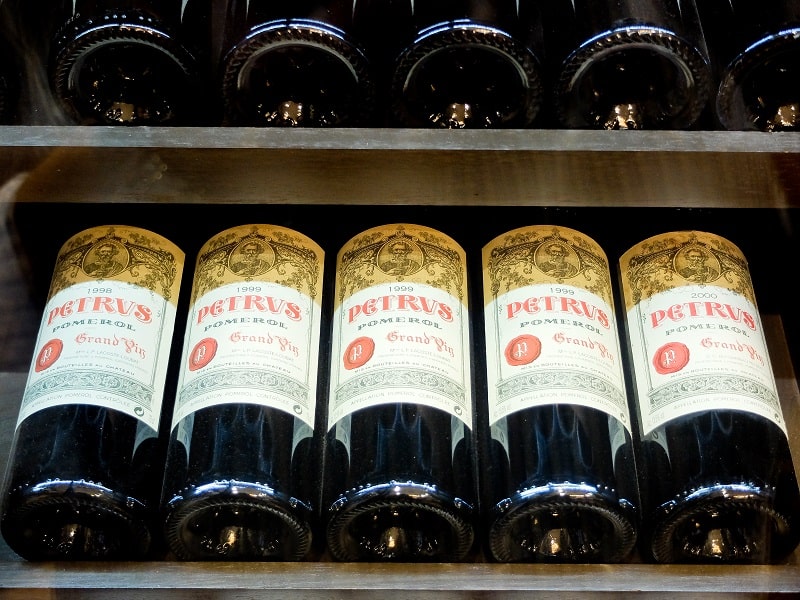 Investing in fine wine can be both enjoyable and very rewarding, providing the opportunity to explore, understand and own some of the finest luxury products in the world.
Celebrity collectors such as Sir Alex Ferguson, Andrew Lloyd Webber and Jay-Z, who loved it so much created his own Champagne brand, may grab the headlines with record sales, but it is not a new phenomenon and many investors are now looking at the benefits of investing in fine wine.
Fine wine's historical price performance has led many to view it as a tangible, alternative asset that can be used to diversify an investment portfolio. Offering stability and growth with a performance that is generally uncorrelated to financial markets, fine wine can de-risk an investment strategy and protect wealth.
What are the Benefits of Investing in Fine Wine?
PERFORMANCE
Fine wine has a track record of delivering stable growth and strong returns on investment that has outperformed financial markets and commodities over the long term. Due to its stability, compared to volatile financial markets, it should be held for the medium- to long-term (ie. minimum five to 10 years) to optimise returns. As a tangible asset with finite supply it can perform like gold and protect wealth during periods of economic uncertainty.
During the first half of this extraordinary Covid-impacted year the top fine wine performances matched gold's 14% growth and far exceeded financial markets' negative trend with the FTSE 100 at -18.4% and S&P 500 -5.3% at June 30, 2020.
TAX-EFFICIENT
Fine wine's classification by HMRC as a 'Wasting Asset' generally means that any profits made on sale are exempt from Capital Gains Tax. There are other tax advantages available utilising the Chattels exemption, considering estate planning and EIS investment opportunities. For more information see Vin-X's special report on the tax treatment of fine wine and always refer to your tax adviser to consider your personal circumstances.
TANGIBLE ASSET
Fine wine has an inherent, physical value, unlike stocks and shares.
LIQUIDITY AND FLEXIBILITY
Unlike other luxury assets, the fine wine market is well established with a relatively efficient secondary market. Platforms such as the trade wine exchange, Liv-ex.com, have created price transparency, market information and liquidity providing investor confidence which has resulted in involvement by fund managers and institutional investors. Fine wine as an asset can generally be liquidated at a time to suit personal circumstances.
AN ASSET WITH FINITE SUPPLY AND GROWING DEMAND
The very best wines in the world which have sufficient demand in the secondary market to support ongoing price growth are considered investment-grade wine. These wines are produced in very limited quantities under strict conditions and generally made to improve with age. As the wines mature and enter their drinking windows they start to reduce in supply as demand increases from a growing global market. In the last decade this has been strongly supported by new wealth from emerging economies. This dynamic relatively unique to fine wine supports strong, stable price growth over time.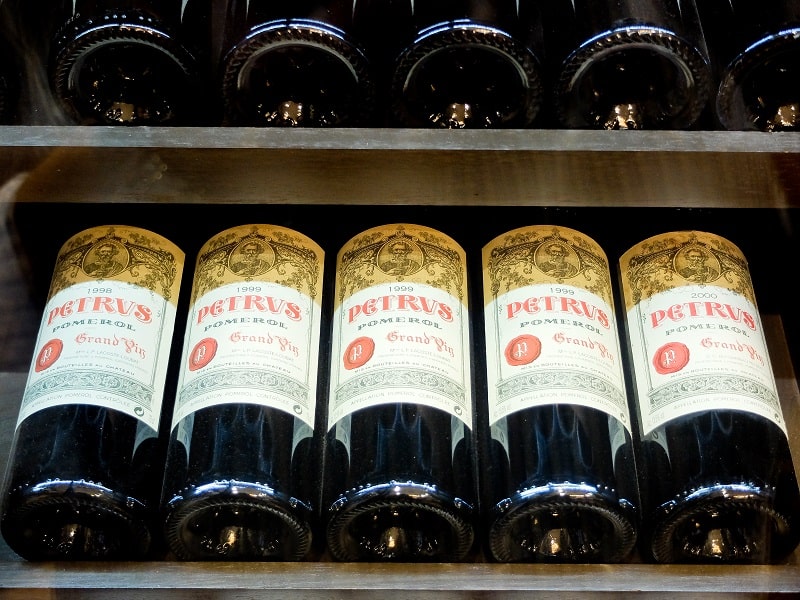 PORTFOLIO DIVERSIFICATION
Fine wine's price performance generally delivers long-term, stable growth which does not usually correlate with financial markets, as an asset it therefore offers the opportunity to diversify and strengthen an investment portfolio.
HOW TO START INVESTING IN FINE WINE
If you are new to investing in fine wine, you should ideally seek the support and advice of a fine wine expert such as Vin-X, to help you understand the general market dynamics, to select the best fine wines in line with your budget and goals, organise the necessary storage and insurance and provide ongoing information to enjoy a rewarding fine wine collection. To get started there are some key decisions for you to make:
HOW MUCH CAPITAL DO YOU WISH TO INVEST IN FINE WINE?
You may adjust this over time but have a clear figure in mind to start with. Fine wines vary in price but an initial investment could be in the region of up to £10,000 and investors can create portfolios over time valued at six figure sums.
HOW LONG DO YOU AIM TO HOLD YOUR INVESTMENT FOR?
Bear in mind that to get optimum returns you need to view fine wine generally as a medium- to long-term investment and a five- to 10-year period is a good guide.
WHAT ARE YOUR WINE INVESTMENT GOALS?
Discuss these with your fine wine expert as this will affect the choice of wines to be included in your portfolio.
CONFIRM THE SELECTION OF YOUR INVESTMENT WINES
Having agreed your budget and investment goals, you may also have an interest in wines from a specific region and your fine wine expert will guide you to acquire wines with excellent provenance that offer the best possible returns over time.
STORAGE
Correct storage is important for protecting the ongoing quality and value of your fine wine. To maximise your fine wine investment returns you should ideally store your wine at a dedicated bonded storage facility. This will ensure the correct temperature and humidity conditions to maintain the quality of your wine. In addition, a bonded warehouse will provide security and the 'off-shore' tax treatment, which means that VAT or duty payments will not be triggered unless the wine is removed from bond. A collector or investor can choose to buy and sell their wine whilst remaining in bonded storage.
INSURANCE
Your fine wine is valuable and it is important to ensure that you have appropriate insurance in place to protect your capital.
STAY INFORMED
Make sure you keep up to date on news and events that can influence the price of your fine wine and also provide opportunities to buy at the right price point. Your fine wine expert should help you with this, Vin-X portfolio managers keep wine investors informed and our market reports, newsletter and blogs are a useful source of essential information for wine investors.
TIME YOUR EXIT
You may have a clear timeframe on how long you wish to keep your wine investment, but it is important to monitor market conditions and fine wine prices to ensure that you sell your wine at the time that offers the best possible returns.
WHICH WINES SHOULD YOU INVEST IN?
Fine wines which are viewed as investment-grade are of an extremely high quality, recognised by the world's leading critics, produced under strict conditions by the best wine producers and, importantly, the demand for these wines supports an active secondary market which drives prices to very significant levels. Value is enhanced with rarity and excellent provenance; by this we mean an audit trail of ownership which guarantees the wine has been stored in perfect conditions to maintain the excellent quality of the wine. The very best provenance is direct from château cellars, which is why many investors consider acquiring wines en primeur or in barrel.
Wine prices are influenced by brand: those wine producers recognised as creating the finest wines in the world are highly sought-after and can command the highest prices. Classic examples are Burgundy's Domaine de la Romanée-Conti, which saw a single bottle of the 1945 vintage sell for $558,000 in 2018. Bordeaux's blue-chip First Growths Châteaux Latour, Lafite Rothschild, Margaux, Haut-Brion, and Mouton Rothschild are staple components of a fine wine portfolio, along with Bordeaux Right Bank greats Ausone, Cheval Blanc, Pavie and Angelus, the iconic Pétrus and Le Pin.
TIPS FOR INVESTING IN FINE WINE
If you are looking at investing in fine wine for the first time here are a few tips to bear in mind:
Remember, fine wine is a very stable market so make sure that you are happy to hold your fine wine investment for a number of years to enjoy optimum returns.
Diversify your wine collection to include staple blue-chip wines which enjoy an established secondary market such as the Bordeaux First Growths and Burgundy, with wines from Italy, Champagne, Rhône and the USA to enjoy growth in regional trends and emerging markets. Wine portfolios can also be diversified by vintage.
Get advice and stay informed – the fine wine market is more transparent than ever before, but a fine wine expert will be able to guide you on where the best opportunities lie and any influences on the price of your wine.
Be aware of fraud – make sure you work with a reputable fine wine investment expert or merchant.
Ensure that your wine is correctly stored, ideally in a specialist bonded storage facility and that your wine is insured.
Enjoy your wine – if you have the opportunity to visit the wine estate that produces your wine, do so. Not only will you be able to taste it you will get a greater understanding of the value of your investment. The Vin-X team organises this for their clients along with wine tastings in the UK.
For a comprehensive introduction to investing in fine wine you can download Vin-X's Guide to Collecting and Investing in Fine Wine. For more information visit the Vin-X website.