The market of Étaples-sur-Mer in Pas-de-Calais has been voted the best in the whole of France – by French people themselves.
For the past four years, TV channel TF1 has hosted the Plus Beau Marché de France competition, in which the winner is chosen by public vote. Previous winners include Dieppe, which won in 2020, Montbrison and Sanary-sur-Mer. This year, 3.5m people voted for their favourite out of 24 entrants, with Étaples's 200-year-old market coming out on top.
Twice a week on Tuesdays and Fridays, Place du Général de Gaulle and its adjacent streets host the many stalls where local traders sell their wares. Just a stone's throw from the River Canche, it's one of the largest markets on the Opal Coast – not bad for a town of just 11,300 people. You will also find daily stalls selling seafood in the harbour.
If you fancy discovering more markets along the Opal Coast, download the new Saveur Marché app, which will show you where to find traders, artisans and producers throughout the area, with useful information on days, times and more.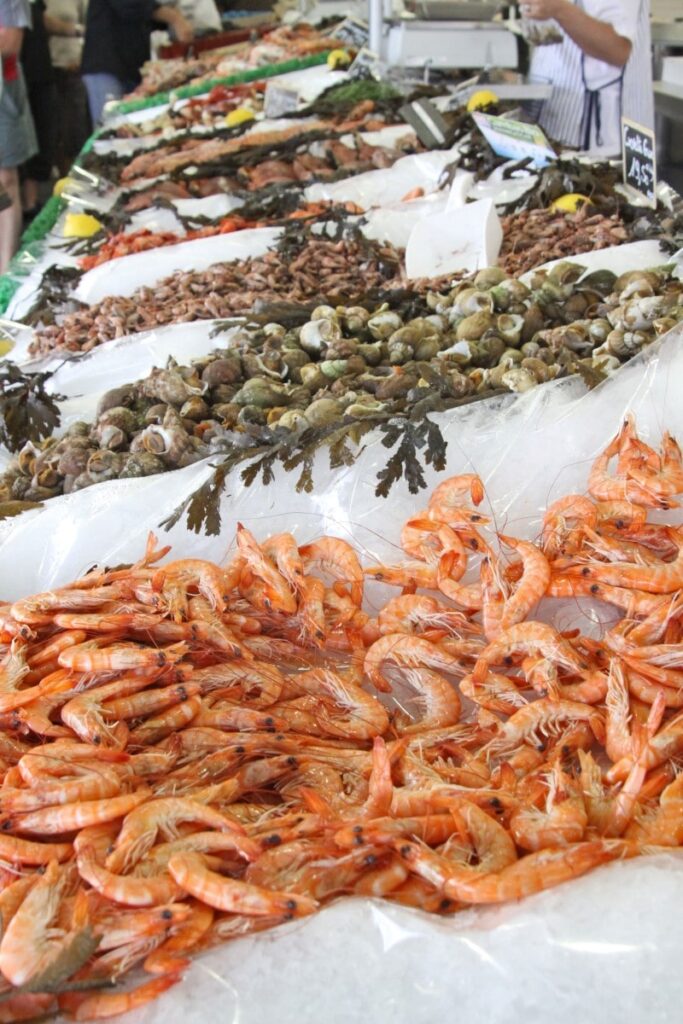 The full list of Plus Beau Marché 2021 entrants in order of the number of votes they received is:
Marché d'Étaples-sur-Mer, Nord-Pas-de-Calais
Halles de Narbonne, Languedoc-Roussillon
Marché de Chatillon-sur-Chalaronne, Rhône-Alpes
Marché de Sarlat, Aquitaine
Marché de Sotteville-Lès-Rouen, Haute-Normandie
Marché de Rochefort, Poitou-Charentes
Halles des Sables-d'Olonne, Pays de la Loire
Marché de Lesneven, Bretagne
Halles de Troyes, Champagne-Ardenne
Marché d'Obernai, Alsace
Marché de Toulon, Provence-Alpes-Côte d'Azur
Marché du Chaudron de Saint-Denis, La Réunion
Marché du François en Martinique, Martinique
Marché de Besse, Auvergne
Marché de Chablis, Bourgogne
Marché Saint Leu d'Amiens, Picardie
Marché Saint-Girons, Midi-Pyrénées
Marché Central de Nancy, Lorraine
Halles de l'Isle-Adam, Île-de-France
Trouville-sur-Mer, Basse-Normandie
Marché couvert de l'Île Rousse, Corse
Halles de Vesoul, Franche-Comté
Marché Marceau de Limoges, Limousin
Marché du quai du Roi d'Orléans, Centre
Read more about this year's Plus Beau Marché entrants.