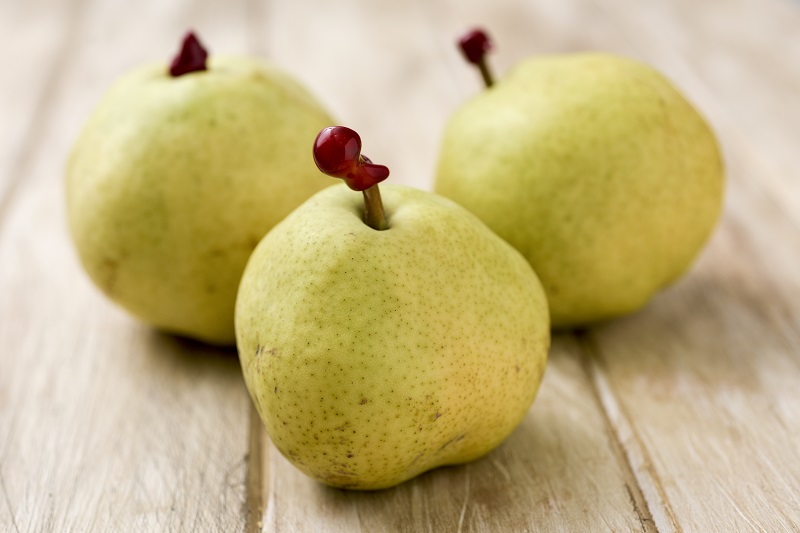 Each month, the French Department for Agriculture releases its list of what's in season in la belle France. This month, with spring on the horizon, nature's larder is beginning to restock with all manner of delights…
VEGETABLES
Chicory, or endive, is a versatile member of the dandelion family and is great for adding a bitter punch to salads. Serve it with chunks of hot duck breast and sweet mustard for a spring treat.
Many of us grew up with boring old cauliflower simply boiled – or cooked à l'anglaise, as the French would rather sniffily put it. But the humble cauli is enjoying rather a renaissance – blitz it into breadcrumbs in your food processor to make cauliflower couscous (it's great with lamb cooked in Moroccan spices), drizzle with olive oil and roast in the oven, or caramelise it slowly in butter. Some 80 per cent of France's cauliflower crop comes from Brittany, which grew an impressive235,063 tonnes in 2019.
Onions, whether they're yellow, white or red, are one of the most consumed veggies in France. Often used as a base ingredient in dishes such as soups and stews, why not make it the star of the show, in a gratin, with Parmesan and a few drops of Menton lemon? The Cévennes AOP sweet onion or the Roscoff pink onion would both work wonderfully.
FISH
The dog cockle – or l'amande de mer, as the French call it because of its sweet, almond flavour – is beautiful cooked in butter and fresh parsley, or served as part of a seafood platter. They live for about 20 years – have fun working out how old yours is by counting the stripes on its shell. Some 3,000 tonnes are caught every year on the sandy seabed of the Normandy-Breton Gulf.
Conger eels are particularly abundant right now, too, and feature regularly in bouillabaisse and other soups, partnering well with red mullet and scallops.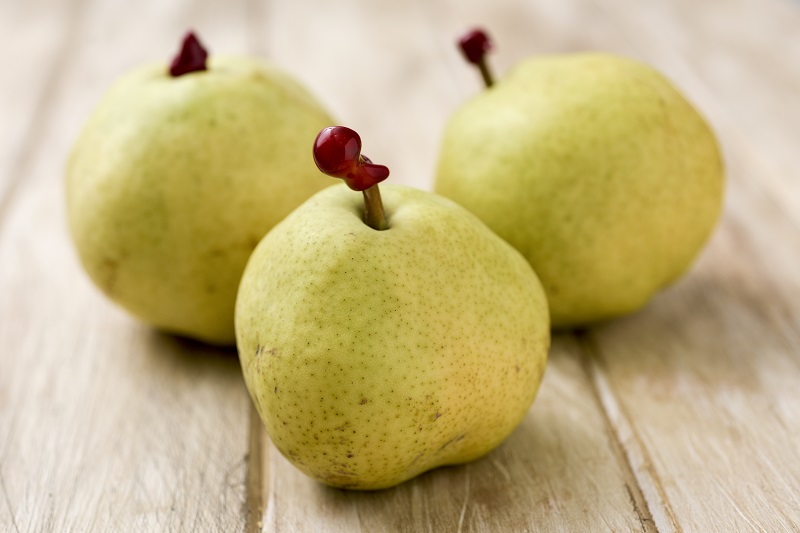 MEAT
France has a staggering 40-plus breeds of beef cattle, including Limousin, Salers, Bazas and Parthenaise. Watch out for Red Label beef, which guarantees the meat is of the finest quality and the animals have been treated well, grazing in meadows as soon as the weather allows and eating a healthy diet of grass, hay and GMO-free cereals produced mainly on the farms on which they live. In particular, Aubrac Label Rouge is characterised by its traditional transhumance farming method, whereby the herd is led to mountain pastures in the summer months to feed on the fragrant flora. Also noteworthy is Parthenaise Label Rouge, which has very fine-grained, marbled meat.
FRUIT
Winter pears need the cold to ripen and for their full flavor to develop and now is the time to stock up. The Passe-Crassane, a hybrid of an unknown pear variety and the quince, is easy to spot thanks to the red wax on its stalk, which is designed to stop the fruit dehydrating while it ripens after picking. It has a soft, grainy flesh with a floral sweetness. The Doyenné du Comice, meanwhile, is juicy and sweet and is the third biggest seller in France, after Williams and Conference pears.
In Corsica, you'll find the pomelo, which is harvested from February onwards, and is a real treat with its pink flesh and mild flavours of grapefruit.