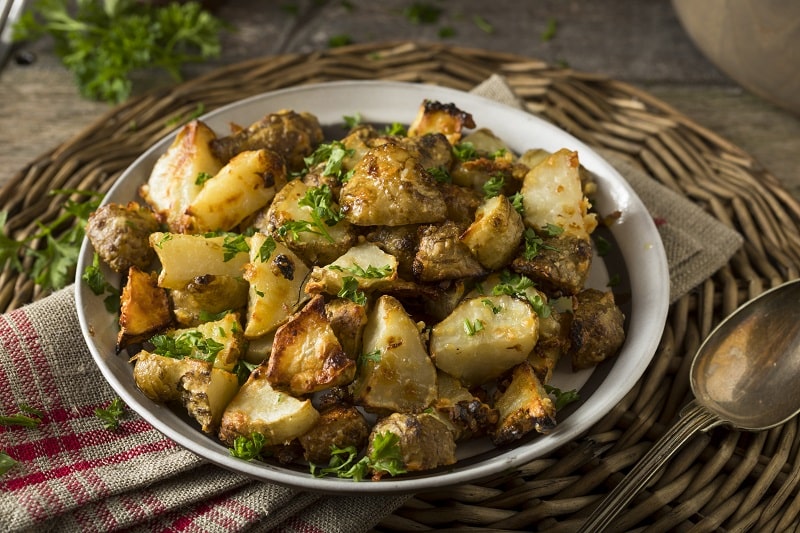 Each month, the French Department for Agriculture releases its list of what's in season in la belle France. And as autumn gives way to winter, you might think the cupboard would look a little bare – but not so: there's still plenty to enjoy, from root vegetables to shellfish. Just take a look…
VEGETABLES
Protein-rich green lentils of the Puy-en-Velay AOP benefit from the area's volcanic soil and the famous foehn, a dry, warm wind, which combine to make a softer, easier-to-cook lentil. Alternatively, look out for Berry IGP green lentils, grown in the départements of Indre and Cher, which have a subtle chestnut flavour.
Grown mainly in Nord-Pas-de-Calais and Picardie, some 145,664 tonnes of endive were harvested in 2019. Once picked, it is then kept in dark, warm conditions to allow the development of its yellow-tinged white leaves. With its bitter, chicory tang, it's beautiful braised in the oven flecked with butter and a generous sprinkling of fresh black pepper.
Delightfully nutty, Jerusalem artichokes are a fantastic winter vegetable too. They can easily be served instead of potatoes, or confit them en papillote with a little sugar.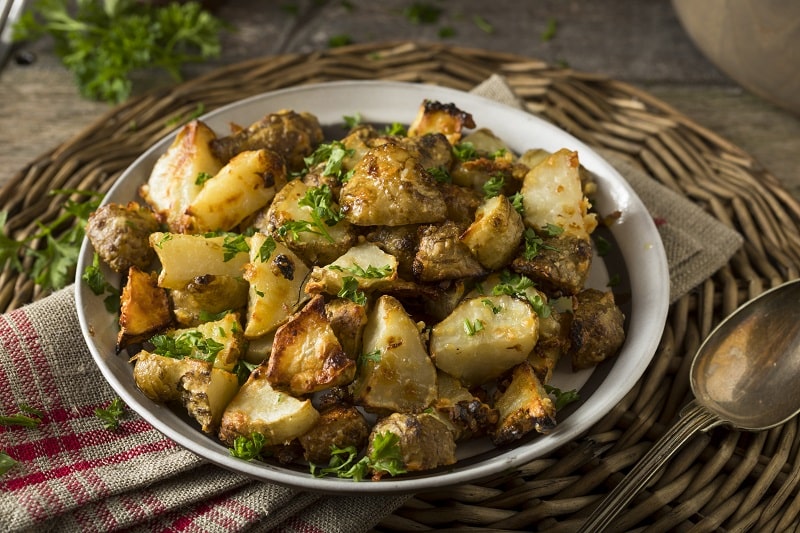 MEAT
Guinea fowl is one of the most popular game birds, with its rich yet delicate flavour. And did you know France is both the largest producer and consumer of guinea fowl in the whole of Europe, produced a staggering 26 million guinea fowl in 2019? The Red Label farm guinea fowl is raised outdoors for 94 days and weighs about 2kg, while the capon is raised for 154 days and is fatter, reaching 3kg. A popular New Year treat, the meat goes well with fruit and honey. Roast at 130C for two to three hours to keep the flesh moist.
FISH
The scallop is mainly caught along the coasts of Normandy and Brittany and fishing is high regulated to ensure stocks have a chance to recover. The season runs from October 1 to May 15. Look out for the coquille Saint-Jacques fraîche et entière Label rouge, which is especially easy to open with a knife. Serve with a Jerusalem artichoke cream and a scattering of toasted hazelnuts.
FRUIT
The clementine, which originated in Algeria, and the tangerine, originally from China, both enjoy a rich harvest, where they grow between the sea and the mountains on the island of Corsica. Some 34,358 tonnes were produced in 2019.
Grown mainly in Nouvelle-Aquitaine and Occitanie, hazelnuts come into their own at this time of year. Look out in particular for the Cervione IGP hazelnut from Haute-Corse, with its notes of brown sugar. Use hazelnut powder and citrus zest to make stunning shortbread.
Lemons are produced in small quantities in the Alpes-Maritimes and Corsica and are beautiful in spicy dishes, zingy desserts or try preserving some with bay, cinnamon and chillies.