The run-up to the Christmas season is often a time of simple joy, interspersed with utter madness: menu planning, busy kitchens, last-minute buying, decorating and frantic wrapping.
Most of us do it and, if truth be told, most of us derive a certain amount of pleasure from this self-imposed mayhem.
This season is looking to be a little different for the majority of us around the globe, so the best course of action must surely be to relieve as much pressure as possible and simply focus on the more satisfying elements.
Whilst I cannot offer the ideal solution (oh, that I were able), I can proffer some Baronial recommendations to keep bellies bulging, palates pleased, tastebuds tingling and loved ones well-and-truly loved…
So here are some seasonal Armagnac tips from Château de Bordeneuve, which make our own lives easier during this busy period.
A lesser known quality of craft Armagnac is its wonderful culinary adaptability; a veritable chef's friend for show-stopping results! With just one bottle of VS Armagnac (the youngest expression, least expensive but oh-so-fruity blend), one can easily get ahead in the kitchen and give those festive preparations a classy Christmas connotation:
Mincemeat dosed with a couple of shots will macerate merrily in the jar, awaiting its liberation into sweet crust pastries;
All dried fruits, vegetables and stuffings re-hydrate with yuletide attitude, ready to impart their wonderful flavours to any number of festive feasts;
Duck, goose, turkey, steak, fowl and game baste beautifully and flambee fabulously with a mere splash in the pan;
Pancake batters, cake mixes, silky sauces and gravies, trifles, truffles and plum puddings (not forgetting the brandy butter!), can all be prepared in advance and a sozzle of Armagnac will most assuredly supply the Christmas spirit… not forgetting the cheese board tipple on the big day, of course!
And then, there are the cocktails…
A young blend Armagnac, such as the Baron de Sigognac VS Signature or VSOP Réserve, or the wonderfully seasonal 'La Grande Josiane' Armagnac liqueur with its rich, bitter orange and secret natural extracts, will lend themselves beautifully to virtually all known classic cocktail recipes and a decent drop, frothingly topped up with Champagne, is, quite simply, divinely delicious.
Postprandial snifters of wonderfully aromatic, deep and complex older blends and vintages are 'de rigueur' with a well percolated arabica and a few of those luxurious truffles made earlier, rounding the meal off to perfection whilst bringing a seasonal touch of ding-dongingly decadent digestive delight!
And so on to the presents…
If you are looking for wonderful or personalised gifts to send to your socially distanced loved ones this year, perhaps you might like to consider a bottle of artisan Armagnac.
For the chefs in your entourage, a VS, VSOP or bottle of La Grande Josiane, with its wealth of spices and layers of citrus fruit depth, would surely encourage culinary inspiration and inventive cookery.
The same choice applies to the amateur flair mixologist in your circle, who would undoubtedly receive hours of pleasure mixing, measuring, shaking… tasting (responsibly, of course!).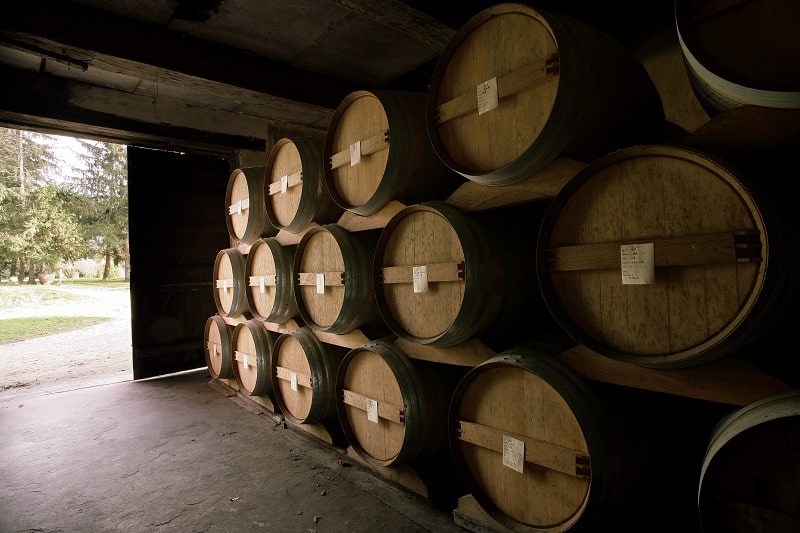 The more purist palates would welcome an aged blend, say 10, 15, 20, or more years old. An excuse to sit in a comfy chair and while away a few ecstatic moments, lost in the swirling depths of flavour and natural aromas that years of careful barrel ageing bring to the glass.
For those who also have a special personal celebration coming up; an important birthday or anniversary for example, then a single vintage year Armagnac is simply the most perfect idea and with over 90 different vintage years to chose from, you are more than likely to find the right one to match that special date.
At under 2kg a bottle, any of these choices are easily and inexpensively shipped by your local specialists, online cellars or direct from our website.
Whatever you are doing this festive season, stay safe and well, take full advantage of all things positive and spread a little happiness with Artisan Armagnac Artistry!
Merry Christmas to one and all.