November is here in glorious shades of gold and red, and it's time to enjoy cockle-warming autumn vegetable soups, nourishing nuts and tasty stews. Here's the French Department for Agriculture's suggested shopping list if you're heading au marché this month…
VEGETABLES
Parsnips are at their best from now until they make their traditional appearance at the Christmas dinner table. Slightly aniseed and sweet, their taste is a mixture between celery root and fennel.
Another winter staple, Brussels sprouts are also at their sweetest right now. Did you know? Brussels sprouts are small miniature cabbages that grow in clusters. Traditionally boiled, they are also fantastic finely sliced and fricasseed in butter. Add slithers of crispy bacon and slices of chestnut if you're feeling extra fancy!
There are a variety of beans to look out for right now, as well. Names to watch for if you're browsing the market stalls in France include Haricot de Castelnaudary IGP, Mogette de Vendée IGP, haricot Tarbais IGP and Coco de Paimpol AOP. Add them to your cassoulet for a real winter warmer of a dish.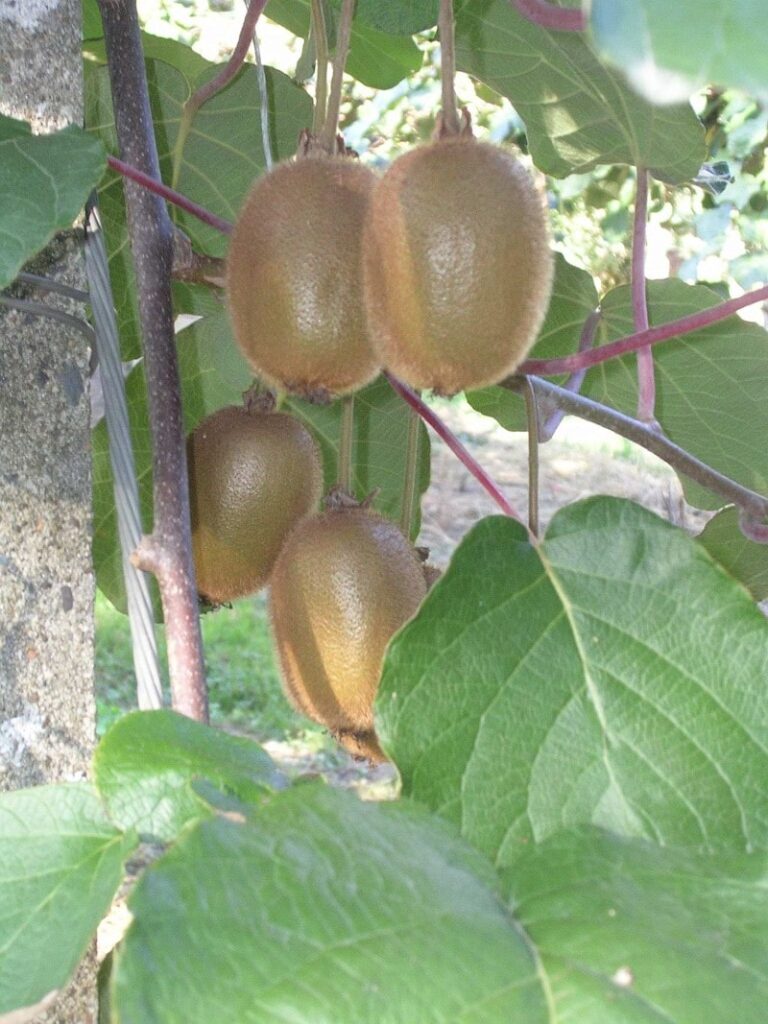 FRUITS
There are more than 30 varieties of apples produced in France. Fill your basket with pomme du Limousin AOP, pomme de Savoie PGI, or Bertanne, with its vanilla-pear flavour. In November, la Reine des Reinettes (King of the Pippins to us!) with its stunning red-orange-yellow skin opens the harvest and is a delicious apple with both sweet and tart flavours.
We tend to associate the kiwi with summer fruit salads, but in France they're in season from the end of October. It's 40 years since the Adour kiwi first appeared in the heart of the Pays de l'Adour, between Pau and Bayonne, where it benefits from the microclimate of the Adour river. Its fruity and slightly tart flavour earned it the Label Rouge in 1992 and a Protected Geographical Indication (PGI) in 2009. Did you know? The kiwi is the fruit of a liana, or woody vine, and not a tree?
And last but not least, November marks the return of nuts to the market stalls. Among the different varieties, the Périgord walnut PDO and Grenoble walnut PDO are exceptional.
SEAFOOD
Red mullet is associated mainly with the Mediterranean, but it also flourishes in the Atlantic Ocean and is one to watch out for in the fish markets around the coast.
Whelks are caught mainly off the coast of Normandy – look out in particular for those from Granville, which have PGI status.
MEAT
It's game season and rabbit is a tasty lean meat which doesn't cost the earth. Try it in a traditional French stew cooked with beer and gingerbread. The Label Rouge rabbit has a longer fattening time and is fed with cereals from the farm, while organic rabbit is raised in a semi-open-air habitat to feed mainly on pastured grasses.
Contrary to popular belief, Charolles PDO beef is an exceptional meat that is not eaten ultra-fresh but benefits from left to mature for several weeks by the butcher. Thanks to this process, the meat softens and its flavours are enhanced – whether you choose prime rib or a cheaper cut, it's sure to be delicious!