Did you know that Camus de Bretagne artichoke is best steamed? Or that the Violet de Provence is excellent raw with a splash of dressing? White or purple, the artichoke is one of the flagship vegetables of summer. Here are some tips for choosing and cooking it.
The Camus de Bretagne is a globe artichoke recognisable by its matte leaves in a grey-green colour. It is best prepared by steaming it, leaving its fine flesh melting on the tongue.
The Violet de Provence, on the other hand, is conical in shape and is covered with small leaves tinged with green and purple. It is excellent raw, with a just hint of homemade French dressing. It is grown in the South of France as well as Brittany. The Violet de Provence melts in the mouth and is the perfect taste of summer.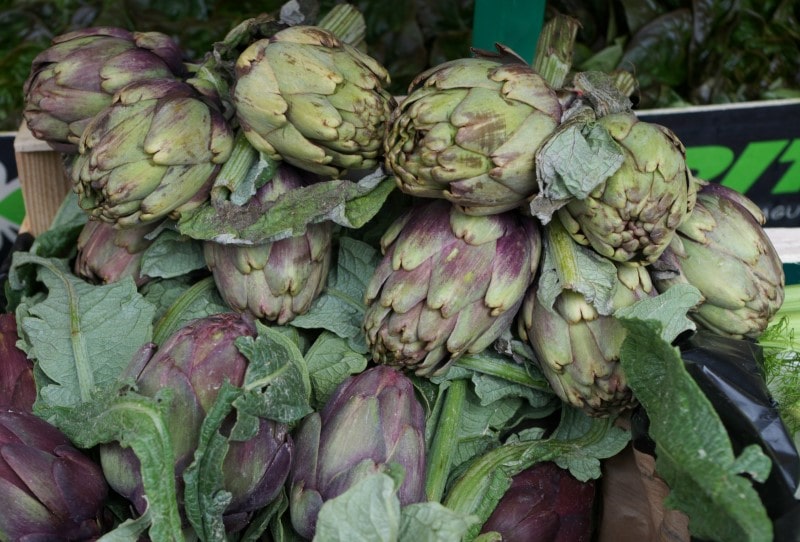 The tender and sweet Roussillon artichoke IGP is one of the earliest varieties in France and has been grown in the Pyréneés-Orientales since the 16th century. Its green-purple leaves are not too fibrous and it's simply delicious steamed or sautéed.
HOW TO CHOOSE A QUALITY ARTICHOKE
The artichoke head must have scales tightly packed together, otherwise it means the artichoke is overripe – also, avoid any with black spots. The stem should be moist, a guarantee of freshness.
A raw artichoke can be kept for a few days in the fridge but once cooked, it must be eaten within 24 hours, otherwise the vegetable oxidises, which ruins its flavour.