February is here! And although the days are getting brighter and the nights (somewhat) shorter – there's still a chill in the air. So this week, the Taste of France team has put together a meal plan from across the Med to warm your tummies.
Winter meals don't have to be boring. Check out this week's meal plan, featuring French classics such as onion soup and coq au vin, as well as Mediterranean favourites: tagine and ratatouille.
---
January Meal Plans
---
Shopping list:
(Please note: the shopping list is in accordance to the serving stated in the recipes.)
Protein & dairy
10 chicken thighs, bone in, skin on

1 chicken, jointed into 8 pieces

70g butter

Gruyère

150g pancetta

1 can chickpeas

2 Morteau sausages
Vegetables & salad
1 medium onion (approx. 200g)
1 red onion
1 kilo onions
20 round shallots
10 cloves garlic
1 large red pepper (approx. 400g)
1 jar 450g roast red peppers
1 large green pepper (approx. 400g)
3 cups whole plum tomatoes and their juices (one 28oz/ 796 ml can)
1 can crushed tomatoes or tomatoes
300g small button mushrooms
1 courgette
1 aubergine
50g olives
Fruits & nuts
100g dried apricots
100g dry prunes
100g yellow raisins
1 lemon/lemon juice
50g almonds
Herbs & spices
Dried/fresh thyme
Cinnamon powder
Cinnamon stick
Bay leaf
Salt
Ground black pepper
Piment d'Espelette or chilli powder
Fresh/dried parsley
Smoked paprika
Cumin seeds
Coriander
Other:
Olive oil
(570 ml) warm chicken stock
Raw cane sugar
All-purpose flour
Armagnac
1L strong beef stock
Sourdough bread
Cognac
Red wine
Tomato purée
Balsamic glaze
Tahini
Honey
Monday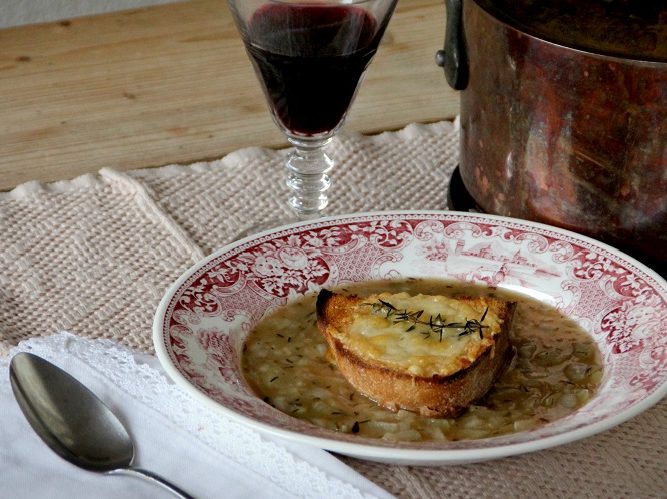 Serves: 4-6
There is nothing quite like the comfort of a bowl of creamy French onion soup. Easy to make in your slow cooker, it's sure to warm your tummy and your soul.
Tuesday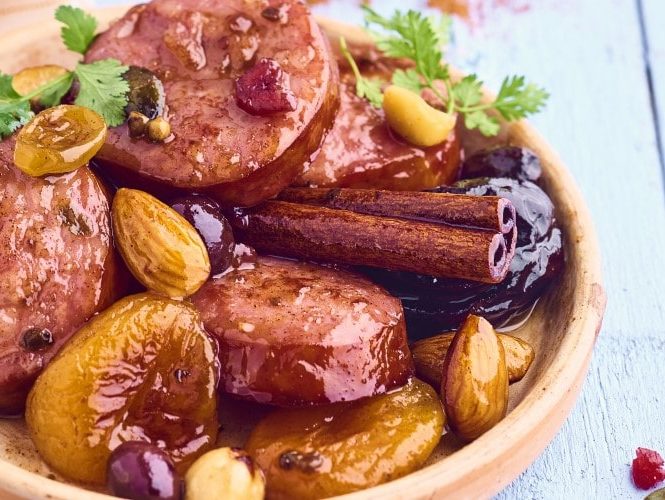 Serves: 6
Quick and easy, this one-pot recipe serves 6. So if you, like us, are a big fan of warm meals after a long day of work, this is the perfect recipe for you. Simply portion it up and pop in the freezer. Your future self will seriously thank you!
Wednesday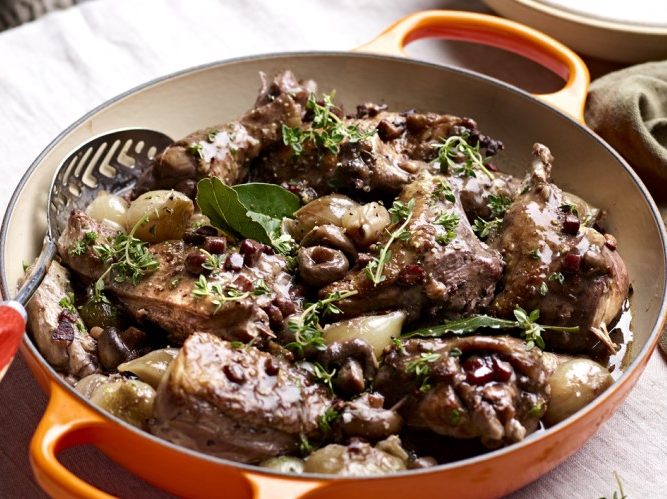 Serves: 4
The best recipe to prepare in the morning and leave in your slow cooker for a delicious warm and hearty meal to have at the end of your day!
Thursday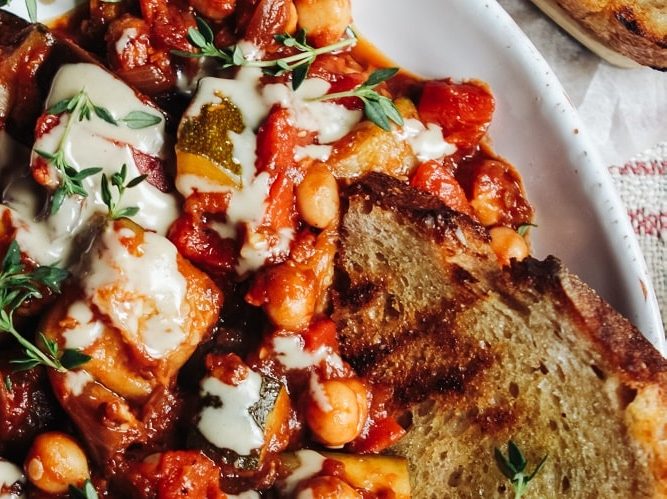 Serves: 2-4
A very simple meal that can be served as a side to any protein, salad or eaten by itself.
Friday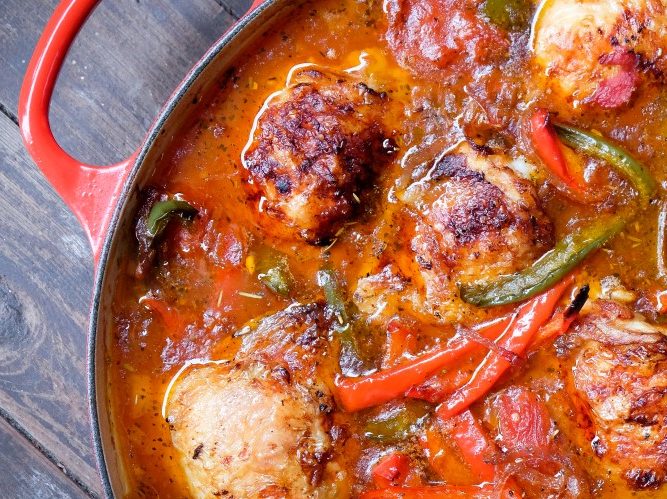 Serves: 4
We've all been there. Whether it's after a long day at work or the weekend, sometimes cooking an elaborate dinner is the last thing any of us want to do.
Omit the oven, and simply pop this chicken recipe in a slow cooker for the perfect end to a busy week.
---
---