Looking for some French inspired weekday dinner plan? You've come to the right place! Here are 5 dishes you can make this week that are not only healthy, but also delicious!
Why meal plan?
Meal planning makes it easier to eat healthily while cutting down on unnecessary cost. Here's why:
Meal planning gives you an overview of what you will be eating throughout the week. This way, you can plan your meals mindfully, to ensure you have the necessary nutrients to keep your body healthy.
By having a weekly meal plan, you have a better view of the ingredients you might need. This can help you cut down on cost and reduce food waste, as you will only have to buy ingredients that you will use, rather than random ingredients that may not go well together as a meal.
---
Previous meal plan:
---
Shopping list:
(Please note: the shopping list is in accordance to the serving stated in the recipes.)
Money saving tips:
Protein & dairy
1 can of chickpeas (400ml)
5 boneless + skinless chicken thighs
6 large chicken wings
2 large chicken breasts
250g salmon
4 large eggs
120g Roquefort cheese (can be substituted with goats cheese)
250g grated cheddar cheese
250ml heavy/double cream
50g butter
Salad & vegetables
1 head of Romaine lettuce
A bag of tomatoes
1 cucumber
3 spring onions
Greek olives
Green beans (200g)
Baby potatoes (200g)
A pack of mushrooms
2 bags of spinach
Mixed salad leaves (or extra salad ingredients from above)
2 celery
1 pear
1 leek
1 courgette/zucchini
3 spring onions
1 Garlic
Herbs & spices
Fresh/dried chives
Dried oregano
Fresh/dried thyme
Fresh/Dried chilli
Dill to garnish
Nutmeg
Other:
Olive Oil
Capers
Lemon juice
Dijon mustard
Fine sea salt
Ground black pepper
All-purpose flour
Chicken broth
A bottle of white wine
100g Toasted walnuts
White wine vinegar
Ready-made shortcrust pastry
Dijon dressing (if not making from scratch)
50 ml xante – pear liquor (optional)
Duck fat (Optional)
If making dijon dressing from scratch:
2 shallots
Agave
White miso
Monday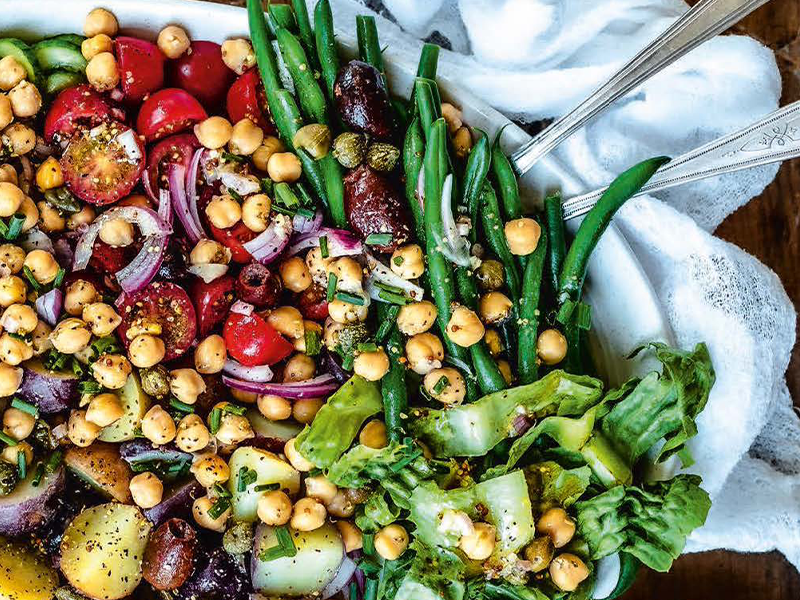 Serves: 4
Tuesday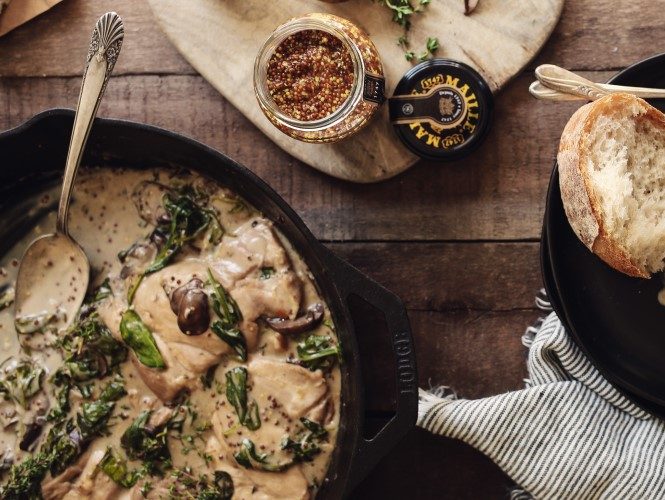 Serves: 5
You can always use the leftover for lunch the day after! Pair it some salad and maybe a little bit of rice for a balanced meal.
Wednesday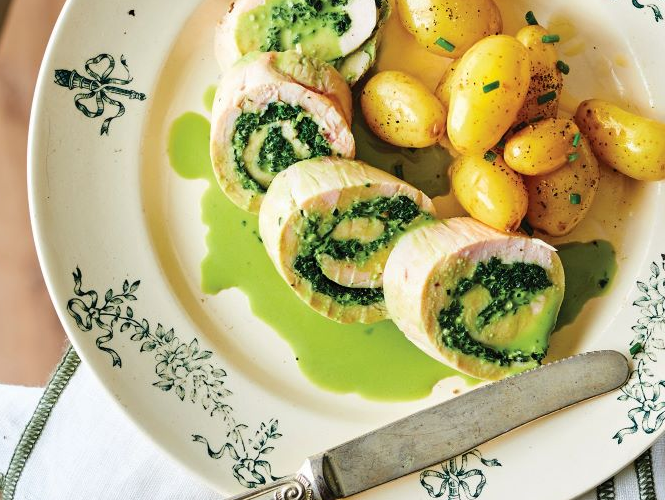 Serves: 2
Thursday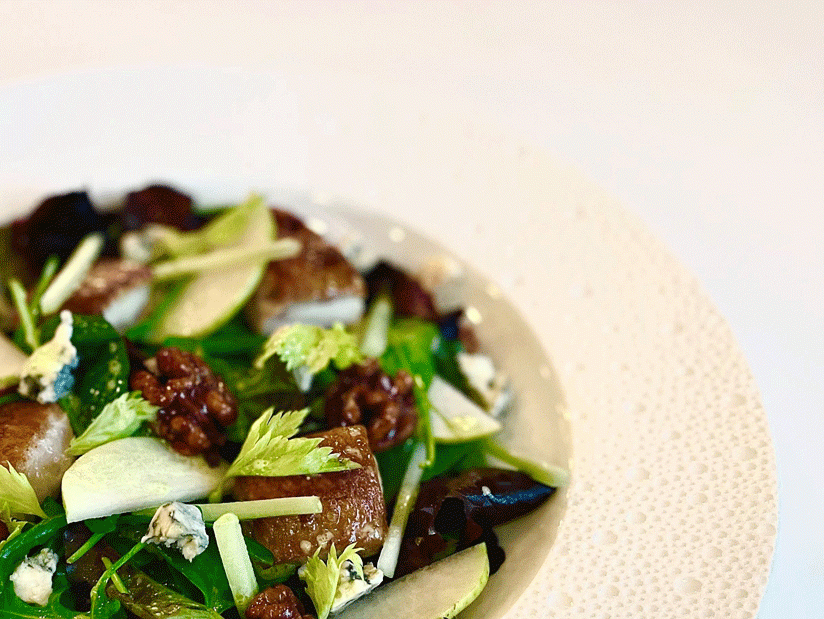 Serves: 2
Friday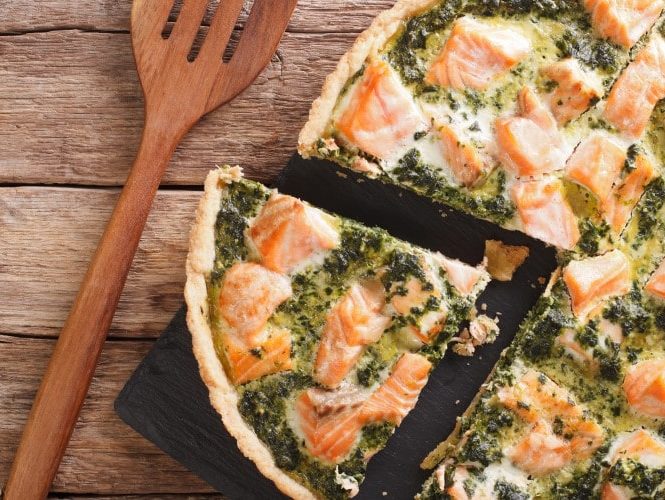 Serves: 6
---
---