After his recent appointment as executive chef of Restaurant Iluria at La Réserve in Saint-Jean-de-Luz, Pierro Boffo has introduced an innovative new menu to the hotel, championing local produce and offering guests gourmet gluten-free, dairy-free and even vegan dishes. Nicola Leigh Stewart catches up with him for a chat…
When did you first fall in love with food?
When I was younger, my grandmother used to cook a really good pot au feu on Sundays for me. She also made a tarte Tatin which I loved to eat.
You're the Executive Chef of Iluria at just 24 years old. What do you think has been the secret to your success?
Perseverance!
What is the creative process behind your menus?
The local produce inspires my menus, and also my team, who I share a lot with! In the Basque country there is a lot of local produce, and the sea is, of course, next to the restaurant – all the fish is from just 10km away. I also work a lot with small producers which is really important to me.
You've worked around the world in locations such as Australia, Vietnam and America. Has this inspired your work at all?
Yes, travelling has helped me culinarily and personally in my work today; discovering new produce, ways of working, new cultures….
Are there any other French chefs, past or present, who you admire, or who inspire your work?
Alain Ducasse and Michel Bras – I worked in his kitchen and his use of herbs and plants has really inspired my work. The good ambience there is also something which I would like to recreate here.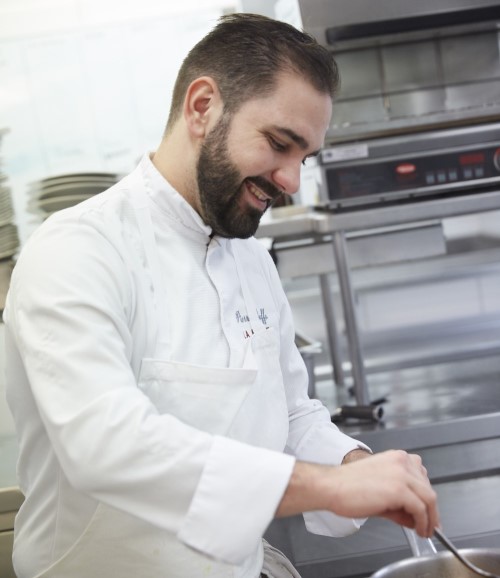 You feature a lot of vegetarian, gluten-free, and dairy-free options on your menu, which can still be quite hard to find in France. Why is it important to you to include these options?
I think it's very important to be able to offer different menu options for all, while keeping in mind the taste and pleasure so that everyone can have access to the cuisine regardless of their food choices or constraints.
What challenges have you faced when developing gluten-free and dairy-free dishes?
For me there aren't really any difficulties, I just want to prove that it is possible to make appealing and tasty dishes which are also gluten-free and dairy-free.
What are your favourite ingredients to work with?
I really like fish, as well as the herbs and edible flowers that can be found in the region.
What are your plans for the restaurant?
Well the menu is completely new. I actually started thinking about it in Australia! When I returned to France I did a lot of tests to get it right, and it changes with the seasons. I want to make modern cuisine with seasonal fruits and vegetables, using a lot of herbs and edible flowers and build on this over the next few years. I also want to continue the high standard set by the chef before me.
Which food is your weakness?
Gnocchi.
Can you share any secrets with our readers for cooking at home? Especially those attempting to go gluten- or dairy-free, or reduce their meat intake?
Cereals such as buckwheat can replace conventional wheat. Head to your local market to select fresh and seasonal products.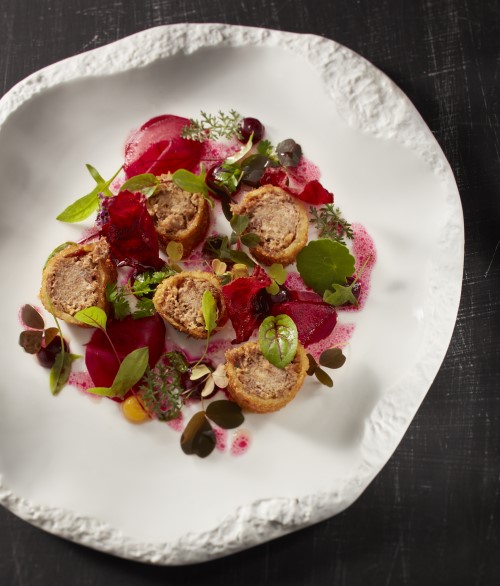 What is your own specialty dish when cooking at home?
Spaghetti, cherry tomatoes and a good olive oil.
Where would you recommend our readers go eat in Saint-Jean-de-Luz, apart from Iluria of course!
La Boïna, Le Kaïku, and Zoko Moko.
With the current concerns about sustainability, how do you tackle this problem in your kitchens?
We make our own compost, we have our own garden of aromatic plants, we recycle, and we work with local suppliers, and, more importantly, we use local produce.
Is there any advice that you'd give to other budding young chefs?
Perseverance. Always believe in your goals.
hotel-lareserve.com/en/restoration/ilura-restaurant