Hungry rugby fans have a mouthwatering treat in store in Bordeaux thanks to Michelin-starred chef Philippe Etchebest.
For three weeks, Etchebest, who helms Le Quatrième Mur and Maison Nouvelle in the city, is reinventing his signature dish of mushroom raviole and foie gras in a street food version, easy to eat on the go and costing just €12. Ideal for hungry sports fans!
The pop-up Signature restaurant, near L'Entrecôte restaurant, held its inaugural evening of tasting on September 11 and will remain open for three weeks.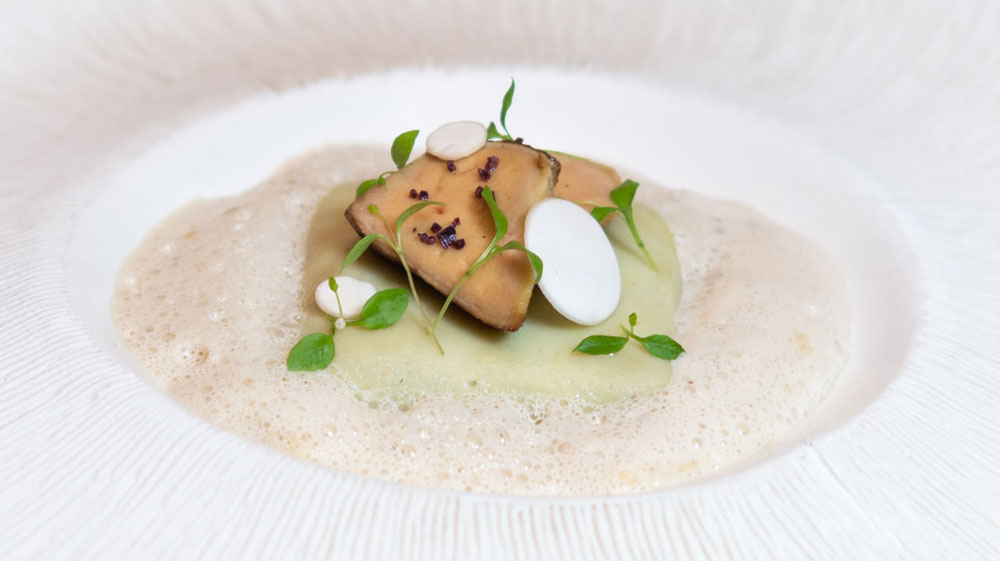 Born in Soissons (Aisne), the young Etchebest lived all over France thanks to his father's work as a head chef. The family eventually settled in Bordeaux in 1979 and took over a Basque restaurant called Le Chipiron, near the Capuchin market. After school, Etchebest helped his father in the kitchen and at the age of 14, passed the entrance exam to join the Lycée Hôtelier de Talence. In 1988, he left for Paris, and he hasn't looked back since, winning numerous accolades along the way, including two Michelin stars and the title of Meilleur Ouvrier de France.
An avid sports fan, Etchebest says it's difficult to choose between his passion for cooking and his love of rugby. "It's difficult, the two are linked," he says. "Rugby is a sport of combat, of commitment, a team sport with the values of mutual aid and sharing that can be found in a kitchen brigade. In the kitchen there is a lot of pressure and the collective effort is just as necessary to succeed." He adds: "If you look at history, we see that feasts were made by tribes to celebrate their victories in battle. A meal is unifying – it is also a reward."
Be sure to allow time during your trip to Bordeaux to enjoy your own reward at Signature!
If you're gearing up for the Rugby World Cup, our sister site France Today has handy guides to explore France during the competition, which you can find here.
---
Please note: we may earn commissions from tours booked through links on our site.
---
Latest Posts: