In Indre, a new wine-cellaring experiment is taking place: 300 bottles of wine have been immersed four metres deep in a pond to analyse how they age underwater. They will stay there for a year and be hoisted up and tasted in November 2022.
The experiment, in Saint-Michel-en-Brenne , saw 300 bottles of Valençay wine immersed: 150 bottles of red and 150 white.
Similar experiments have taken place at sea, but the wine's owners are keen to see the effects of fresh water. A ceremony was held for the occasion in the presence of la confrérie gastronomique des grands escuyers de Gâtines.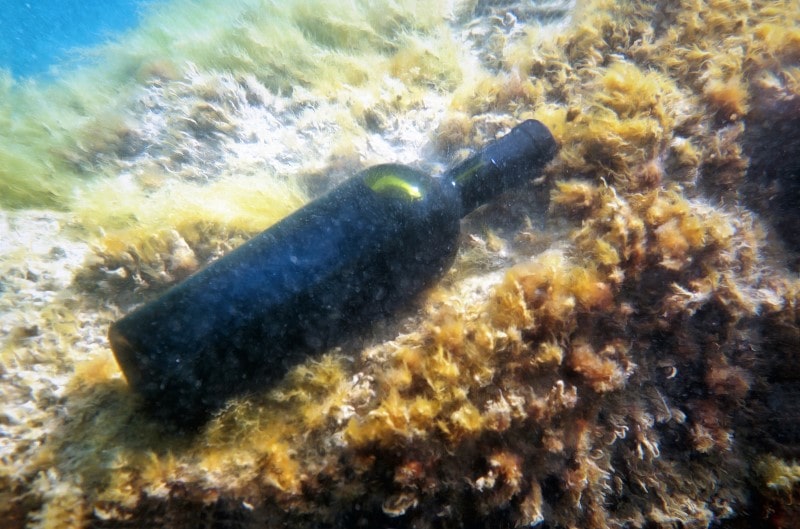 Grand master of the Brotherhood Hubert Sinson, who came up with the idea, said: "Theoretically the wine ages much less quickly, it remains much fresher. It is in the dark, and then it is oxygen-free. We will do a comparative tasting between the wines I kept and what we put in the water."
The pond belongs to 26-year-old fish farmer Benoît Deloche, who didn't seem to think the resident carp and pike would mind their new neighbours.
Laurent Laroche, president of the Brenne Regional National Park, said: "We don't have winegrowers in Brenne, but we do have fish farmers. The fact of immersing a harvest, to age wine, it seems to me to be a very good idea, because it can make it possible to talk about ponds and fish farming."