Annaliza Davis chooses her favourite places to dine in France, from a late-night bookstore to a surprise Michelin menu
TI FORN, AUDIERNE
Audierne, in Finistère, is the seaside town where I'm lucky enough to have spent the last 14 years and where my boys went to school overlooking the harbour. The Ti Forn boulangerie is frankly the French dream, with everything you visualise from glistening glazed fruit tarts with exquisite pastry through to enormous thin-crust pizzas sold by the slice and raspberry-tinted pains au chocolat.
22 Rue Léon Gambetta, 29770 Audierne
https://www.tiforn.fr/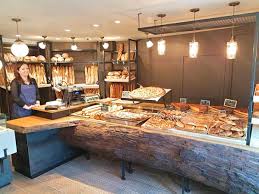 LUNAPARKBURGER, CARNAC PLAGE
A quirky choice but if every French town had a fast food place as good as this, there'd be no American burger chains in the country. As a non-meat-eater, I'm always delighted to find a creative veggie option in France (other than an omelette) and their spinach-based vegetarian burgers are a-ma-zing! Not to mention their home-cut fries, ice-cream sundaes and sunny decking area on Avenue de Miln, which is ideal for people-watching.
29 Avenue Miln, 56340 Carnac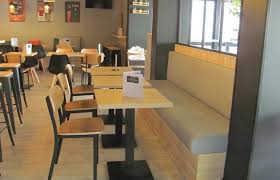 THÉ À L'OUEST, MORGAT
Way out west on Brittany's Crozon Peninsula, this is a quirky tearoom/café that combines the best of French and British, run by Aleth Reynolds and her husband. It opened in 2011, offering rib-sticking cakes, home-baked scones, French delights and copious weekend brunches, all in a setting that somehow mixes Chocolat with bric-a-brac and curios. I don't get out that way nearly as often as I'd like, maybe just once a year – but it's always a real treat.
Search Thé à l'Ouest on Facebook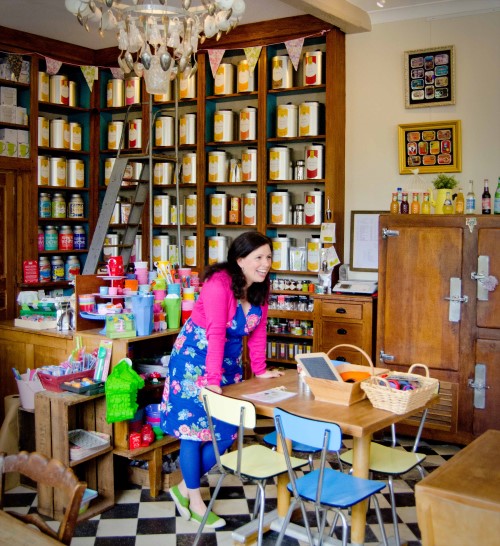 ---
About the Author
English-born Annaliza Davis has lived in Brittany since 2004 where she works in tourism and marketing as well as writing news and fiction for magazines. A graduate of Oxford University, her website is www.agentbritish.com.