Toquicimes, the Festival of Mountain Cuisine, is back in style this month, with demonstrations, competitions and dégustations galore.
This fourth edition of the popular food festival runs from October 22 to 25 and will see Megève, the most gourmet village in the Alps, transformed into a foodie's paradise. Head along to the free event and rub shoulders with the biggest names in French gastronomy, local producers and artisans, and experts from the gourmet world.
Toquicimes is sponsored this year by three Michelin-starred chef Anne-Sophie Pic, who moved to Megève to take the helm at the Four Seasons Hotel Megève, now renamed La Dame de Pic – Le 1920. She said: "Megève has always been synonymous with escape" and paid tribute to its "truly inspiring terroir".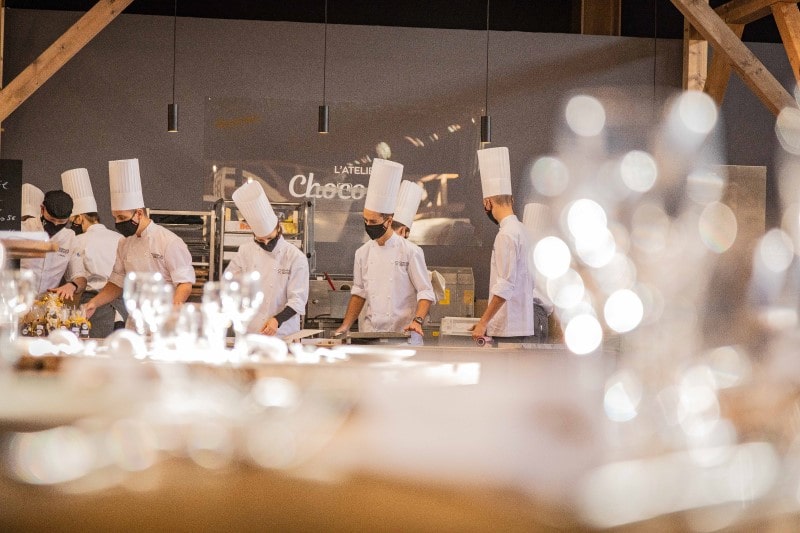 The festival is a smorgasbord of gastronomic activities, food stalls, gourmet authors, competitions and more, with a festival atmosphere – enhanced this year by the joy of reopening cafés, bars, hotels and restaurants that were forced to close during the pandemic. At Les Halles de Toquicimes , you'll find 2,000m2 of delicacies elegantly divided into different spaces such as local products and apprentices showcasing the talent of the future. There's even a jobs and training fair!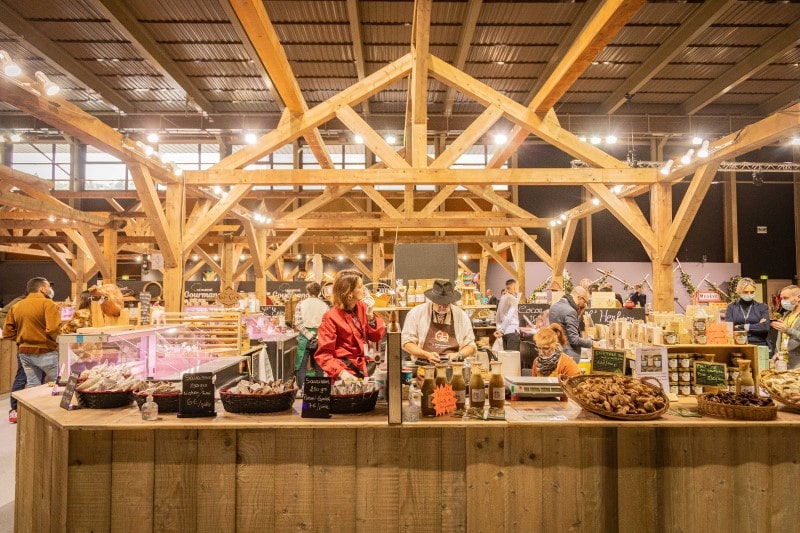 Highlights for 2021 include:
The Competition for the Best Fondue of Megève for restaurateurs. Won last year by the Alpage du Fer à Cheval, it rewards the best recipe for this emblematic mountain dish.
Restaurateurs, pastry chefs and butchers from the Auvergne-Rhône-Alpes region will compete for the Meilleur Pâté Croûte de Montagne. The winner will earn a place in the European selection for the World Championship of Pâté Croûte.
The Chartreuse Toquicimes Contest invites students and bartenders from across France to offer their best culinary inspired cocktail based on Chartreuse.
New and in tune with the times, Toquicimes opens the way to Food gourmet trucks. Emmanuel Renaut, who has three Michelin stars and is a Meilleur Ouvrier de France, will park his Air Stream fitted out with real professional kitchen in rue Muffat de Saint-Amour; while Anne-Sophie will park up in her grandfather André's truck, the PicUp Truck.
There will be an exhibition of pictures by esteemed food photographer Patrick Rougereau, who is renowned for his creativity and imaginative approach to food photography. Limited editions will be available to buy.
Toquicimes takes place at Place du Village et Palais, 74120 Megève. Visit toquicimes.com for more information and the full programme of events.