Dust off the cheeseboard, get that wine breathing, it's time to indulge in a spot of fromage…
TOMME DE SAVOIE IGP
Milk: unpasteurized cow's
Region: Savoie
Texture: semi-soft
Tomme de Savoie is a semi-soft cheese with notes of nuts, mushrooms and grass. It is matured for one to three months to obtain a white or yellow paste with a strong, milky flavour. Did you know… it takes 15 to 20 litres of cow's milk to make a 20cm cheese! Best enjoyed as part of a country platter of sausages and crusty fresh bread and washed down with a lovely Côtes du Rhône.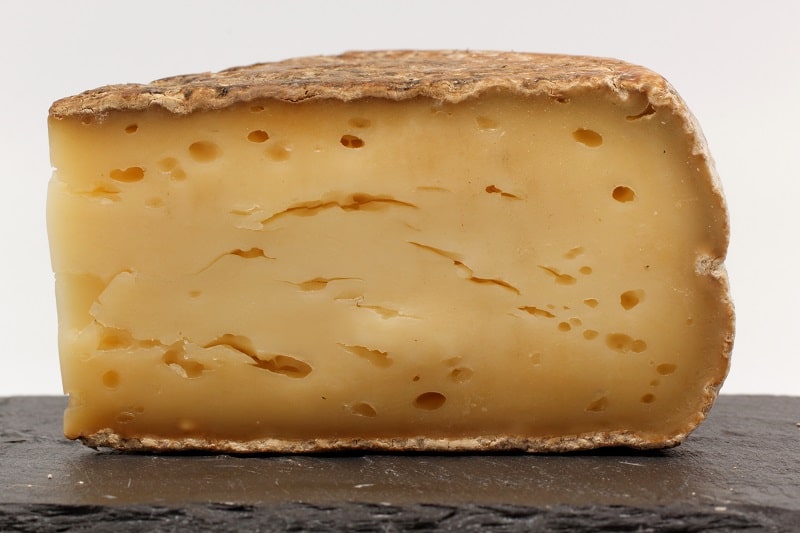 RIGOTTE DE CONDRIEU AOP
Milk: unpasteurized goat's
Region: Parc Naturel Régional du Pilat, Rhône-Alpes
Texture: soft and creamy
Rigotte is a goat's cheese with aromas of hazelnut and mushroom. Its name comes from the 'laughs' or 'rigots', the small streams that flow down from the peaks of the Pilat Regional Park where just 19 breeders tend their cattle on the mountain pastures. Enjoy it with a glass or two of Condrieu AOC red wine made from Viognier grapes.
NEUFCHÂTEL AOP
Milk: pasteurized cow's
Region: Haute-Normandie
Texture: semi-soft
This heart-shaped cheese is made from Normandy cows that have grazed on outdoor pastures for at least six months a year. Similar in texture to Camembert (it too is delicious baked whole), it's slightly salty and creamy and is covered with a white velvety rind. It pairs beautifully with white wine – try it with a Sancerre or a Gewürztraminer.