If you thought Russia dominated the caviar industry, join Chloe Govan in exploring the Dordogne and prepare to have your stereotypes shattered
Who'd have thought that caviar thrived not only in Russia but in a tiny corner of France too – in the Dordogne town of Neuvic, to be precise. A mere blip on the map to most travellers, glossed over in their haste to reach Rocamadour, the otherwise unremarkable nook is the unlikely home of an award-winning 20-hectare farm – and France's very own Capital of Caviar.
As recently as a century ago, local fishermen were still feeding their sturgeon eggs to geese, unaware of how valuable they were considered elsewhere. According to legend, a Russian princess visiting the region was aghast at the waste and set about introducing them to the world of caviar. The rest, as they say, is history.
Today, France is responsible for a sixth of the world's caviar production – and Neuvic is at the beating heart of the industry.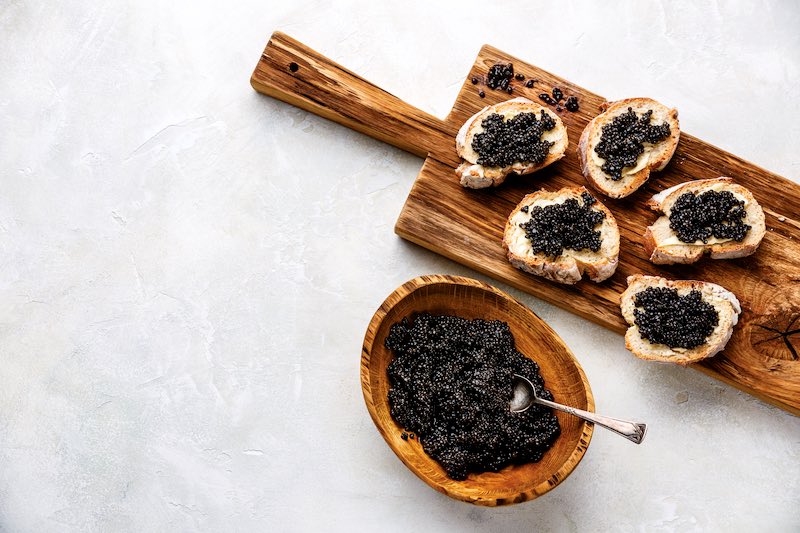 UP CLOSE AND PERSONAL
On arrival at the farm, those willing to don a neon rain mac and Wellington boots soon find themselves wading waist-deep into a pool of water, clutching – and perhaps cuddling – a spiky-whiskered sturgeon. These prized fish are treated like veritable royalty for the first 10 years of their life, until they reach full maturity and are able to produce their own young. Then the breeding process begins.
Caviar is to France what suckling pig is to Spain… slightly controversial. However, the farmers are fans of the 'no-kill' method of extracting the delicacy, which involves gently massaging the belly of the sturgeon to stimulate egg release. The farm at Neuvic regularly runs tours, allowing visitors to get up close and personal with the fish. Submerging oneself in water for cuddles with sturgeons dissolves the myth that the caviar industry is always luxurious – and provides no shortage of fun!
Guests are also invited to test-run various tasting techniques, courtesy of the breeders' expertise. One sampling method known as "à la royale" involves perching caviar on one's hand and eating directly from it. This increases its temperature and consequently amplifies its delicate taste.
Other top tips for refined palates include shunning metallic spoons in favour of plastic – or, even better, mother of pearl – versions, to avoid negatively impacting the mouth-watering eggs' subtle flavour. Tours are available in French five days a week, or twice a week in English, and start from €19.
COOK AND SHOP
Meanwhile those with deeper pockets can invest in caviar cooking classes where, under the guidance of veteran chefs, they can whip up their own creations to take home.
Caviar can be purchased on-site, or for those based in the UK looking to top up their supplies, there is a British version of the farm's mail-order website too. With prices starting at £51 for a 30g tin, it is not an everyday treat. Thankfully, more economical options are available at the farm to suit every pocket, including Provençal herb-infused sturgeon rillettes (from £8). The ferme even sells packs of distinctively charcoal-coloured caviar butter. Now, this is the taste of France you probably weren't expecting…
This comes courtesy of Taste of France Issue Two. For more great recipes, food news and interviews with top chefs, buy your copy here!