Scotch or Bourbon? We all have a preference… but the Bretons, too, have been distilling malt whisky since 1987. Fancy a oui dram?
OUR VERDICT
ARMORIK CLASSIC

The result of a unique ageing method, using a majority of refill bourbon casks made of American white oak and some refill sherry butts made of Spanish oak. Lots of vanilla backed by a lovely fruity taste and a smoky finish.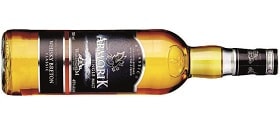 ARMORIK SHERRY FINISH

Mostly aged in refill bourbon casks and then finished in refill sherry butts for about eight months. Full of body and ripe with apples and rich chocolate whilst retaining the sweetness of the sherry.

ARMORIK DOUBLE MATURATION

Aged in Breton oak from the forest of Armorik for about five years and then Oloroso Xeres sherry casks for about two years. Light hints of sweet buttery caramel, with touches of flowers and earthy notes.