Combe aux Jacques is a keeper… or can be quaffed straight away. Gill Harris cracks open a bottle…
According to the winemaker, this Beaujolais-Villages 'Combe aux Jacques' has a good structure and will therefore be able to age several years. I'll have to take their word for it as I couldn't resist cracking open a half-bottle for a Friday evening treat with some fine French cheese.
Louis Jadot suggests the wine should be drunk quite cool in order to protect the fruity aroma and delicate freshness which are its signatures, a recommendation worth taking on board. I found it a very sprightly, characterful wine, with flashes of fruit and plenty of backbone, that began to mellow as it was left to breathe. Made with 100% Gamay grapes, it comes mainly from the regions of Lantigne, Lancie and Regnié where the best Beaujolais Villages are located, on a typical granite-based soil.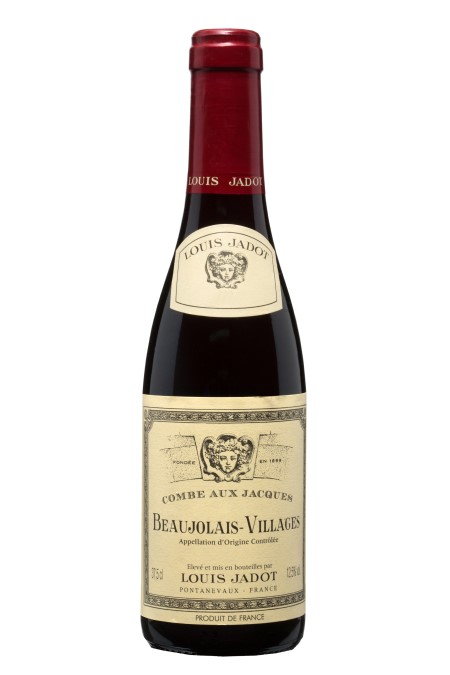 It was in 1998 that Louis Jadot opened its Combe aux Jacques Winery, near the village of Brouilly. Amongst the 22,000ha of vineyards planted in the Beaujolais region, about 6,000ha use the name Beaujolais Villages AOC, the middle-ground between the straight Beaujolais and the 10 Crus.
The 2018 Combe aux Jacques can be enjoyed with grilled and roasted red meats, salads and picnics or with pâté, charcuterie and lots of crusty French bread. I can personally attest to its happy marriage with Comté cheese – a perfect way to while away a summer's evening.
Drink now… or keep it for up to two years. If you can resist it!