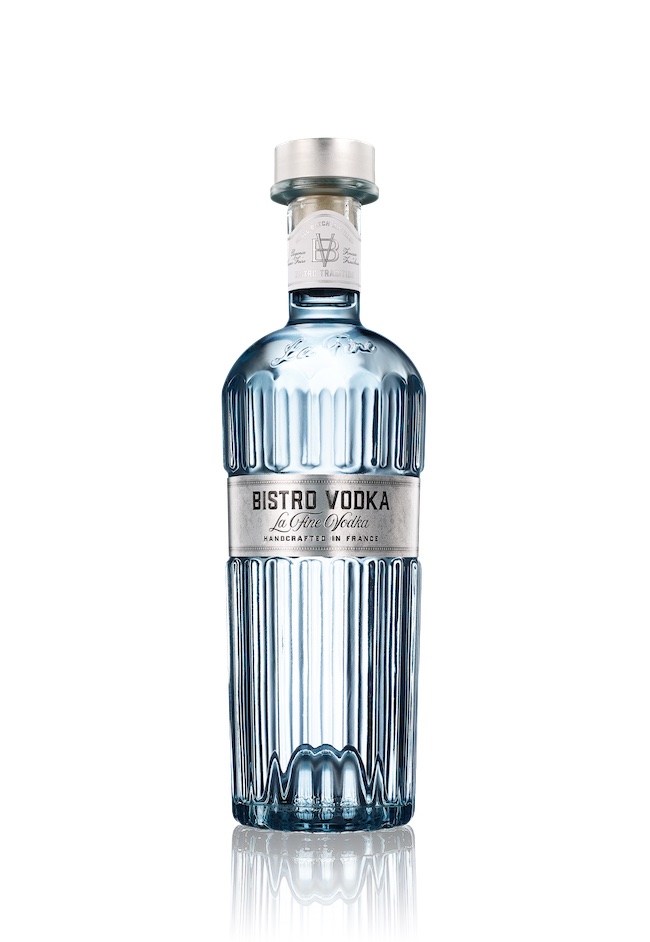 In 1814, the Napoleonic Wars were nearing their end and the Russians were in Paris. Although they were not allowed to drink in pubs, they were served vodka when they asked for a quick drink. 'Quick' being "быстро" (bistro) in Russian, the Parisian bistros were born. Thanks to French distillation savoir-faire, Bistro Vodka is made from the fine distillation of top-quality French grain, offering a fine vodka, which is both simple and light, embodying the easiness and authenticity of Parisian bistros with the added satisfaction of a unique finesse.
TASTING
I must admit that vodka is never one of my favourites and in fact quite far down on my choices when ordering a drink at a restaurant, cocktail bar or just at home but Bistro Vodka pleasantly surprised me.
As with all vodkas (that are not flavoured) the appearance is typically translucent, but bright and the design of the bottle would suit any Parisian cocktail bar.
On the nose you will find no harshness you may experience with other vodkas; this is sophisticated, and you can tell the quality of the ingredients used is superb. There are subtle notes of flowers but more than anything it smells like spring, with a fresh well-rounded citrus smell lingering at the end.
I was surprised at how clean and crisp Bistro Vodka is with no bitterness, refreshingly subtle and smooth which is very delicate on the palate.
I have not been so surprised by a drink for a long time, and this will be one for cocktails on a beautiful day in the garden with friends.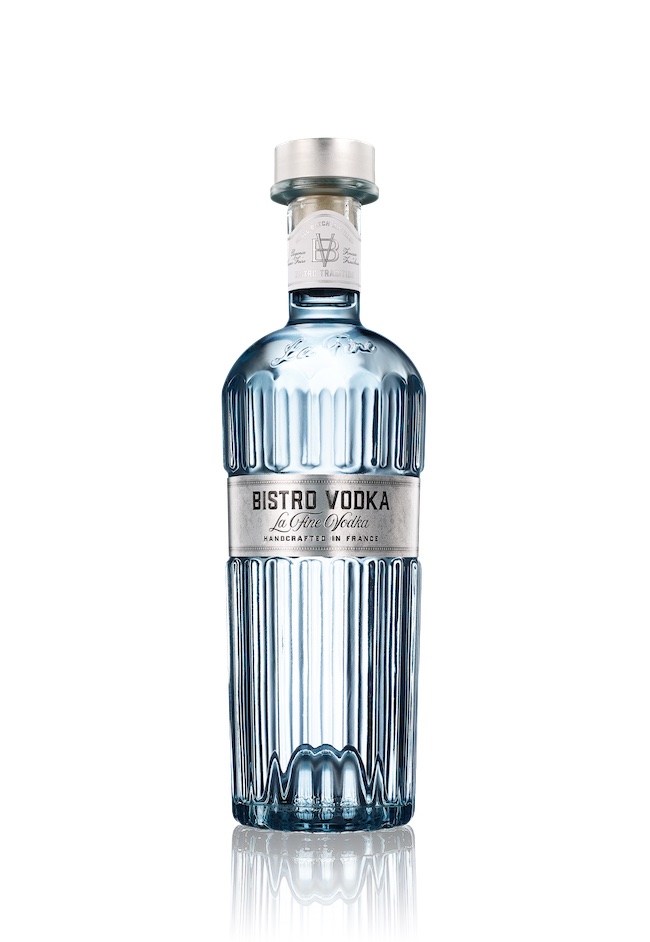 Try these cocktails at home…
BISTRO STINGER
6cl Bistro Vodka
1.5cl creme de menthe
1In a mixing glass, pour Bistro Vodka and the creme de menthe. Stir for 30 seconds and pour the cocktail in a chilled martini glass.
BISTRO GREEN MARY
20g fresh cucumber
1cl freshly squeezed lemon juice
2.5cl hot sauce
4cl Bistro Vodka
18cl green tomato juice
1Cut the cucumber and crush it with a pestle. Add the lemon juice, hot sauce, Bistro Vodka and green tomato juice. Stir delicately. Put ice in a glass and pour the cocktail on the ice.
Bistro vodka is €36 a 70cl bottle from Spiritique.